What to do when half of the household for breakfast wants to get scrambled eggs, and the other half is hungry for sandwiches. There is one wonderful recipe that will please every1. Such sandwiches not only look very appetizing, they taste amazing despite the fact that the ingredients are the simplest. Instead of ham, you can always use boiled doctor's sausage or salmon, it will also turn out very tasty and satisfying.
Ingredients:
Toast bread – 2 slices.
Turkey ham – a couple of slices.
Small chicken eggs – 2 pcs.
Mayonnaise – 1 tbsp. l.
Vegetable oil – for frying.
Green onions, lettuce leaves, tomato – for serving.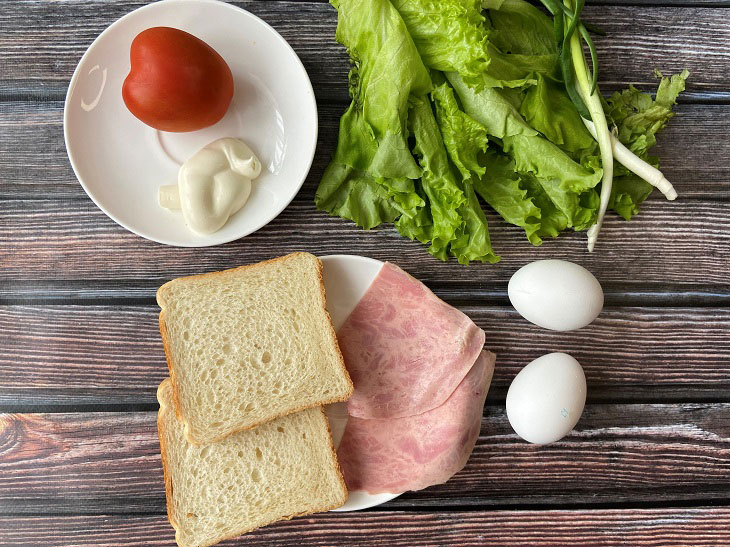 How to cook:
1. It is best to take ready-made toast bread, or – if you have a loaf – cut it yourself into square slices. Then pour a little oil into the heated pan. Try not to overdo it, otherwise it will turn out too fat.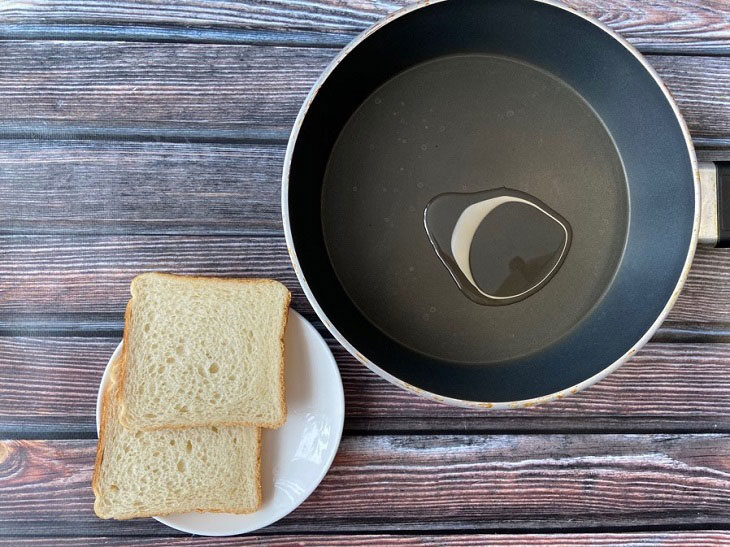 2. Fry the bread for about a minute on each side until golden brown. If you have a toaster, you can use this technique. Some housewives add a little garlic to the pan, so the bread becomes more fragrant.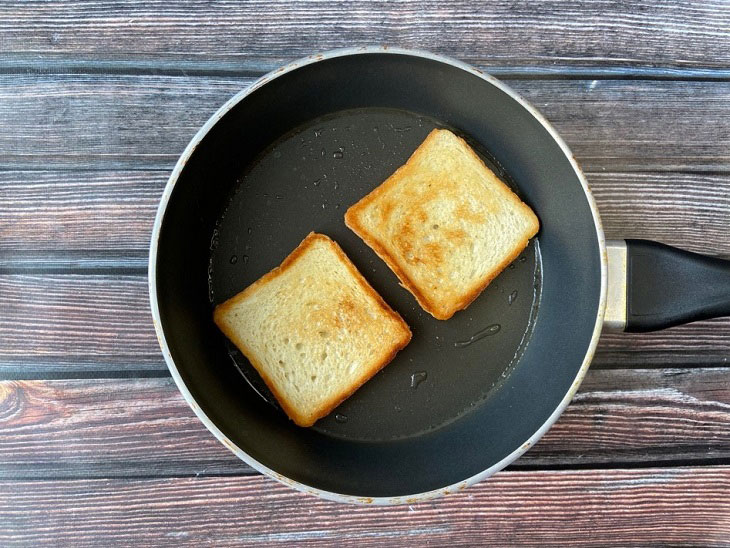 3. Each slice must be greased with mayonnaise sauce. Also, as an alternative, you can take mustard mixed with sour cream, or curd cheese.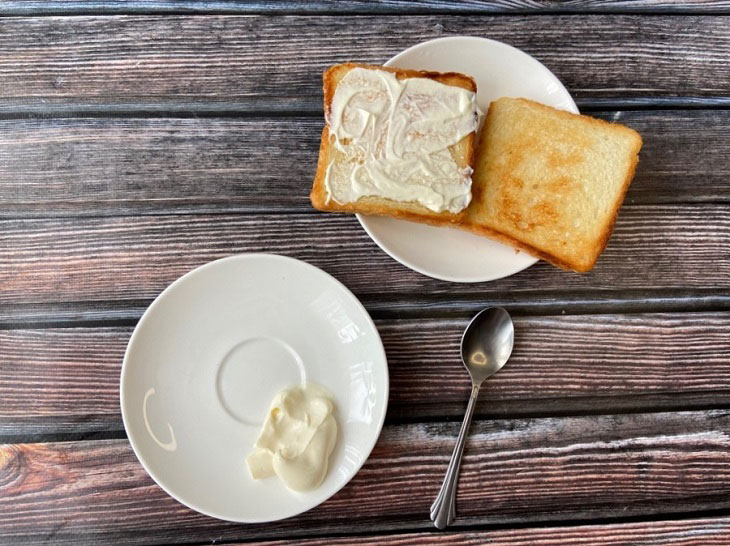 4. Rinse the eggs in running water and break into a preheated pan. If you have forming rings, then it is better to take them into service. This is important, otherwise the egg will spread and lose its shape.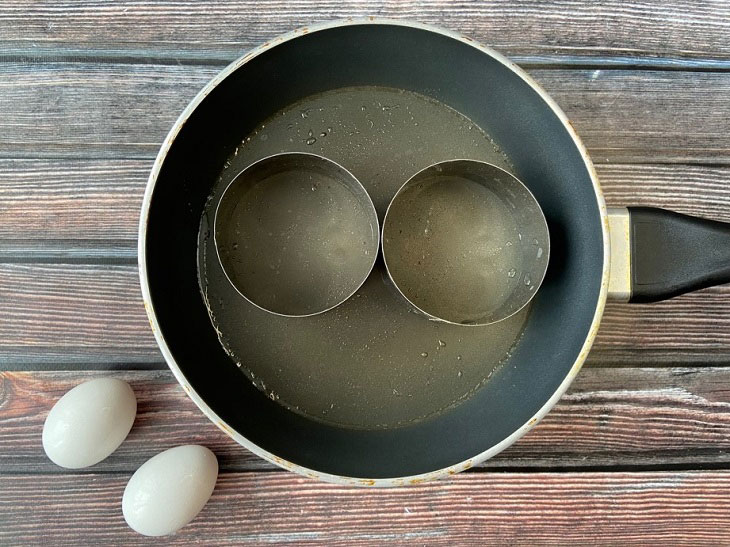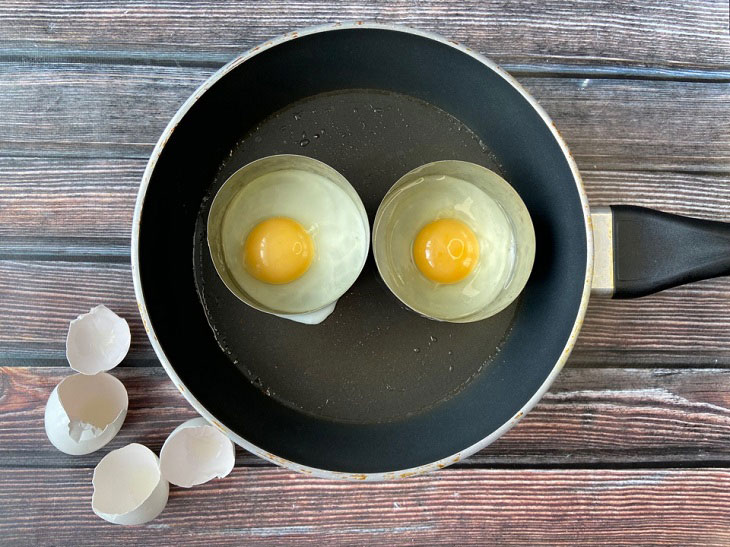 5. Be sure to season the eggs with salt and spices to your liking. In the meantime, they are fried, you need to cover each sandwich smeared with mayonnaise with a slice of ham.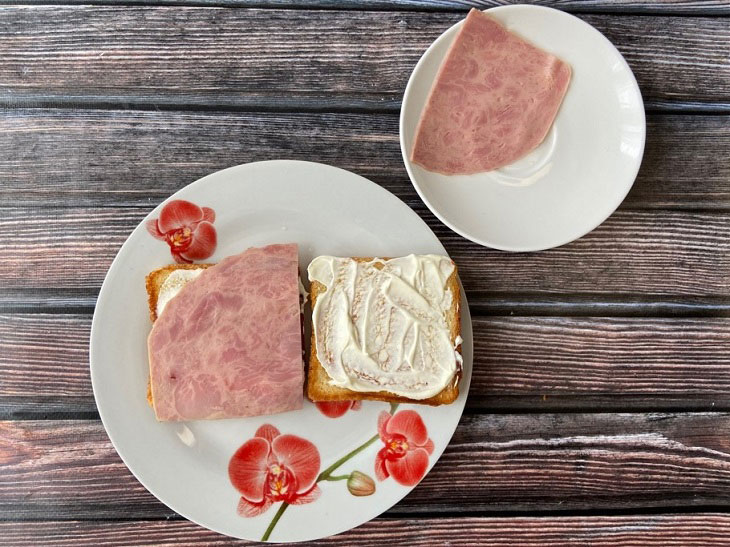 6. Carefully, so as not to damage the structure of the scrambled eggs, place the fried eggs on top of the ham. Please note that you do not need to overcook: the yolk should be slightly runny.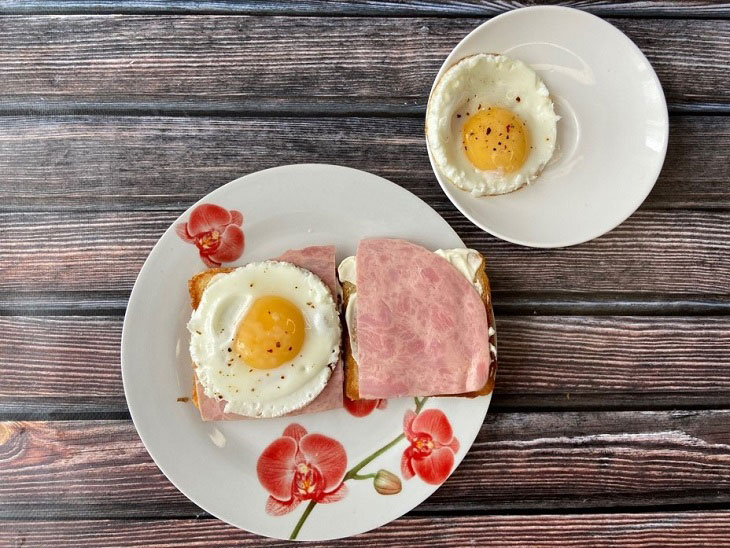 7. Green onions, parsley or any greens you have should be chopped and sprinkled on top of sandwiches.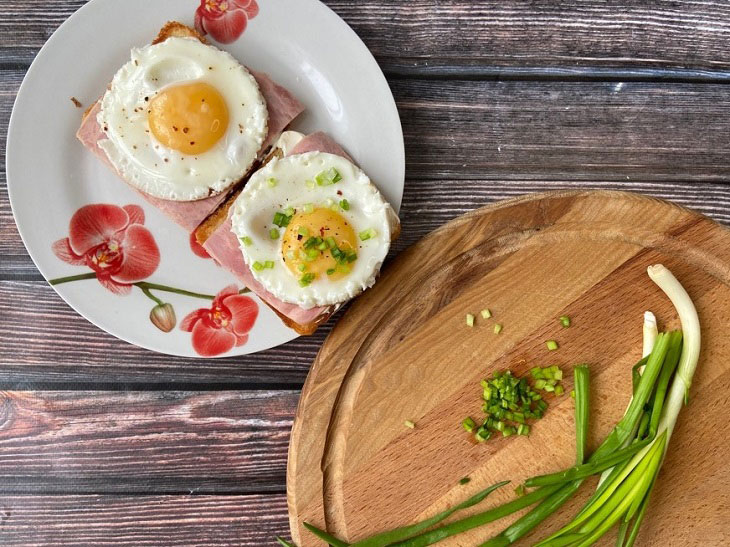 8. When serving, decorate the dish with lettuce leaves, as well as fresh tomatoes. From drinks, black tea or chicory is the best.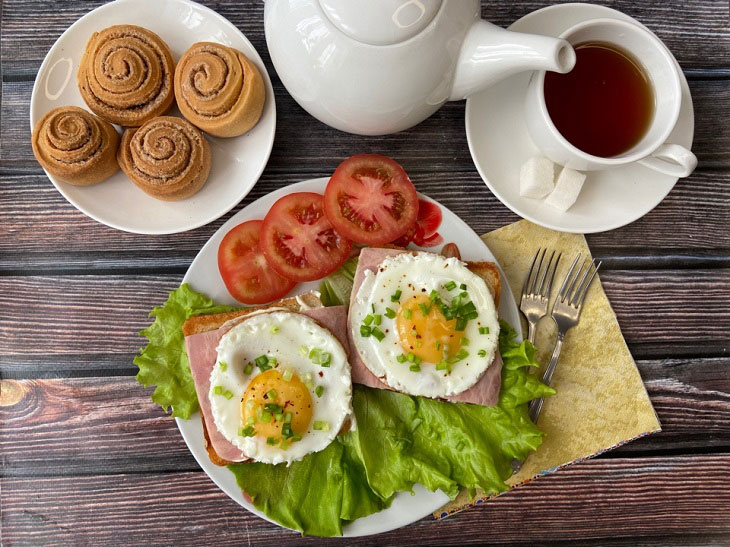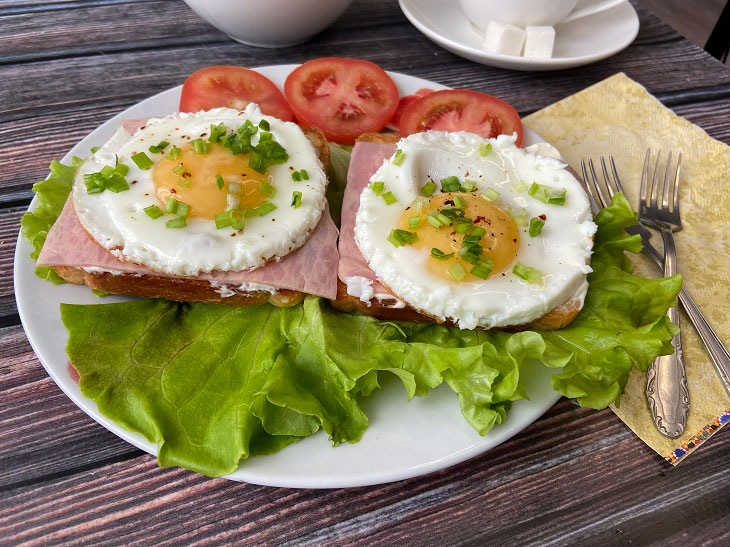 Bon appetit!