Sauerkraut is the most common snack, especially in winter. After all, it is then that the body lacks vitamins and various useful substances. Namely, sauerkraut will help fill in all these "gaps", because it is incredibly rich in various vitamins.
In addition, this appetizer will not leave anyone indifferent, and you can easily put it even on the festive table. Also, it is great to add it as an ingredient to various salads.
Ingredients:
Cabbage – 1 kg.
Carrot – 1 pc.
Water – 1 l.
Honey – 1.5 tbsp. l.
Salt – 1.5-2 tbsp. l.
How to cook:
1. First, shred the cabbage.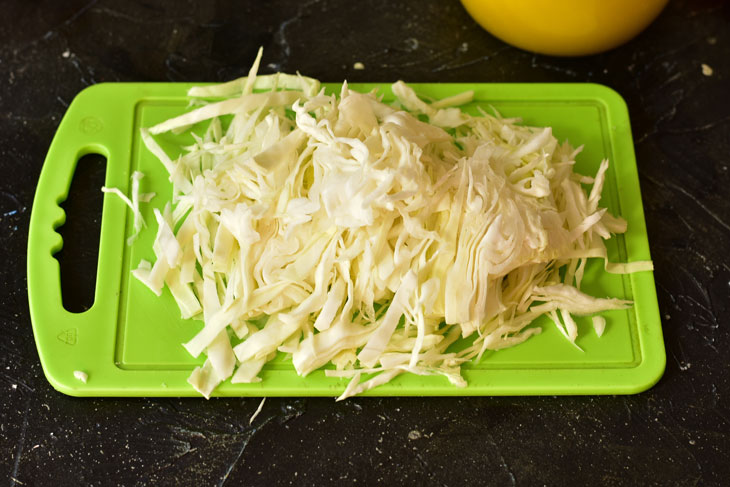 2. Grate the carrots, preferably on a coarse grater.
Carrots are suitable for medium or even large sizes.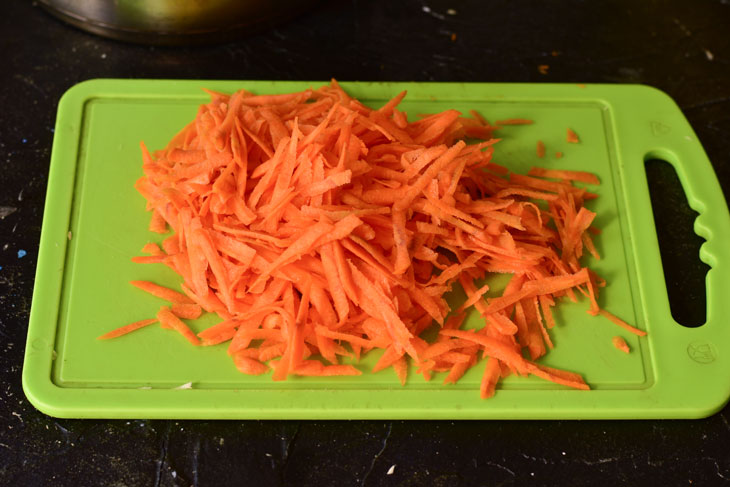 3. Place the chopped vegetables in a large mixing bowl.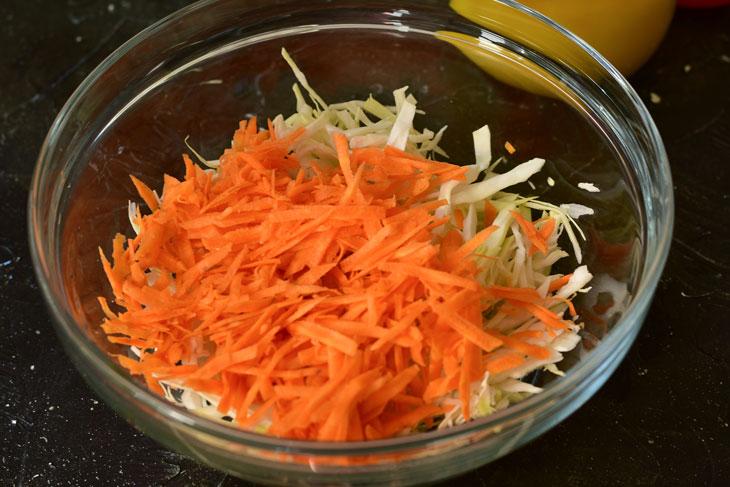 4. Mix the carrots and cabbage well, but don't press or squeeze, you don't want the juice to start to stand out, the cabbage should retain its crisp texture.
After that, start preparing the marinade. To do this, pour water into the bucket, add salt.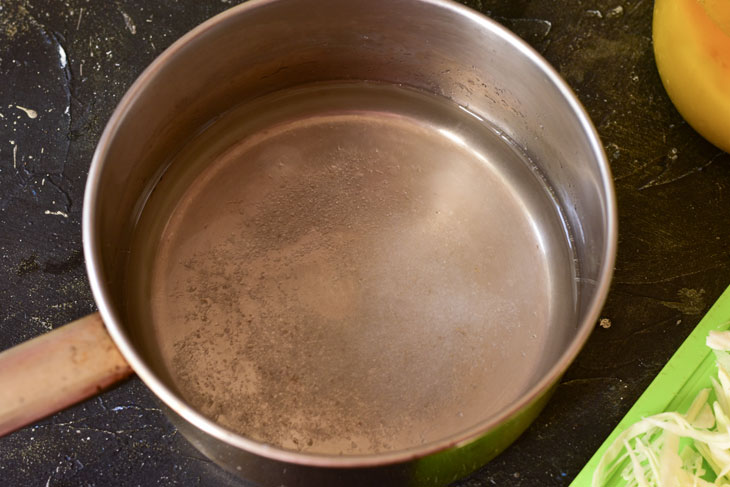 5. Then add honey.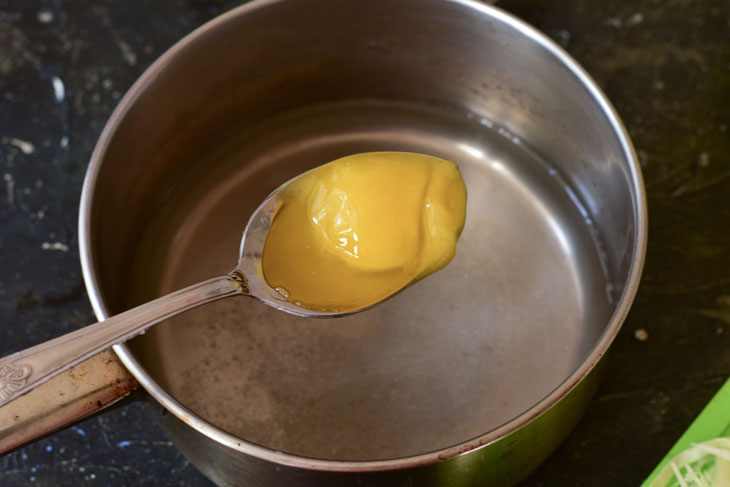 6. Put the ladle on the stove, and as soon as the marinade boils, turn off the heat.
Pour the marinade over the cabbage and carrots so that the liquid covers the vegetables.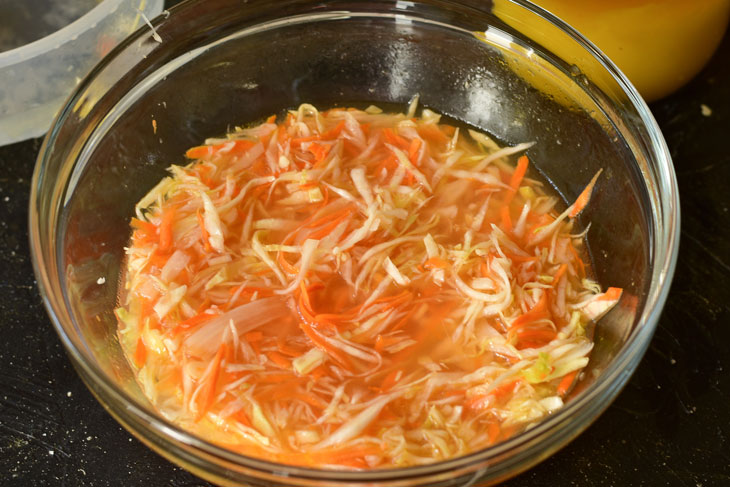 7. Press the cabbage, for example, with a plate and cover the container with a piece of gauze.
If you put the cabbage in a jar, then you can also just cover it with gauze or a rubber lid, but not tightly, but so that there is a hole in order to have access to air.
Leave the bowl of cabbage at room temperature for a few days. During this time, check that the cabbage is completely covered with brine, and also pierce the cabbage with a long wooden stick two or three times a day in order to remove carbon dioxide, otherwise the cabbage will turn out bitter. Next, put the cabbage in the refrigerator.
After 7 days, you can take a sample and serve cabbage on the table.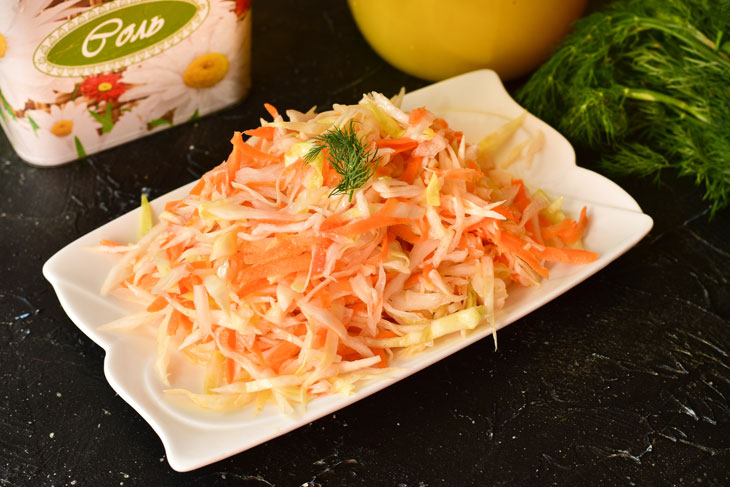 Enjoy your meal!