Scandinavian potato cakes are a delicious hearty meal for the whole family. Cook them on your day off – make your lunch more varied. These flatbreads are a great substitute for classic bread. Tortillas are not only an independent snack, here you can show your imagination. Fill them with any filling and go on a picnic.
For the filling, you can use everything that is in the refrigerator – vegetables, ham, sausage, fried eggs, mushrooms or cheese.
If you like to experiment in cooking, take note of this recipe. This is an ideal dish for vegetarians and those who do not eat meat. Also the recipe is suitable for the Lenten menu!
Ingredients:
Potato – 500 g.
Wheat flour – 200 g.
Greens (dill, green onion) – 7-10 g.
Olive oil – 40 g.
Salt, black pepper – to taste.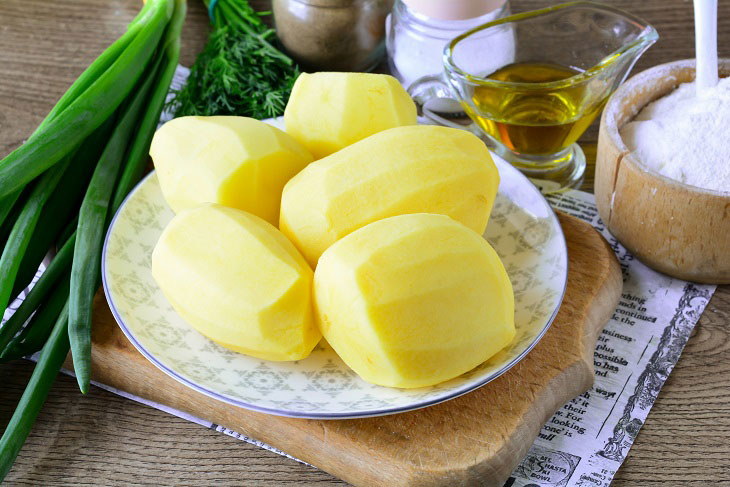 How to cook:
1. Put the peeled potatoes in a saucepan, cover with water and set to boil. Salt to taste, after 20-25 minutes, try the potatoes for softness – pierce with a knife or fork. The potatoes are ready – drain all the liquid.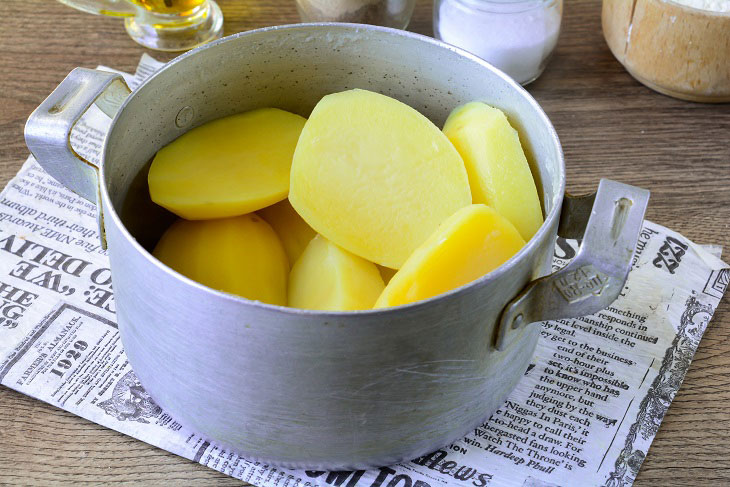 2. Mash the potatoes in a puree – a potato masher will help you. Mash the potatoes well so that there are no lumps.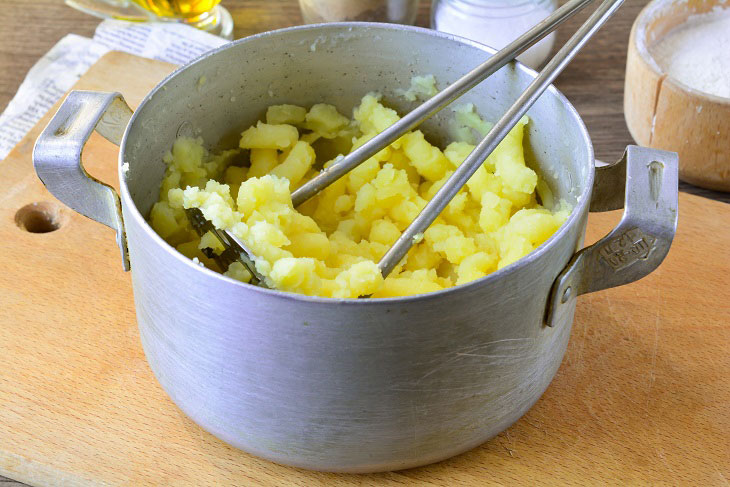 3. Put the cooled potatoes in a deep container, pepper to taste and mix.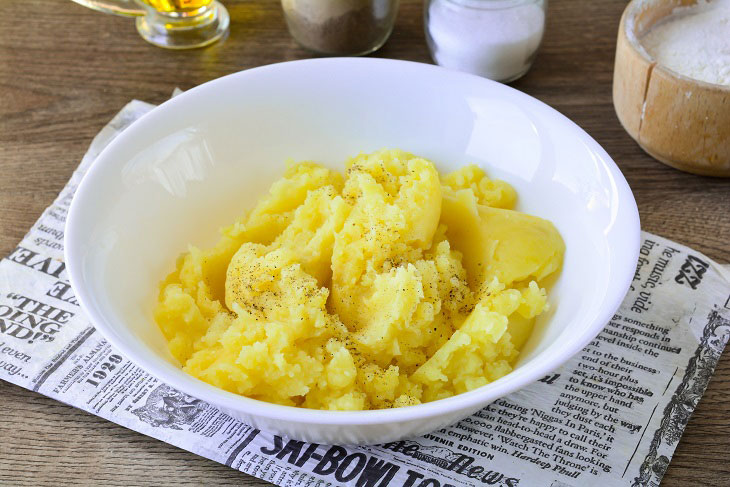 4. Rinse all greens, dry on napkins or paper towels. Finely chop the dill and green onion. You can also use parsley.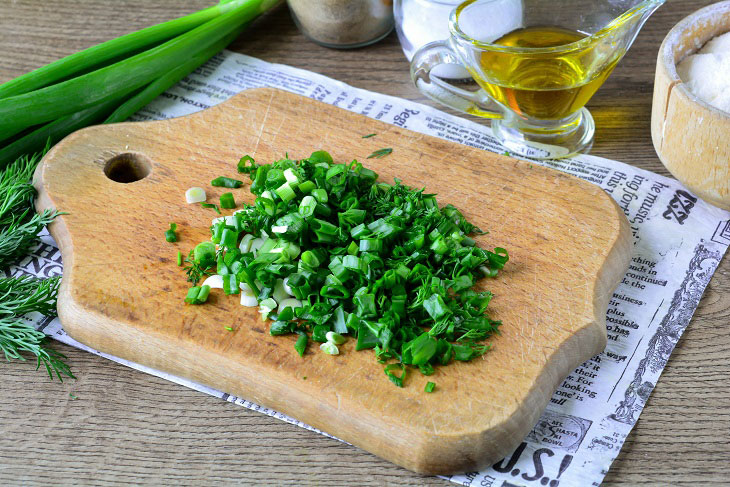 5. Pour all the chopped greens to the potatoes and mix until smooth.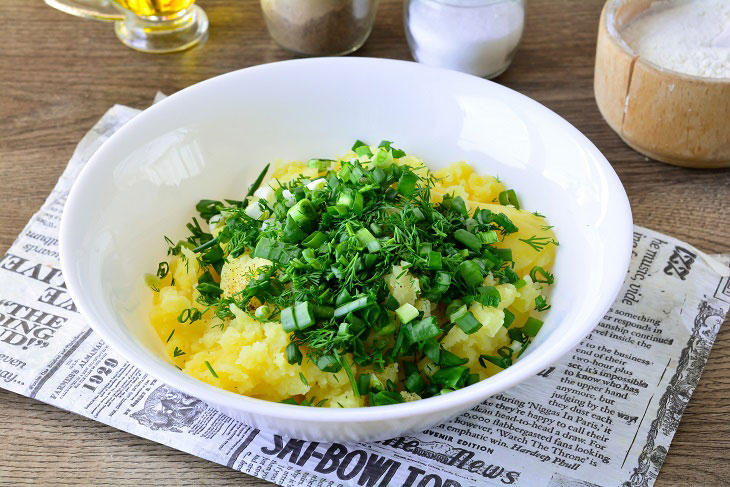 6. Pour in olive oil and mix the dough – it will become more elastic.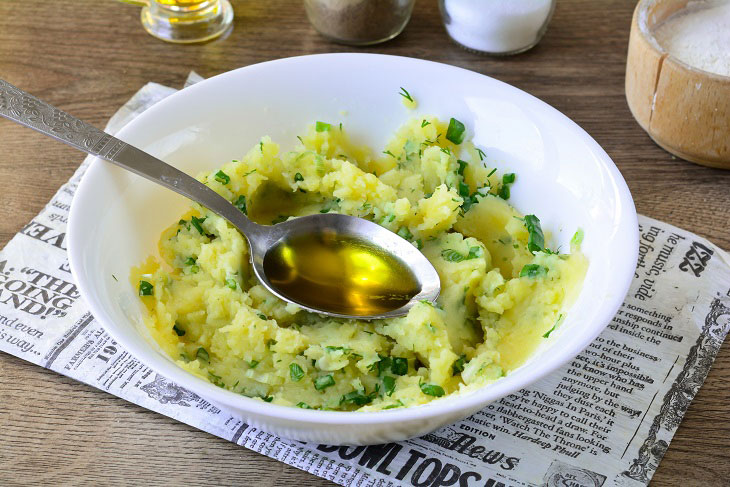 7. Gradually add wheat flour and knead a soft dough.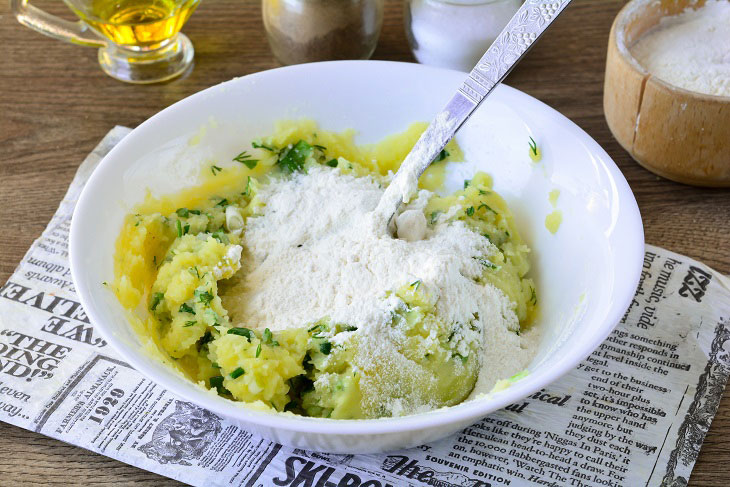 8. The dough is not very tight and will not stick to your hands. You can cook cakes.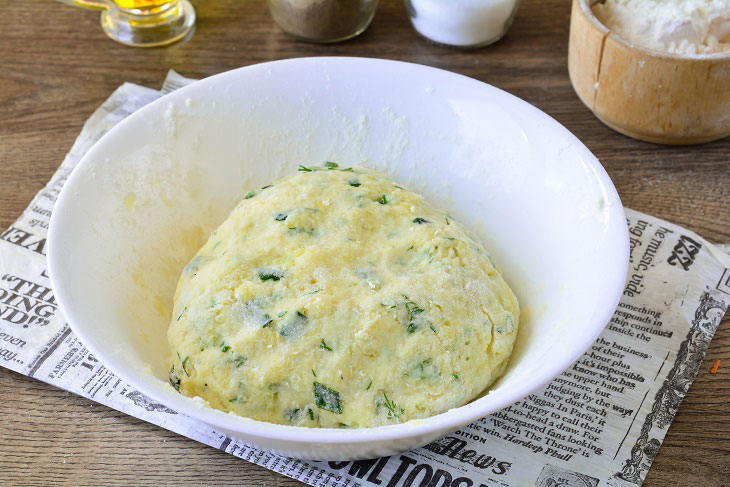 9. Divide the dough into small pieces and roll into balls.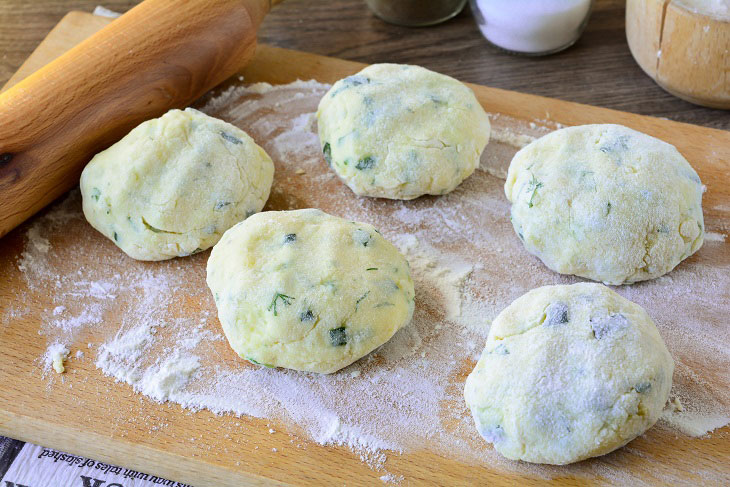 10. Roll each ball thinly, if necessary, sprinkle a surface or board with a small amount of flour.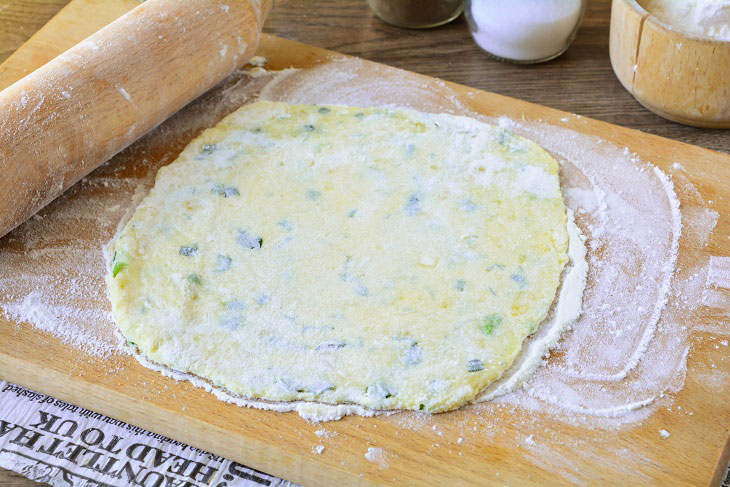 11. Heat a dry frying pan well over high heat, fry the cakes for 10-15 seconds on each side. If the pan starts to burn and smoke, make the fire a little quieter – more medium. Fry all the cakes in this way.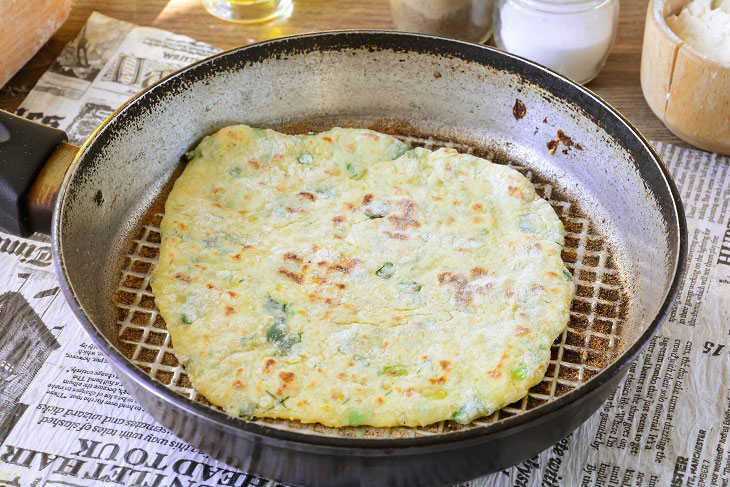 12. Stack the fried cakes on top of each other in a pile – after 10-15 minutes they will become very soft and fragrant. Let them rest and rest. You can cover them with a clean cotton towel or foil. Then serve.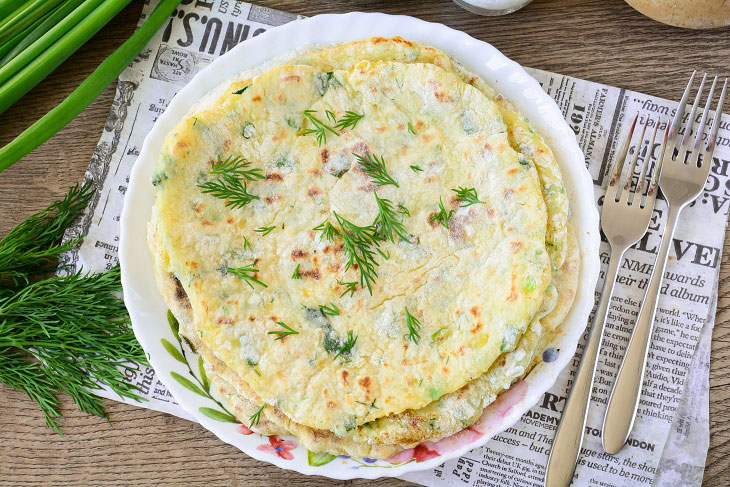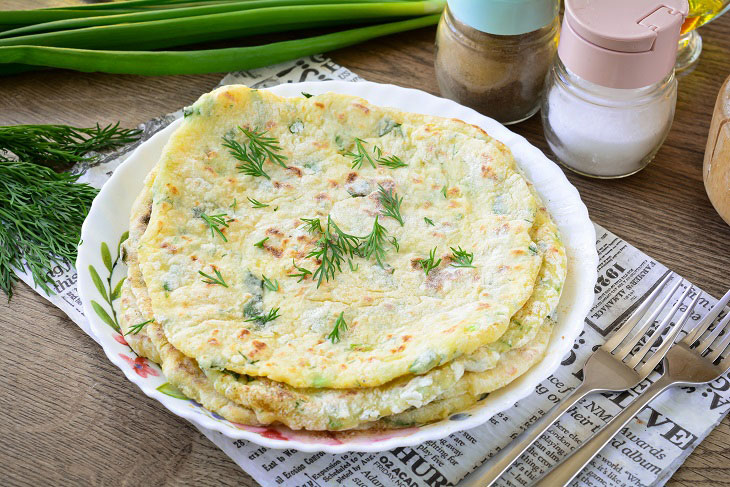 Bon appetit!