Each of us is used to the fact that cakes are prepared mainly only for the holidays. But, on any other day, you can please yourself with this delicious dessert. Today we will share with you a recipe for a simple and very tasty carrot cake that you and your family will love. The delicacy according to this recipe is very fragrant, tender and soft.
For its preparation, quite simple and not expensive products are used. So if you are looking for an inexpensive cake recipe, this one is for you. The cream for this cake is prepared with sour cream, however, you can simply grease the finished cakes with boiled condensed milk with butter or even use cream.
Ingredients:
Flour – 145 g.
Eggs – 4 pcs.
Sugar – 250 g.
Large carrot – 1 pc.
Cocoa – 1 tbsp. l.
Butter – 100 g.
Vegetable oil – 40 ml.
Sour cream – 450 g.
Orange peel – 1 pc.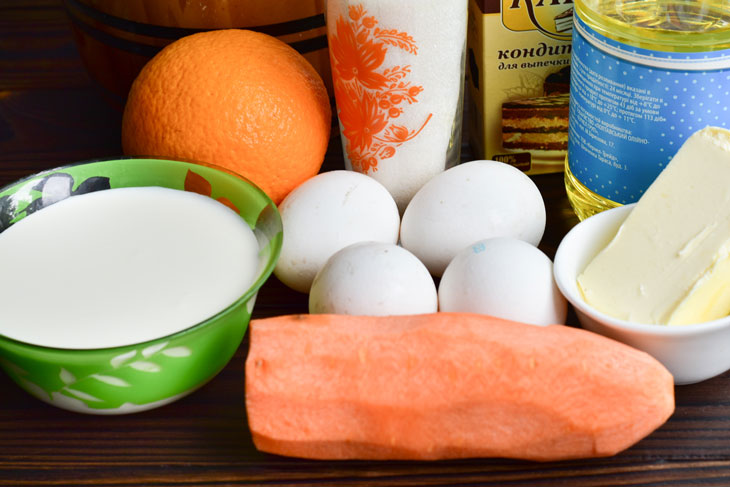 How to cook:
1. Prepare all the ingredients you need for cooking. Take out the butter beforehand so that it has time to become soft.
Whisk the eggs in a bowl for 20 seconds. Then add 125 grams of sugar.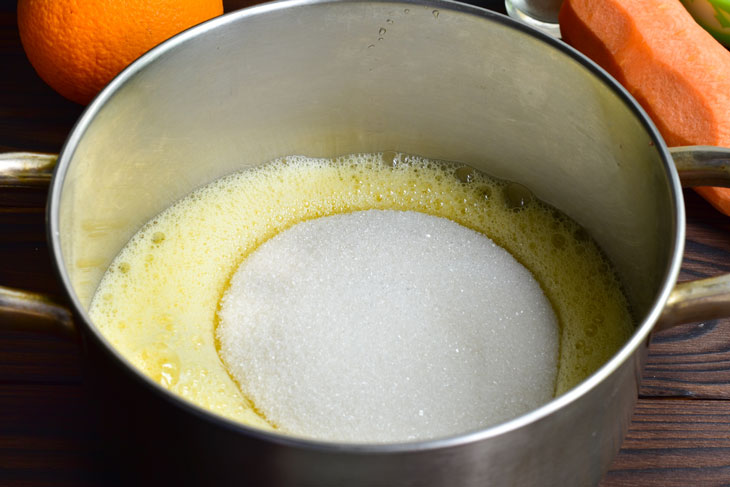 2. Now beat the mass for another 2 minutes.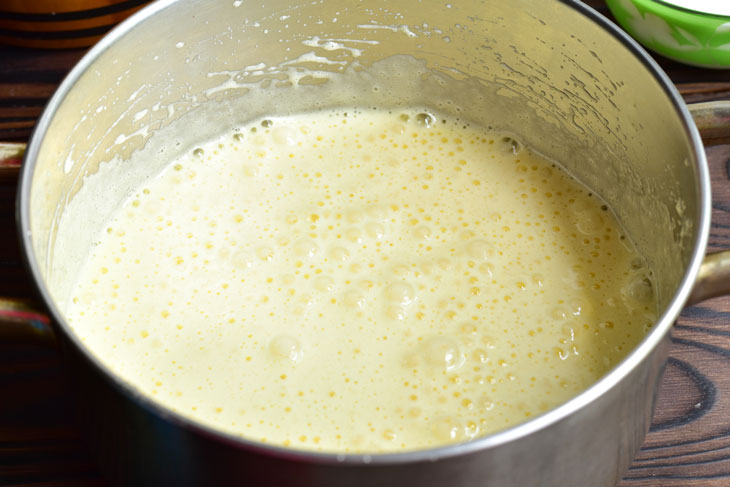 3. Add vegetable oil. Stir.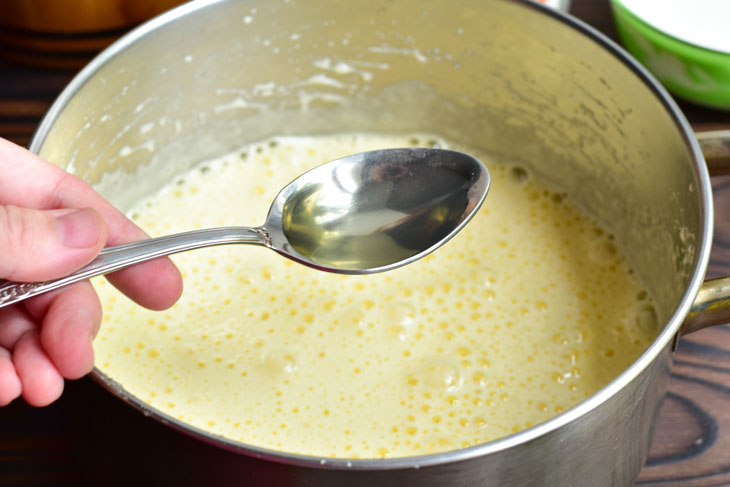 4. Then add 125 grams of flour. Stir.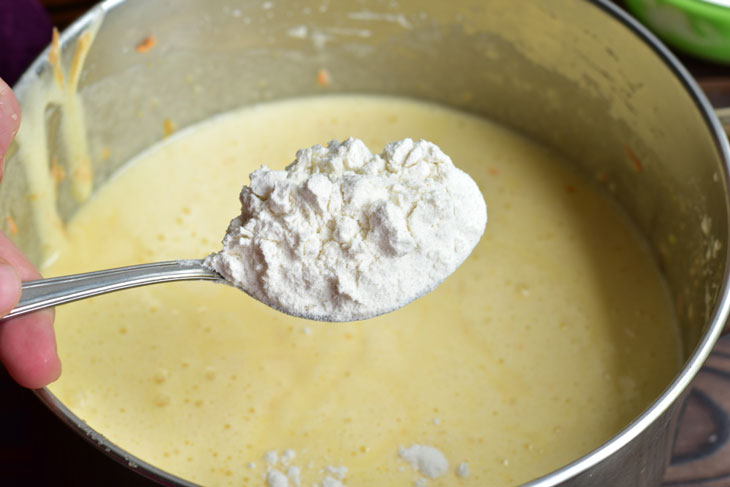 5. Add grated carrots, orange zest, mix again.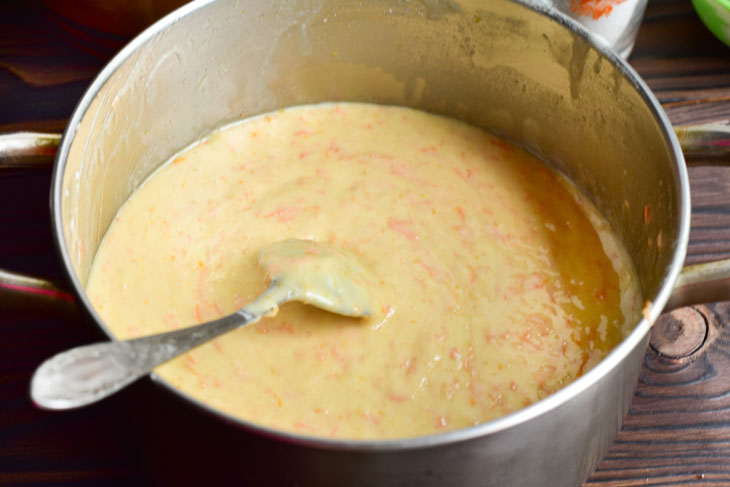 6. Pour half of the dough into a baking dish and put in the oven for 15-20 minutes. Set the temperature to 180 degrees. Remove the finished cake from the mold, cool.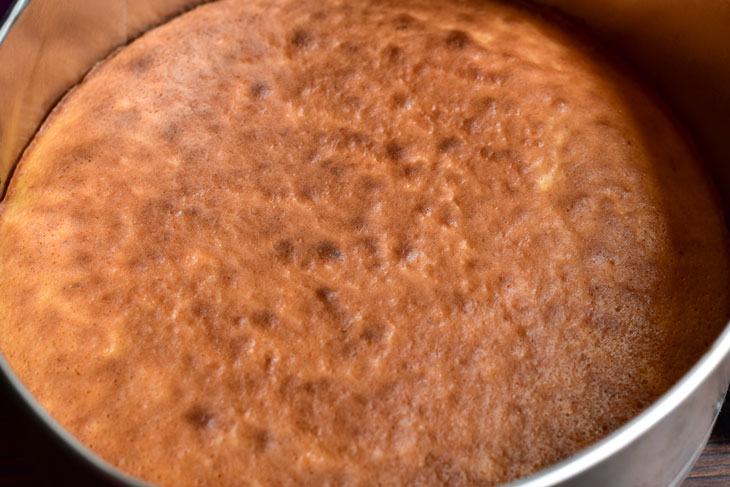 7. Add the required amount of cocoa to the rest of the dough, mix. Bake the second cake in the same way as the first.
Now prepare the cream. To do this, put sour cream in a saucepan, beat in a chicken egg, add the remaining sugar and flour.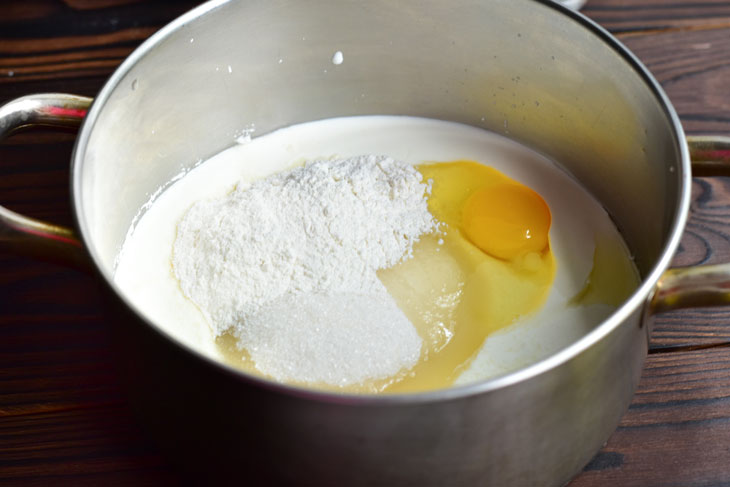 8. Place the saucepan over moderate heat and cook the cream until it thickens, stirring constantly.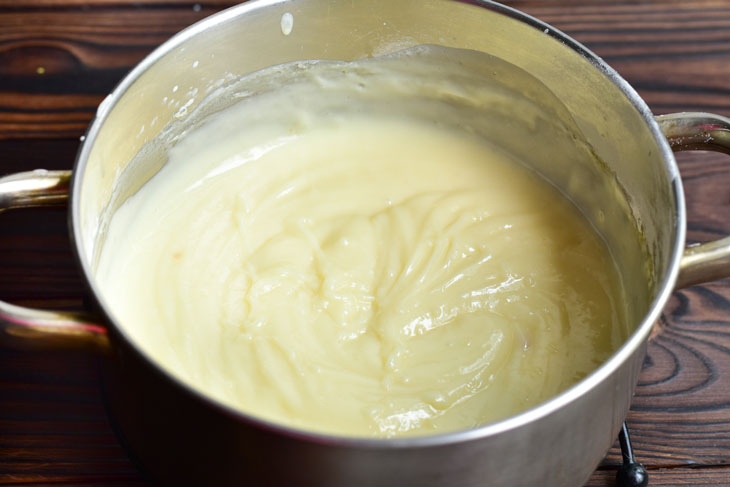 9. Now cool the cream a little, and then put soft butter in it and mix.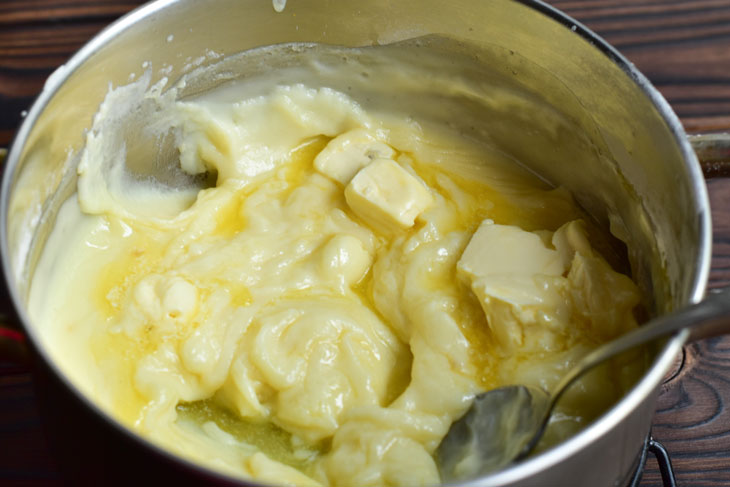 10. Lubricate one baked cake with the prepared cream. Then the second. Decorate on top as desired. Send the cake to the refrigerator for a couple of hours.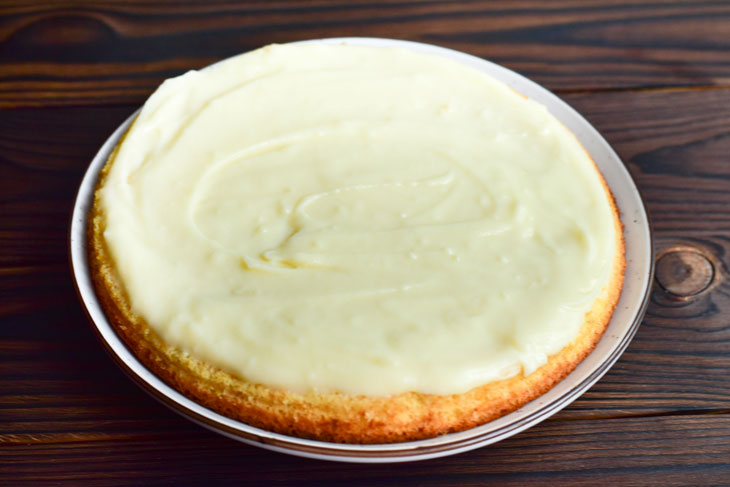 Here is a cutaway cake.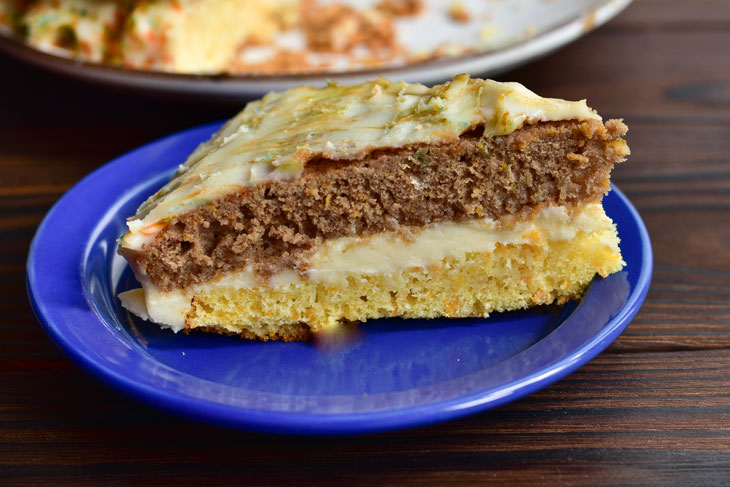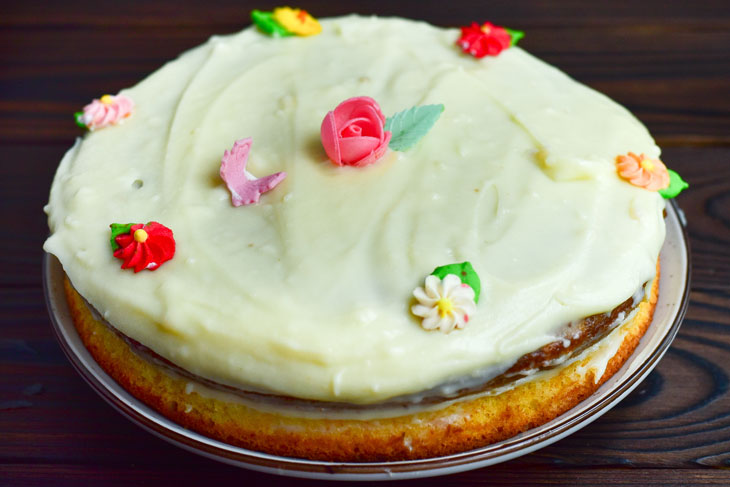 Enjoy your meal!