Snack cake "Napoleon" is an unusual snack for your holiday table or cook it for the New Year. First bake the cakes, let them cool, and then grease them with the filling. The principle of preparation is the same as for a regular sweet cake. Only the filling will be fish.
A savory cake will decorate your feast and surprise every1. For the filling, you will need canned fish in oil, such as sardines or mackerel. Also use boiled eggs and melted cheese. To make the cake soaked and tasty, add mayonnaise.
Ingredients:
Wheat flour – 2.5 tbsp.
Margarine or butter – 200 g.
Water – 6 tbsp. l.
Vinegar 9% – 1 tbsp. l.
Eggs – 3 pcs.
Canned fish in oil – 200 g.
Processed cheese – 100 g.
Salt, black pepper – to taste.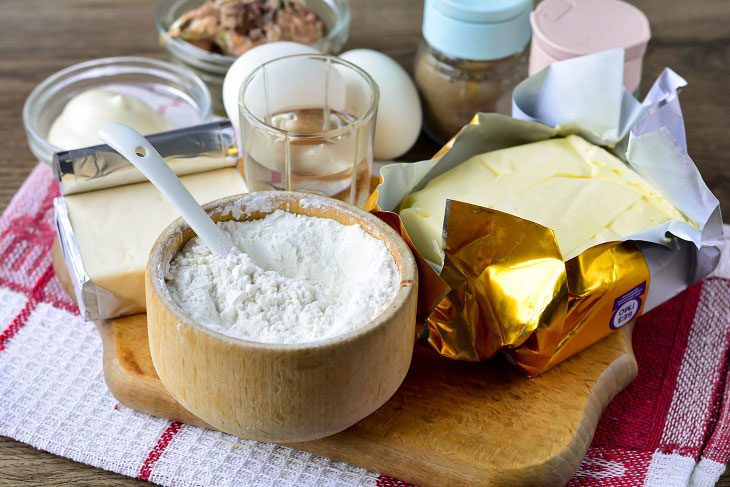 How to cook:
1. Sift wheat flour into a deep bowl, add 0.5 tsp. salt and mix a few times, the dough will not taste bland.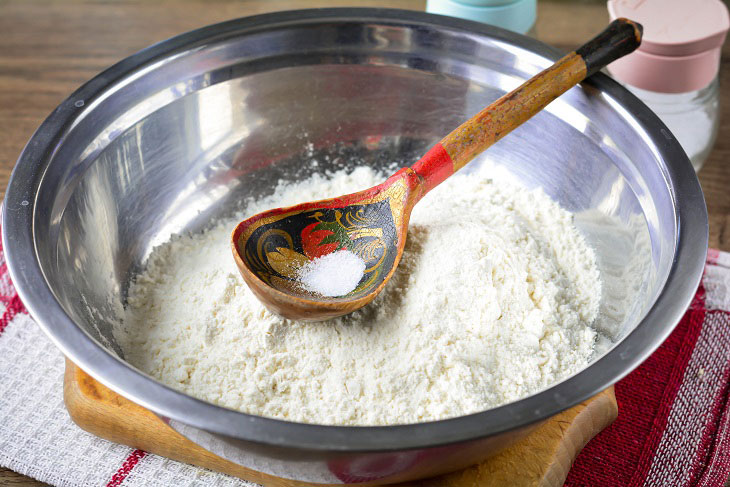 2. Add margarine and chop with a knife, mixing until smooth.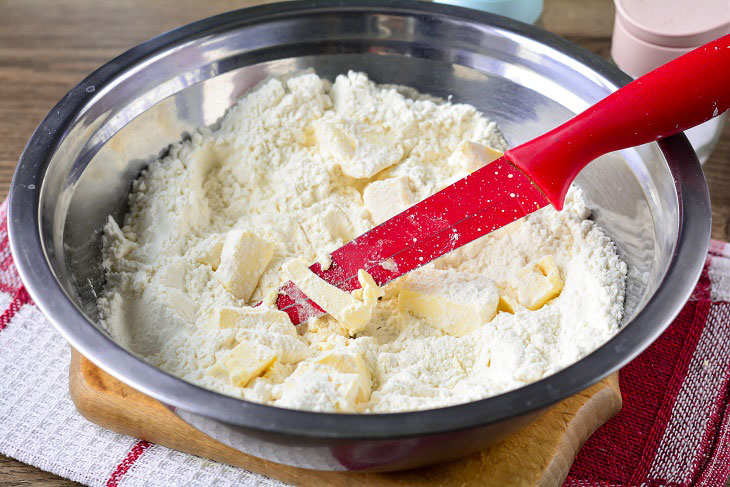 3. Mix room temperature water with vinegar.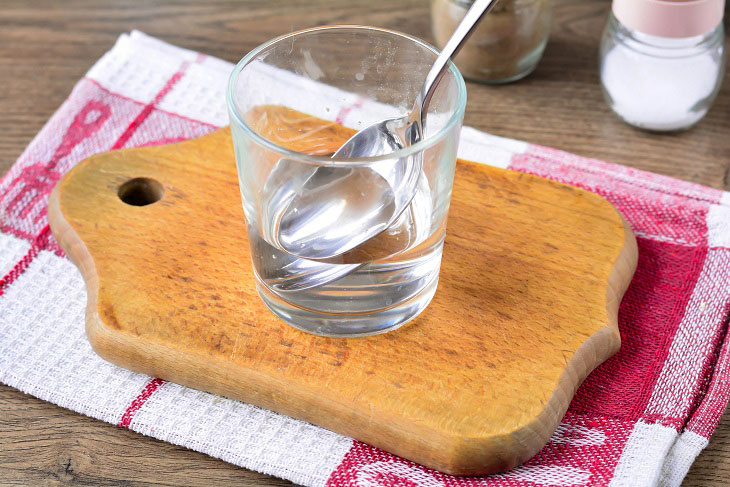 4. Pour water into a bowl and knead an elastic dough. Leave to rest for 30 minutes, cover with a lid or towel.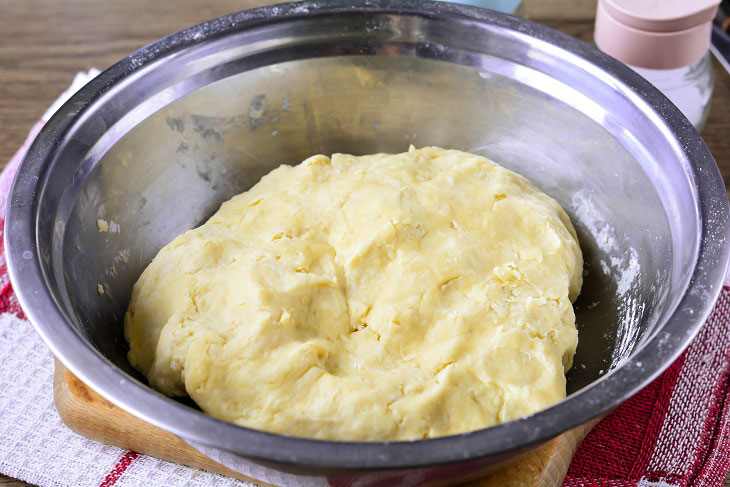 5. Divide the dough into 7 parts, roll out thin cakes, put on a baking sheet and pierce with a fork in several places.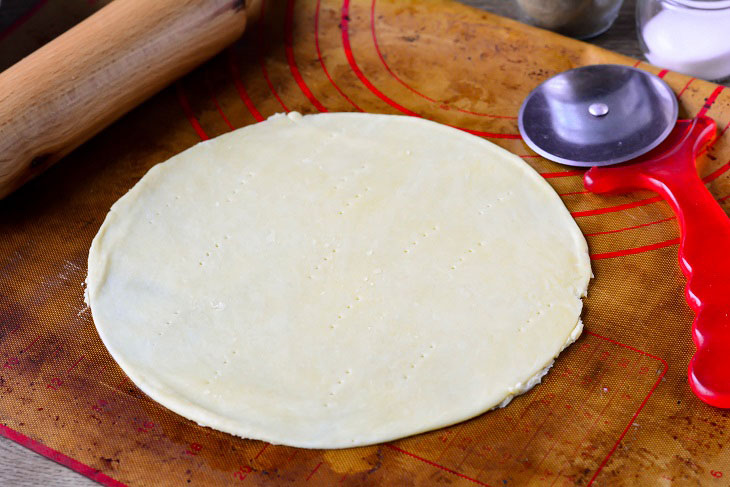 6. Bake the cakes in the oven at 200C for about 7-8 minutes. Leave one cake for making crumbs.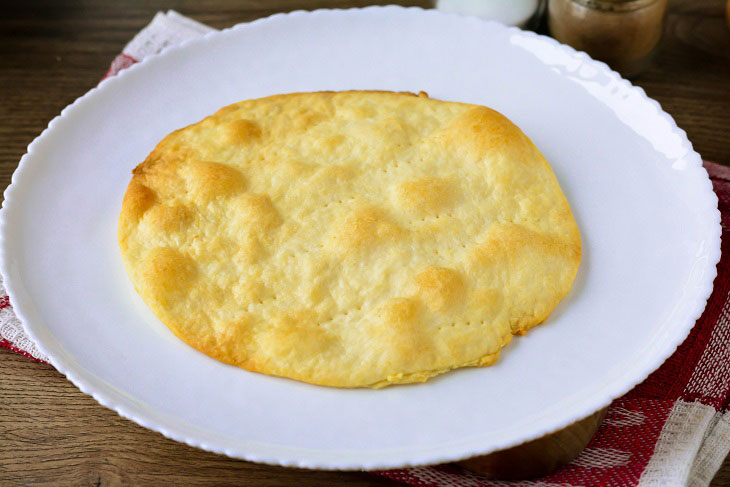 7. While the cakes are cooling, prepare the fish filling. Put the sardines in a deep bowl, remove large bones, mash the fish with a fork.
You can pour in a little oil from canned food to make the filling soft and juicy, the cake will be perfectly soaked and soft.
To the fish, grate boiled eggs on a fine grater.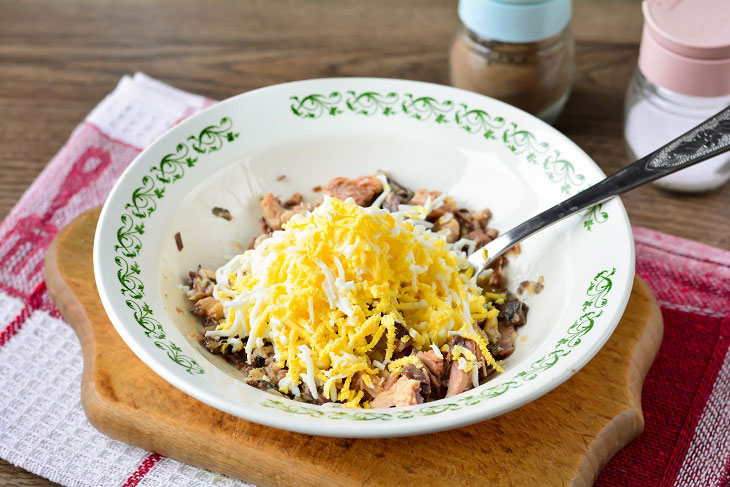 8. Grate delicious processed cheese into the filling – it is soft and will also add juiciness to the cakes.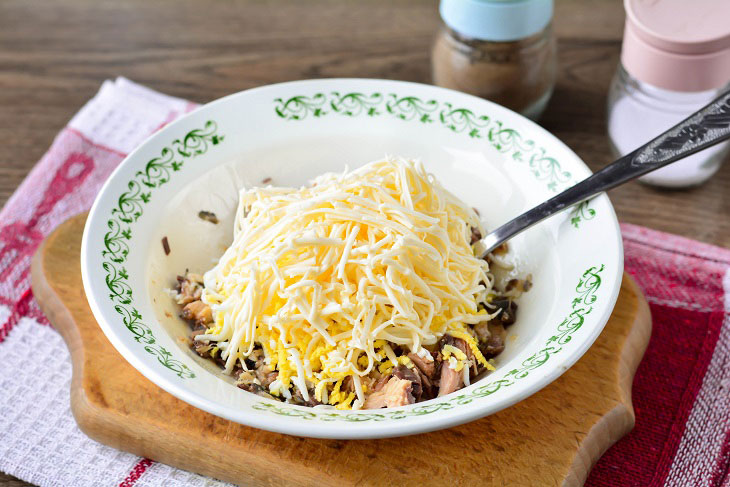 9. Add a large amount of mayonnaise, pepper the filling.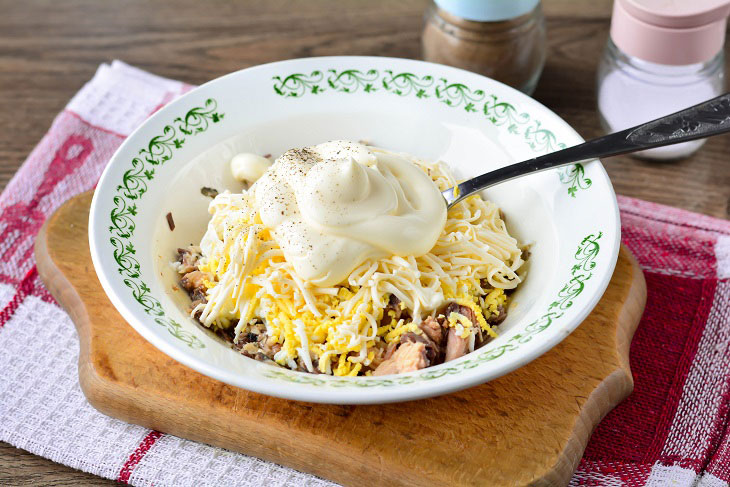 10. Mix everything well – the dressing is ready.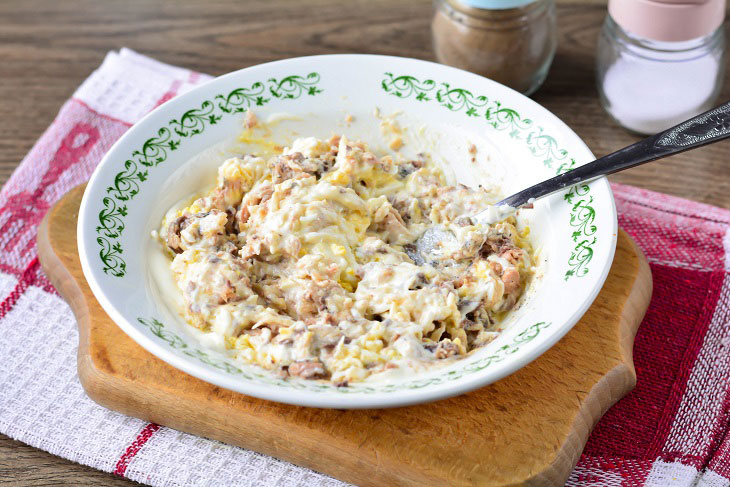 11. Start shaping the cake – grease the first cake and assemble the remaining cakes in the same way.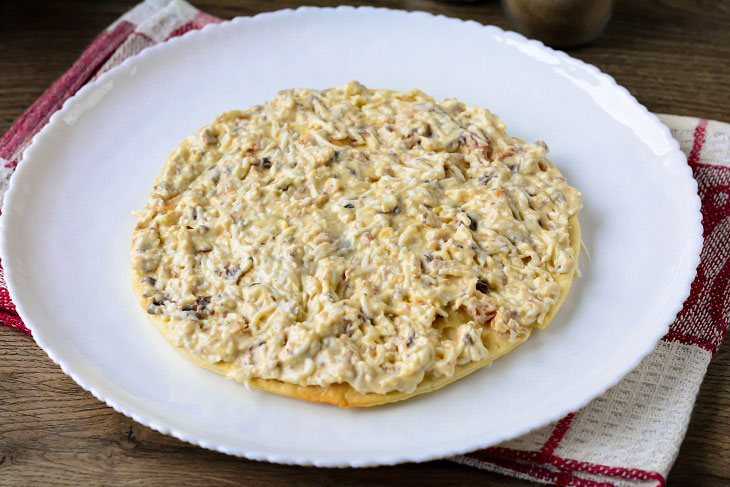 12. This way you get 6 cakes. Grind the 7th cake into small crumbs and sprinkle the cake on them.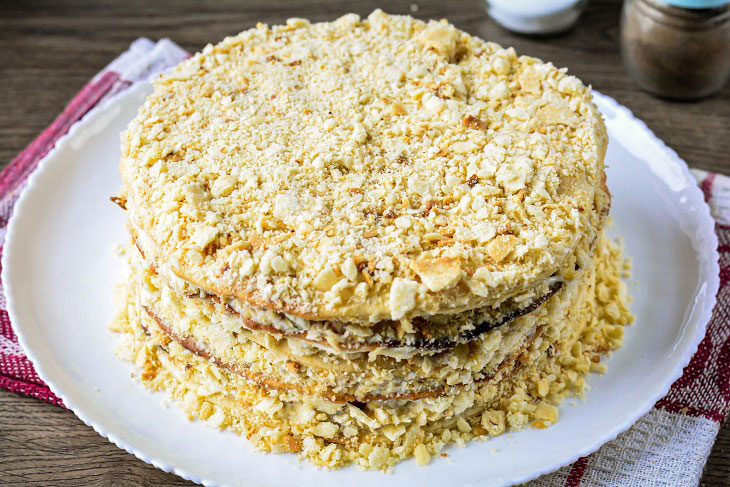 13. The cake sprinkled on all sides is ready, put the snack in the refrigerator for 2 hours. Cut the finished "Napoleon" into portions and serve.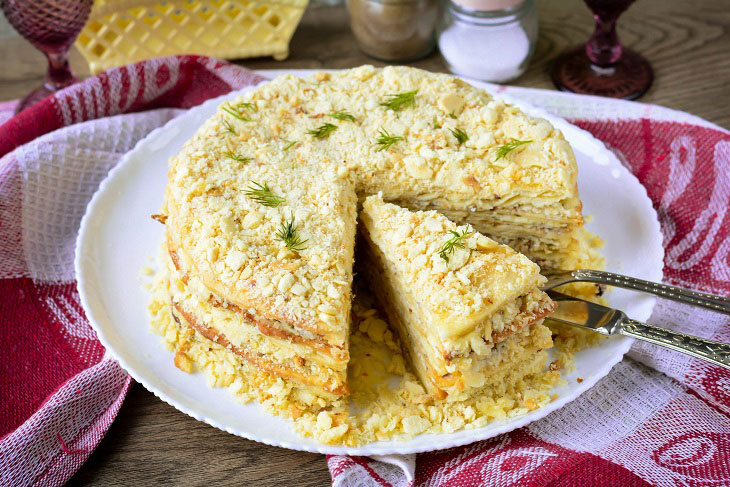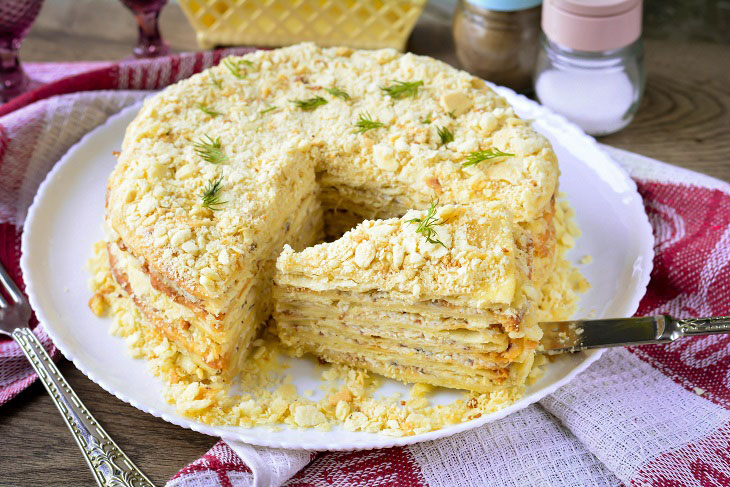 Bon appetit!