Snack "Original" – a dish simple to genius. The eggs are hard boiled. Spicy cheese, butter, fragrant garlic and fragrant dill are mixed in a bowl. Multi-colored pods of sweet pepper are filled with this mixture, and a boiled egg is inserted into the middle of each cheese cavity. Then the stuffed pepper is cut into thin slices. That's all – the snack is ready.
An elegant and very tasty appetizer "Original" will decorate any holiday table, especially Easter. After all, egg dishes are an indispensable attribute of this bright holiday.
Ingredients:
Pepper sweet red, green, yellow or orange – 1 large pod.
Egg – 3 pcs.
Butter – 100 g.
Hard cheese – 300 g.
Garlic – 2 cloves.
Dill greens – 15 g.
Freshly ground black pepper – to taste.
Salt – to taste.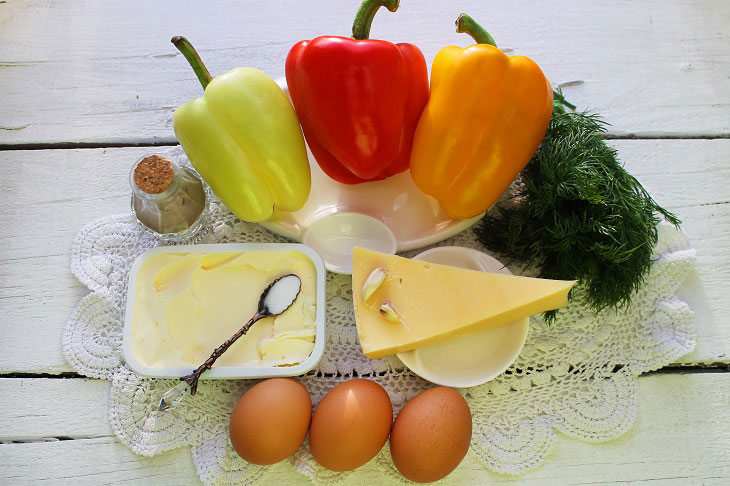 Cooking time: 1 hour 30 minutes. Servings Per Container: 4.
How to cook:
1. Put the butter in a bowl 20 minutes before cooking.
Only eggs will be heat treated, so start preparing snacks with them. Place the eggs in a saucepan, cover with cold water and put on fire. After the water boils, boil the eggs for 10 minutes. Then drain the boiling water and fill them again with cold water. Soak for a few minutes and then peel off the shell.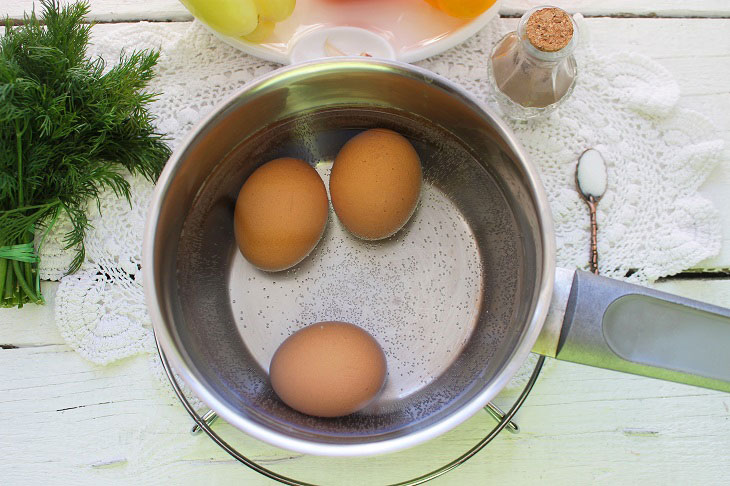 2. Wash the pods of sweet pepper, cut off the tops with the stalks. Remove seed pods.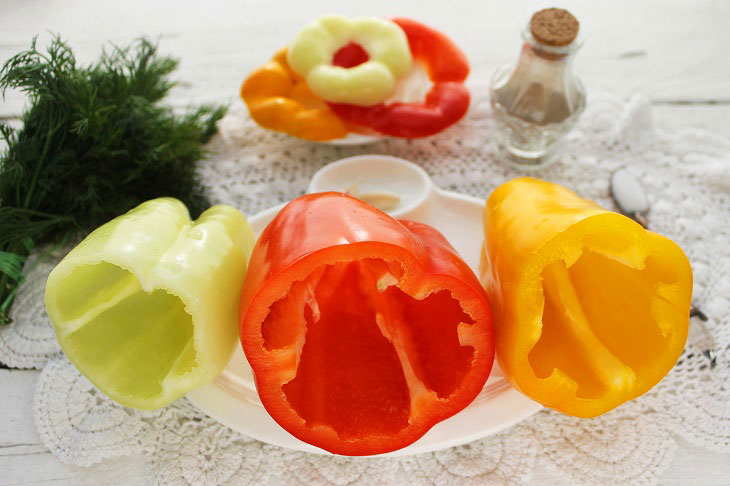 3. Grate hard cheese on a fine grater.
Hard cheese can be replaced with the same amount of processed cheese.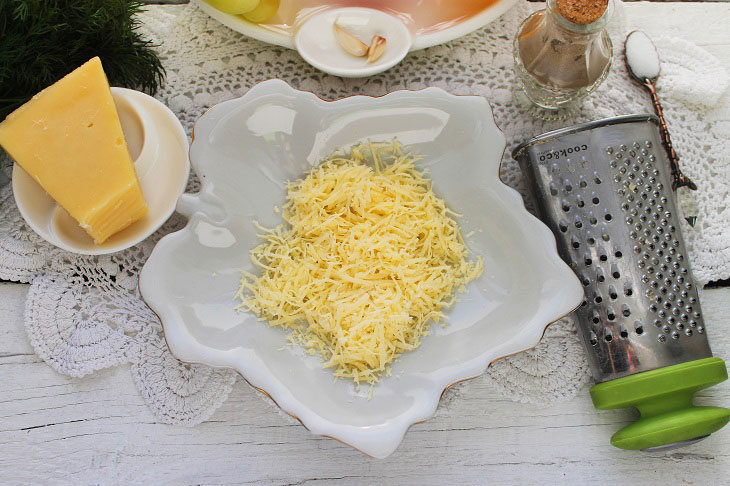 4. Peel and finely chop the garlic.
If you like spicy dishes, then add 1 clove of garlic more to the filling.
Wash the dill greens, dry and finely chop. Leave a couple of sprigs of dill to decorate the appetizer. In a bowl with softened butter, add grated cheese, garlic, dill. Season with black pepper and salt.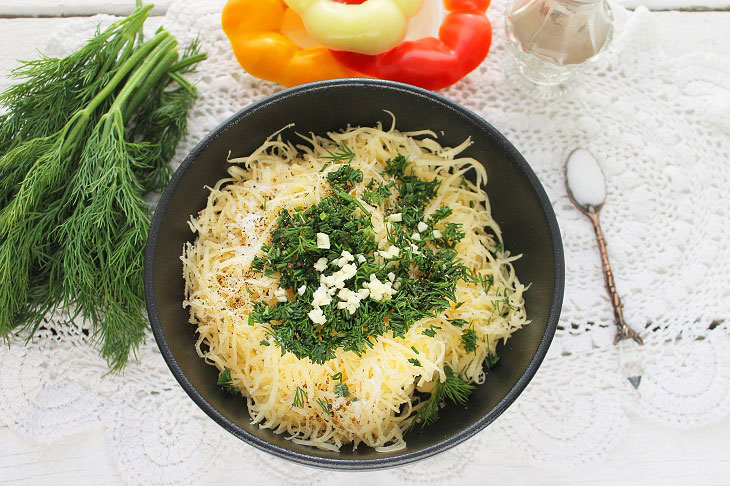 5. Mix thoroughly until a homogeneous mass is obtained.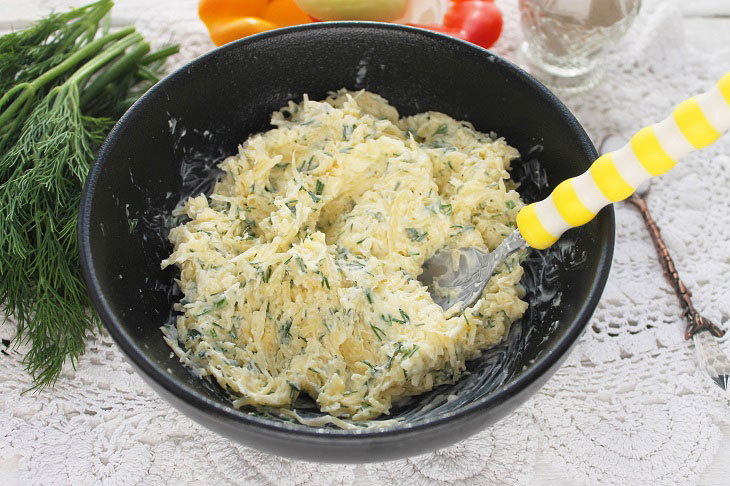 6. Fill the pepper pods with butter and cheese mass, leaving a recess in the middle of each.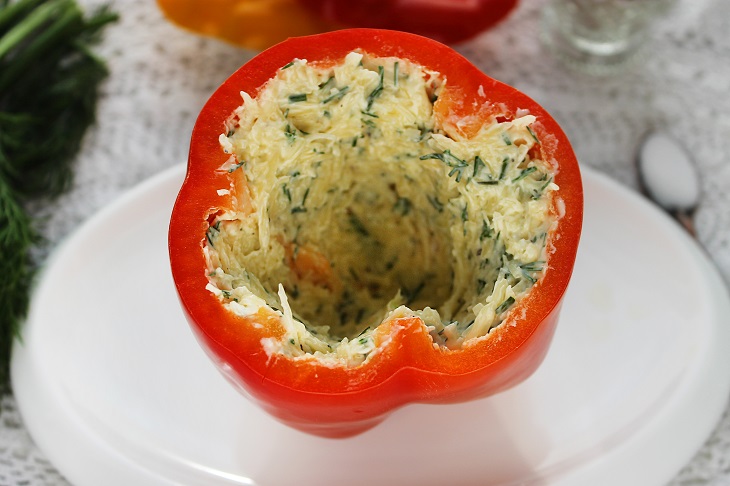 7. Place boiled eggs in the recesses.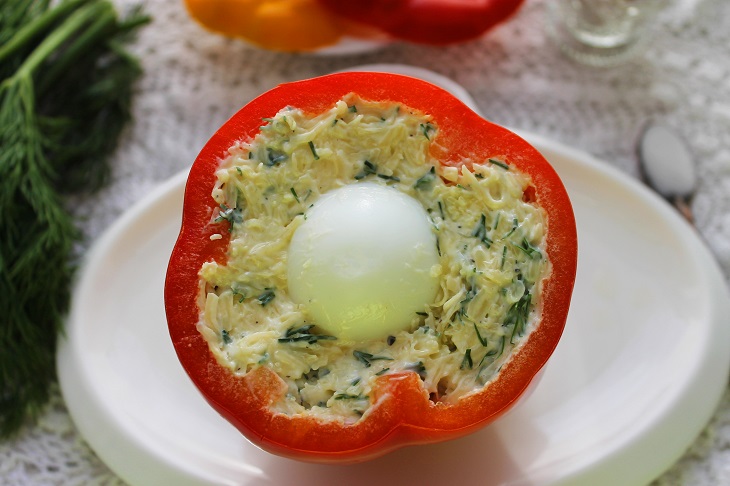 8. Put the stuffed peppers in a bowl, tighten with cling film and refrigerate for 1 hour.
Then cut each pepper into circles about 5-6 mm thick. Put the pepper on a large beautiful dish, decorate with small sprigs of dill and serve.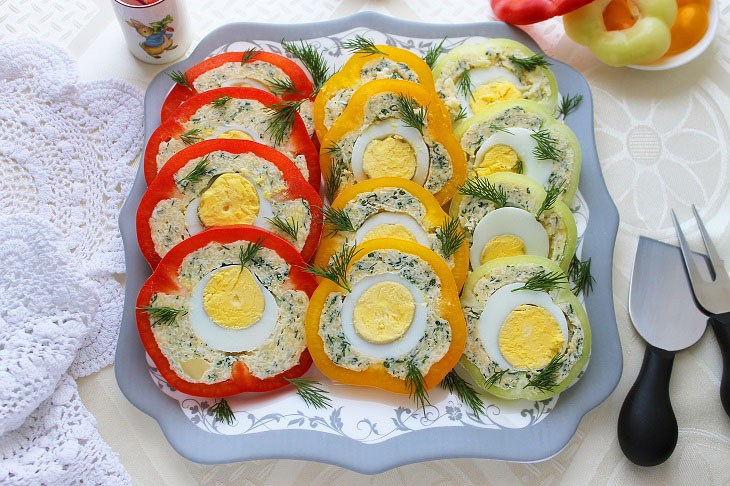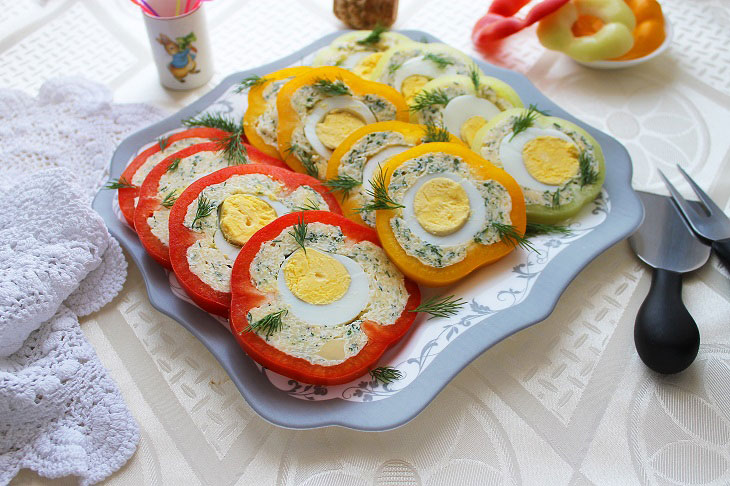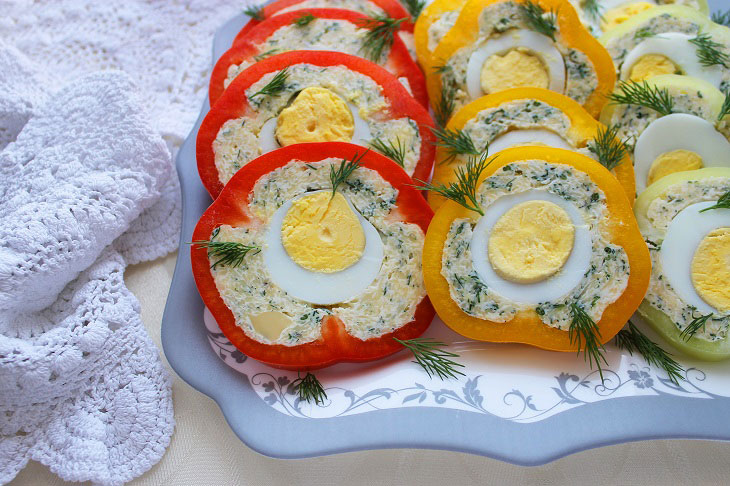 Enjoy your meal!