Soup with cheese dumplings is a versatile first course, because you can cook it at any time of the year. The dish consists of products that are sold in every supermarket. Plus, the soup is easy to make.
The basis of the dish is chicken broth. The broth is filled with potatoes and boiled chicken. And the highlight of the dish is tender and incredibly tasty dumplings, consisting of cheese, butter, eggs, salt and flour. They are what make the soup so satisfying.
Ingredients:
Chicken fillet – 300 g.
Bay leaf – 1 pc.
Black peppercorns – 5 pcs.
Potatoes (large) – 2 tubers.
Salt – to taste.
Parsley greens – a couple of sprigs (optional).
For dumplings:
Butter – 40 g.
Hard cheese – 60 g.
Egg – 2 pcs.
Wheat flour – 4 tbsp. l.
Salt – 1 pinch.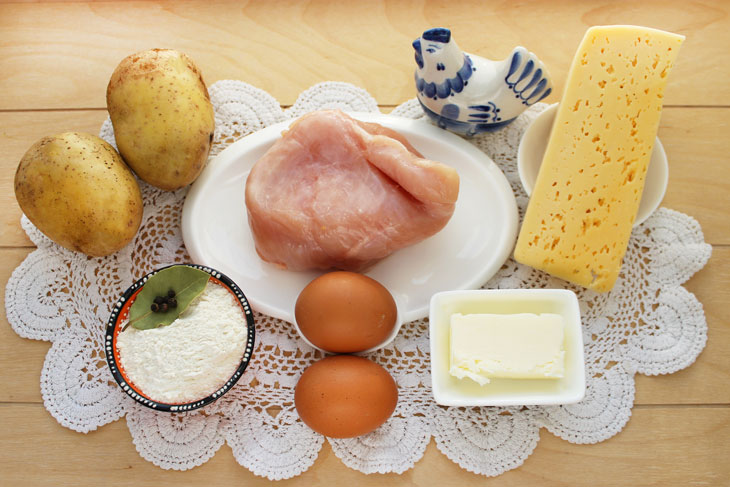 Cooking time: 1 hour 15 minutes. Servings Per Container: 8.
How to cook:
1. Put the required amount of butter in a bowl and leave at room temperature to make it soft.
Wash the fillet and place in a saucepan with cold water (2 l). Bring to a boil, remembering to remove the foam with a slotted spoon. Boil the chicken broth for 35-40 minutes. 15 minutes before the end of cooking, add bay leaves and black peppercorns to the pan, salt a little.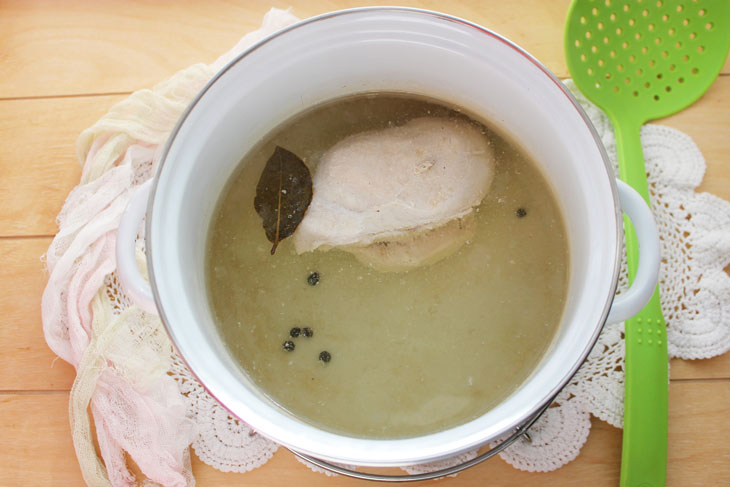 2. While the broth is cooking, prepare the dumpling mixture. To do this, grate the cheese on a grater with small holes.
To prepare the soup, choose high-quality cheese with a fat content of at least 45%. Cheese products are absolutely not suitable.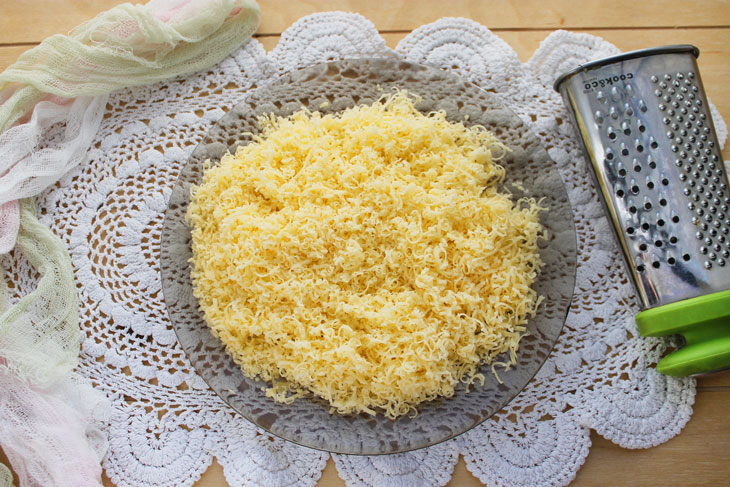 3. In a bowl with butter, add grated cheese, flour and salt.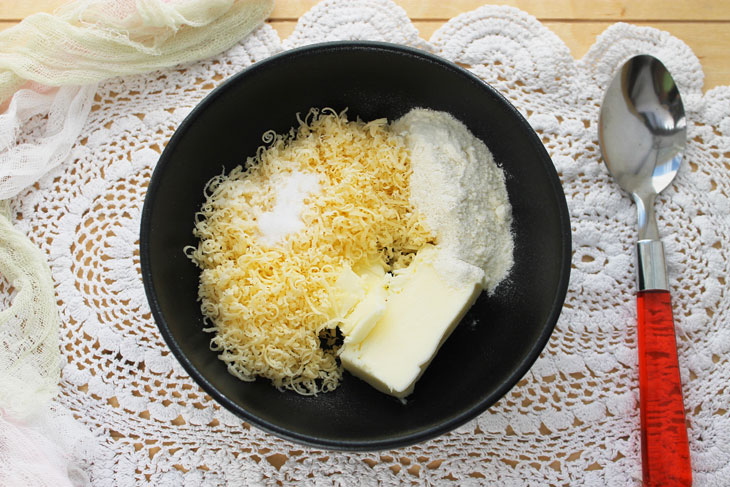 4. Beat in the eggs.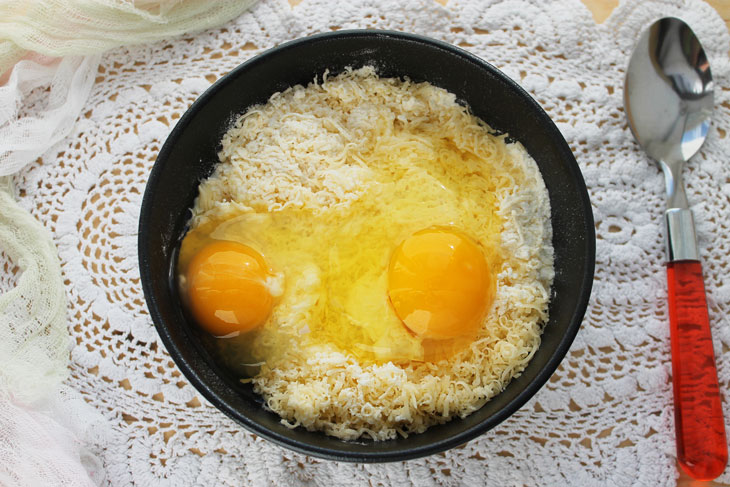 5. Mix thoroughly. You should have a soft dough.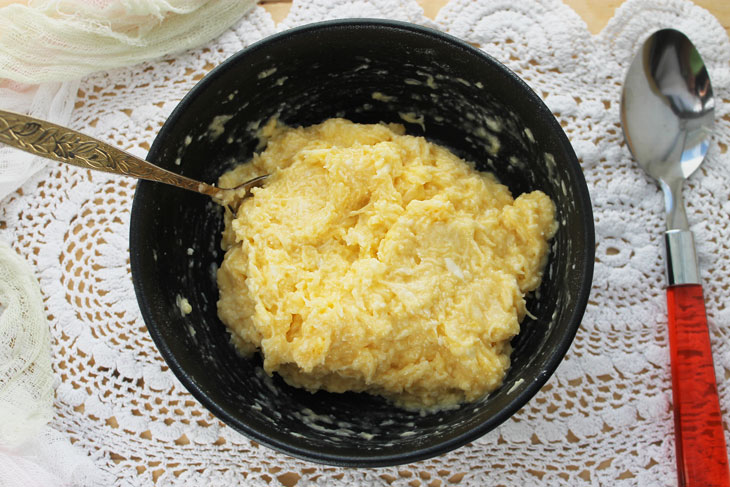 6. Remove the chicken fillet from the broth, cool slightly.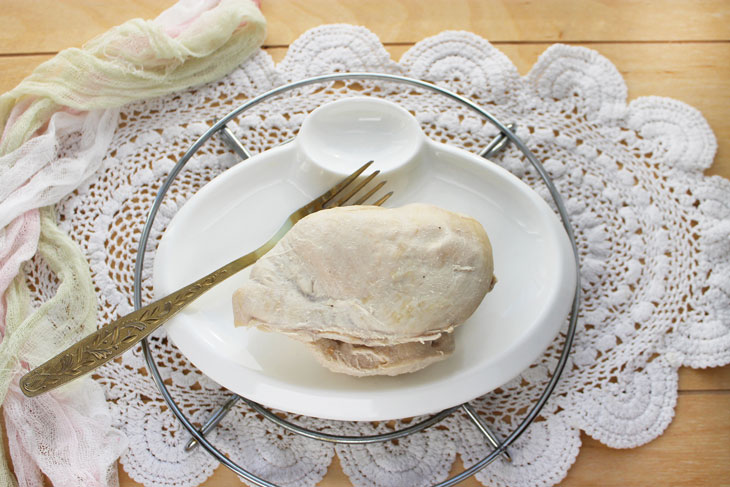 7. Wash the potatoes with a vegetable brush. Clear. Cut the tubers into cubes with a side of about 1 cm. Cut the chicken meat into cubes too.
Put the potatoes in the broth, bring to a boil and reduce the heat.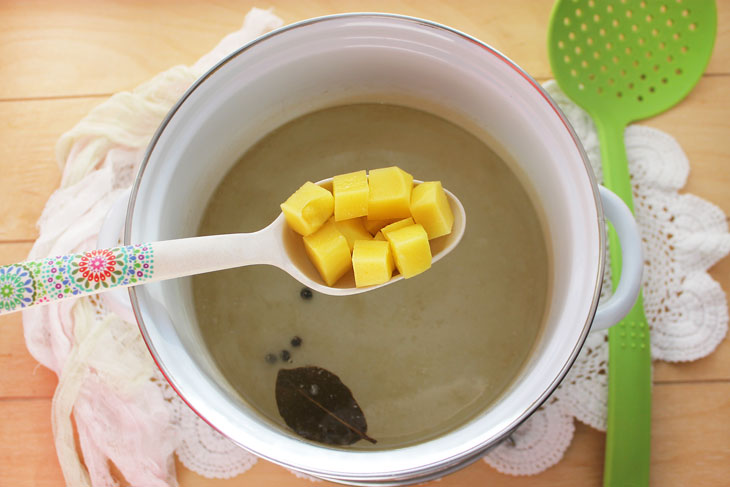 8. Add chicken. Simmer the soup at a low boil for 10 minutes.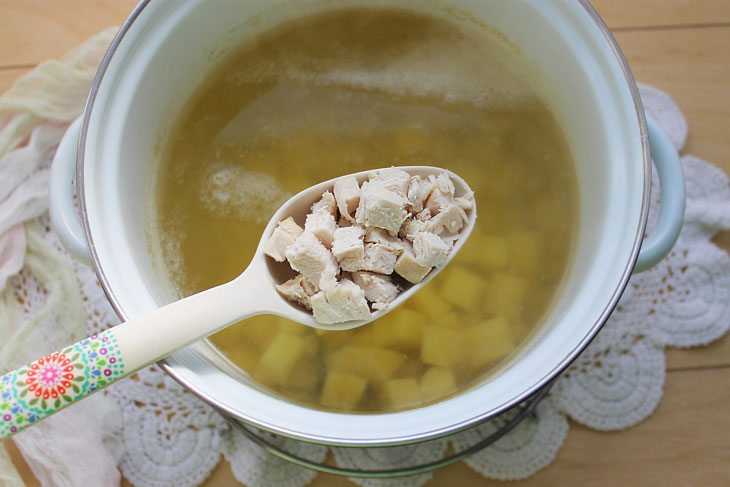 9. Moisten two teaspoons with cold water. Scoop up the dough with one spoon.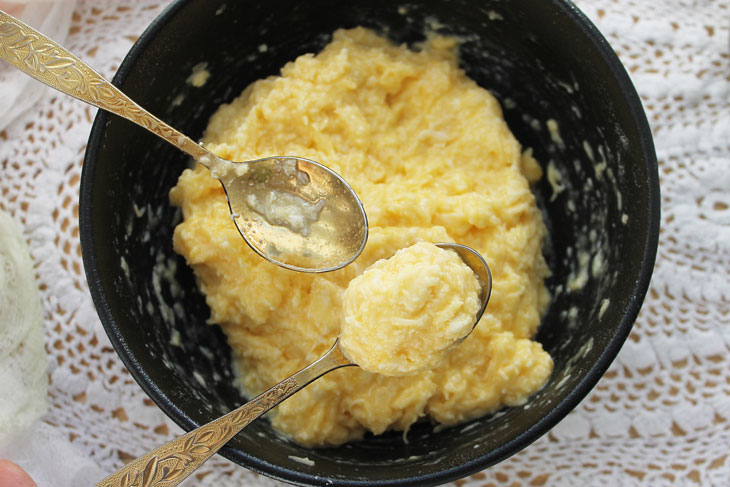 10. Using another spoon moistened with water, push the dumpling into the broth. Form the rest of the cheese dumplings in the same way.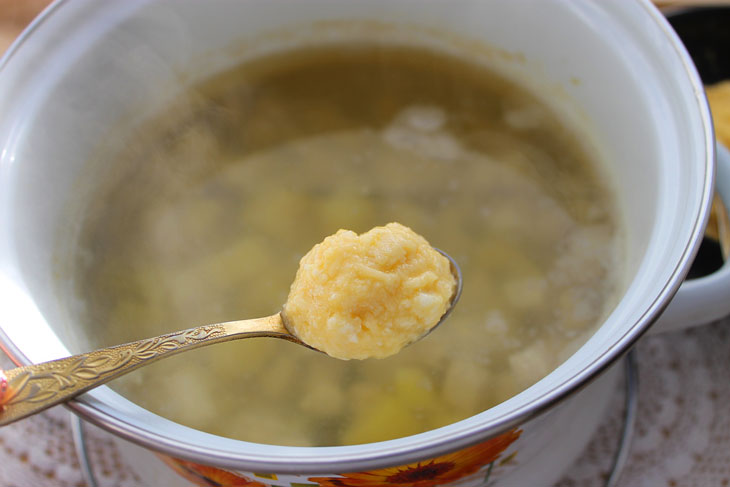 11. Let the broth boil and cook the soup with cheese dumplings for 10-12 minutes.
Pour the finished soup into deep bowls, decorate with herbs and serve.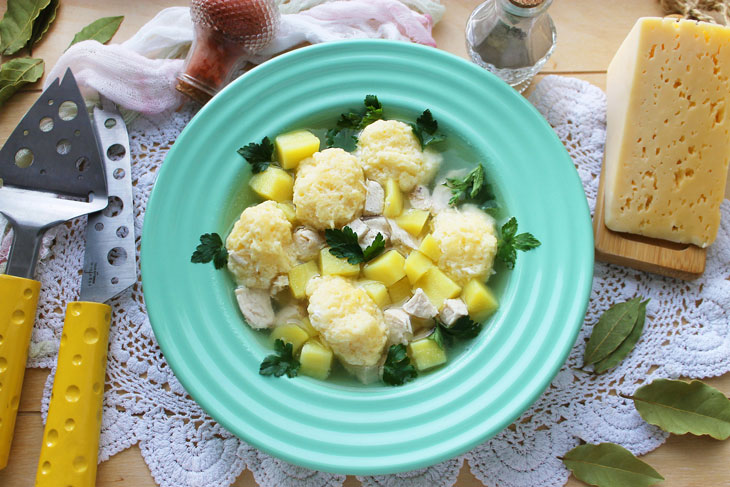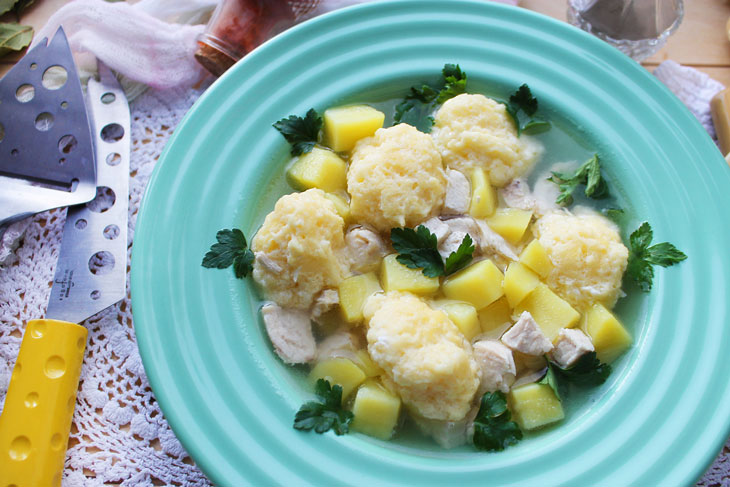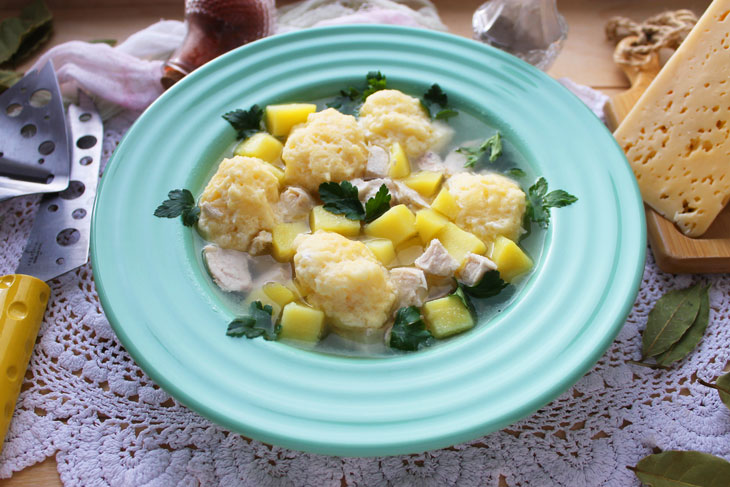 Bon appetit!