We offer a recipe for a simple preparation of strawberry cake "Bird's milk". Chocolate biscuit, light strawberry soufflé and dark chocolate – a delicious combination of taste! Many argue that the dessert even surpasses the familiar classic "Bird".
In addition, a huge plus is that in the "strawberry" season it can be cooked very of10. In hot weather, a cool delicacy is more appropriate than ever and is met with a bang by both children and adults with a sweet tooth.
Ingredients:
Biscuit:
Egg – 2 pcs.
Sugar sand – 2 tbsp. l.
Cocoa – 1 tbsp. l.
Flour – 3 tbsp. l.
Baking powder – 0.5 tsp.
Detachable form – 1 pc.
Souffle:
Milk – 450 ml.
Gelatin – 20 g.
Strawberries – 200 g.
Sugar – 100-200 g.
Chocolate glaze:
Chocolate – 45 g.
Sour cream – 1 tbsp. l.
How to cook:
1. Mix for a biscuit in a container the egg, sugar, cocoa, flour and baking powder. The dough will be runny.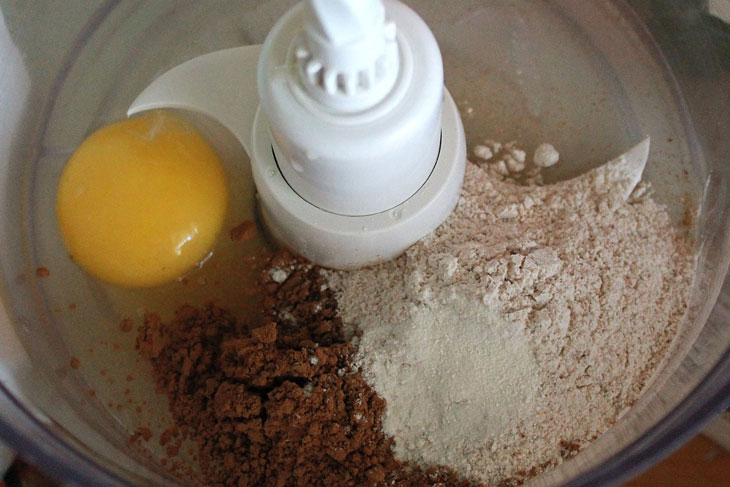 2. Pour into a baking dish. If it does not have a non-stick coating, then it can be pre-greased or lined with parchment paper for baking. Send to the oven preheated to 220 degrees for 10-15 minutes.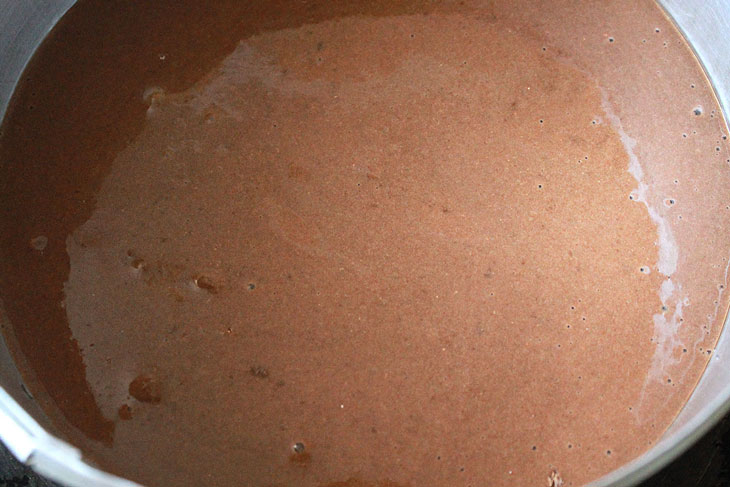 3. Willingness to check with a torch. Let the biscuit cool.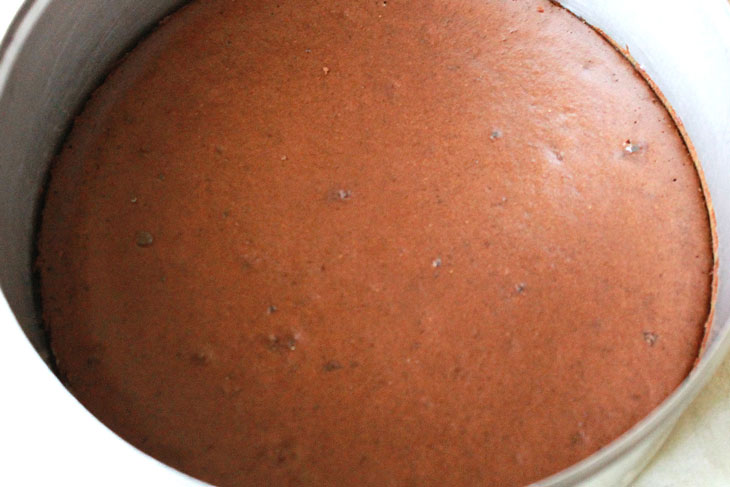 4. Now you need to make a strawberry layer Bird's milk. Soak gelatin in milk for the time indicated on the package. Take good gelatin, otherwise it will require more than 20 grams.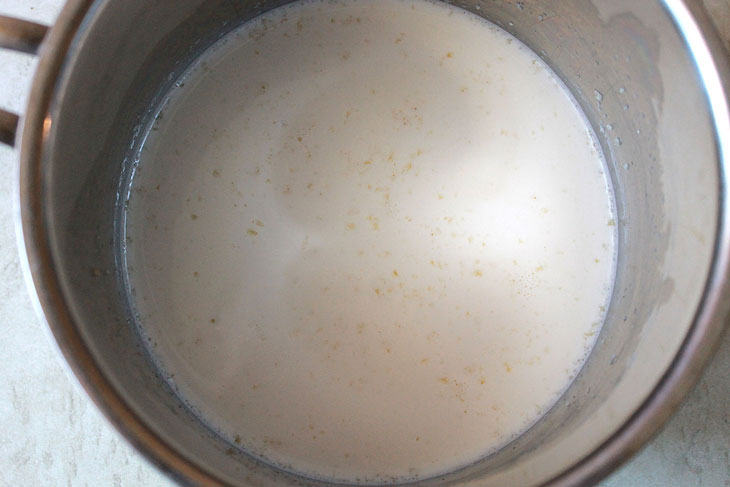 5. Swollen gelatin should be heated over medium heat until completely dissolved.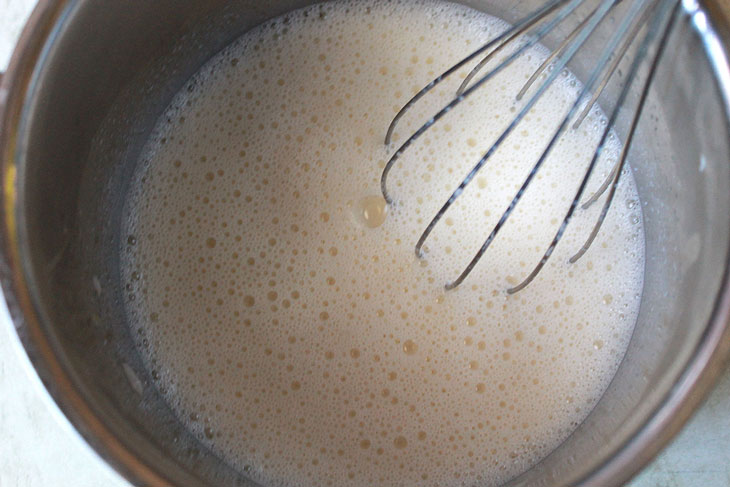 6. Beat the berries with sugar in a blender, gradually pouring the milk-gelatin mixture. Be sure to try the resulting Bird's milk at this stage, if necessary, sweeten it more.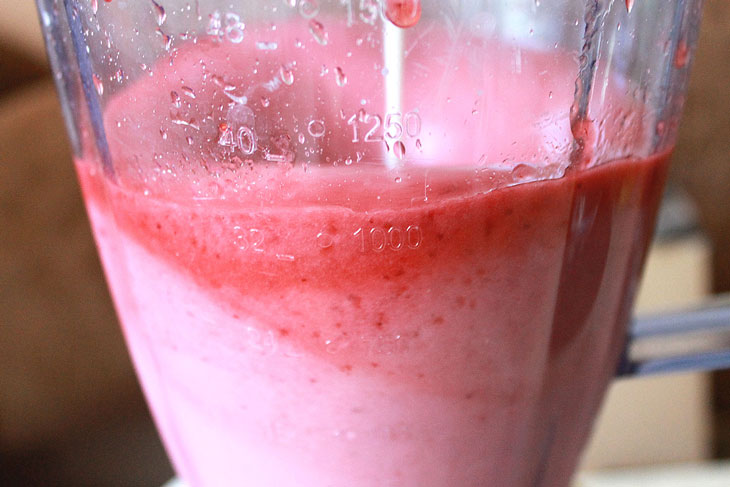 7. Pour the mixture over the biscuit crust. Remove to chill in the refrigerator for a few hours. In the summer, it took me 5 hours to do this.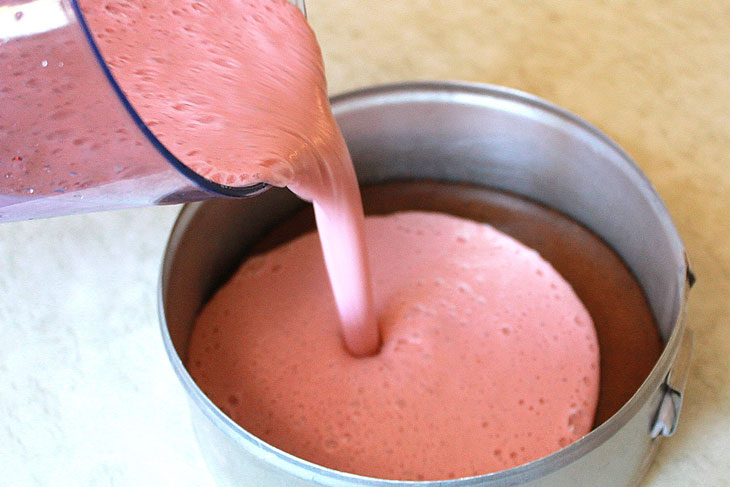 8. Those who are in a hurry to finish the dessert as soon as possible can be advised to check the soufflé with a finger: if it is frozen, does not stick and springy – it's ready, it's time to cover with chocolate icing.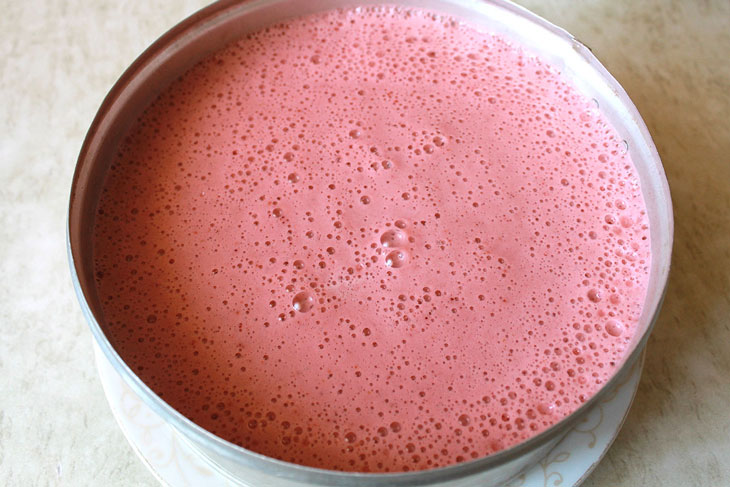 9. Break the chocolate, add sour cream. Melt over medium heat, stirring until smooth. Coat the surface of Bird's milk with chocolate icing. Let stand in the refrigerator for at least an hour. The chocolate should harden. Carefully remove the detachable form and cut into portions with a knife, which was previously dipped in hot water and wiped dry with a towel.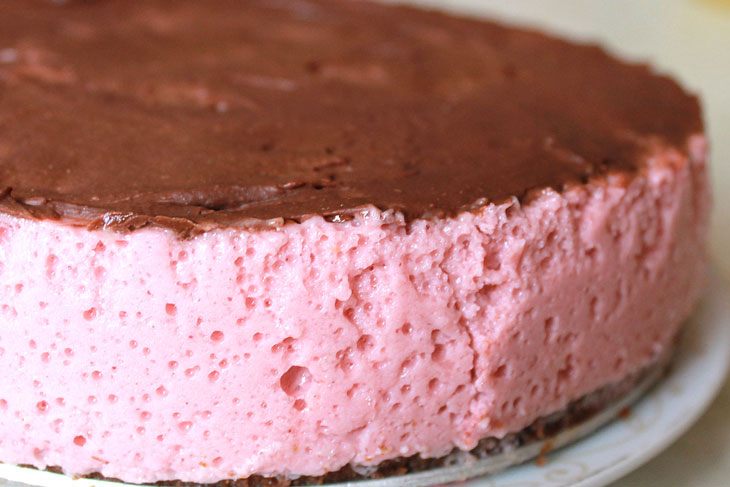 Cake strawberry Bird's milk is ready! Enjoy its unearthly taste and lightness.
Enjoy your meal!