The first berry that appears in spring is the strawberry. Fragrant and juicy – it is used by housewives with pleasure for preparing a variety of desserts, pastries, as well as drinks. But the berry quickly departs, so hurry up to prepare it for the future. Very tasty compote is obtained from strawberries.
To prepare this blank, you will need a ripe strawberry with an intact skin of a bright color. Compote is prepared without sterilization for 2 fillings. I recommend that you carefully consider the cleanliness of the jar and lids. First, the jar should be washed well with soda and rinsed in running water, and then sterilized. Use modern methods of sterilization do not arrange a steam room in the house. Banks are easily sterilized in a microwave oven, in a convection oven, in a double boiler and in a slow cooker. For an interesting taste, a variety of herbs and additives can be added to strawberry compote. Pairs well with strawberries, basil, mint and citrus. Bright in taste and fragrant compote will turn out if sugar is replaced with honey.
Ingredients:
Strawberries – 350 g.
Lemon – 1/4 pc.
Honey – 2-3 tbsp. l.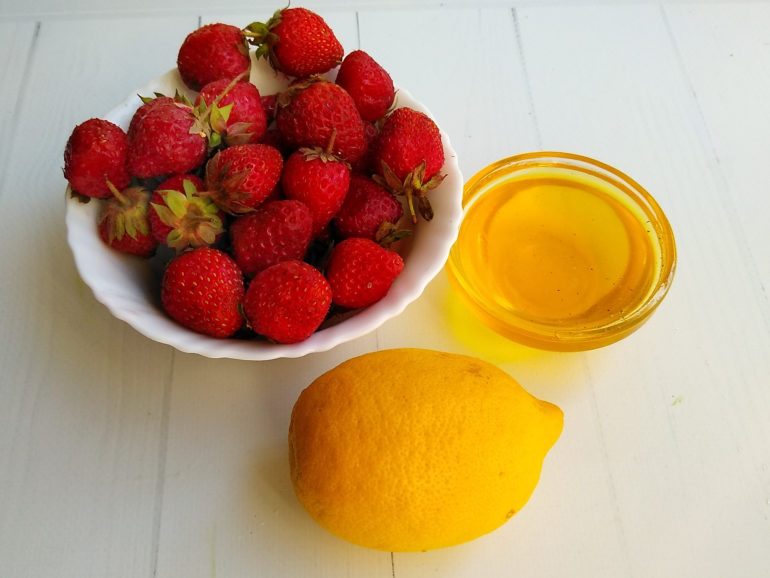 How to cook:
1. Scald the lemon, cut into circles. Cut each circle into 4 parts, remove the bones if necessary.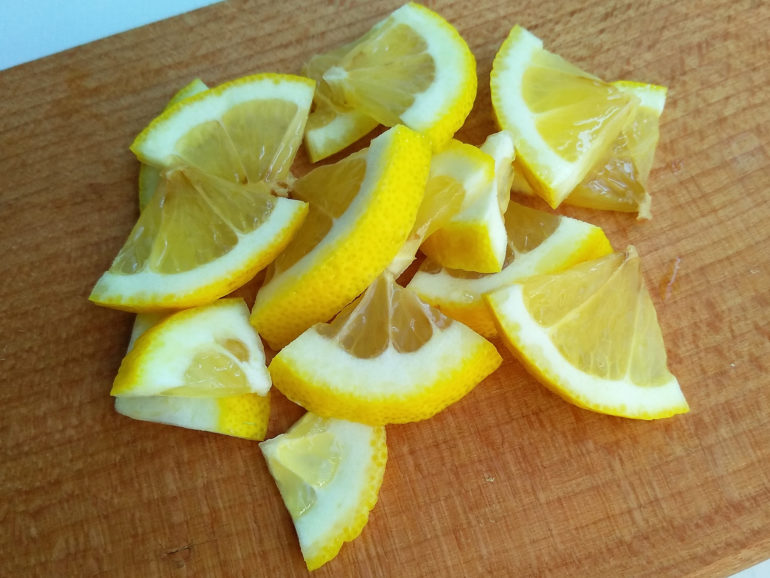 2. Rinse the strawberries in running water, carefully remove the sepals and put them on the bottom of a sterilized jar.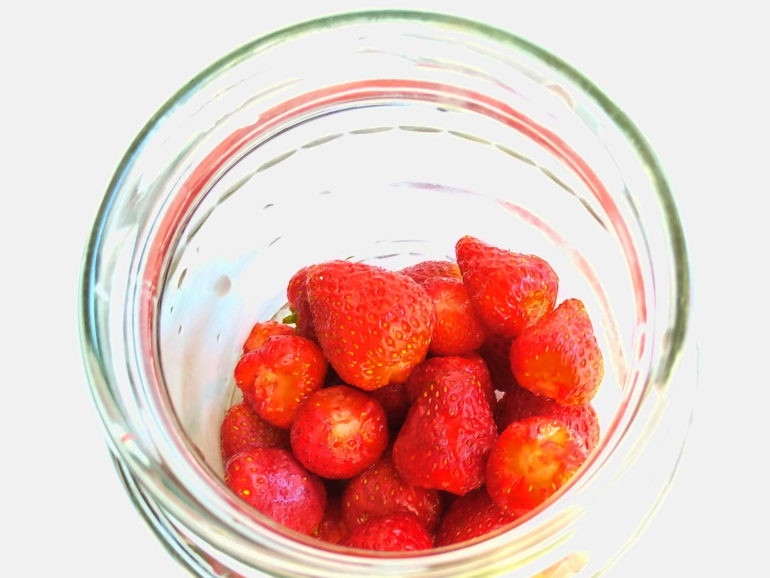 3. Put the prepared lemon on top of the jar.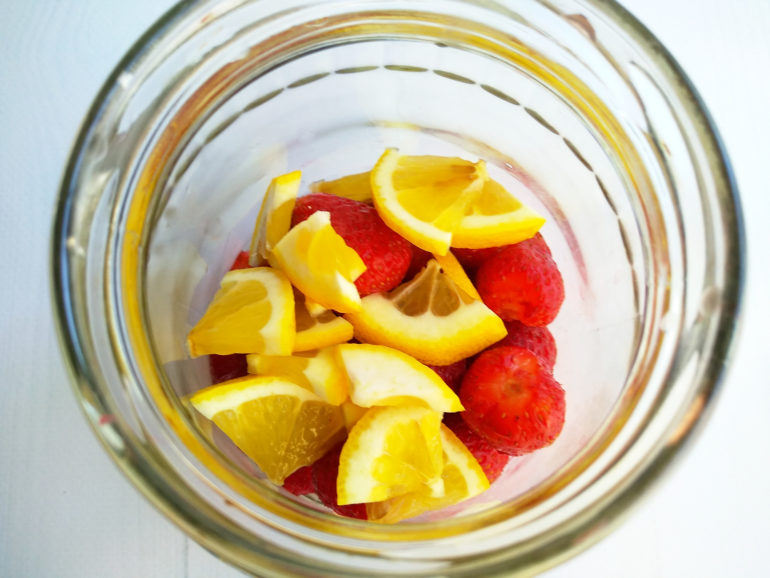 4. Spread honey.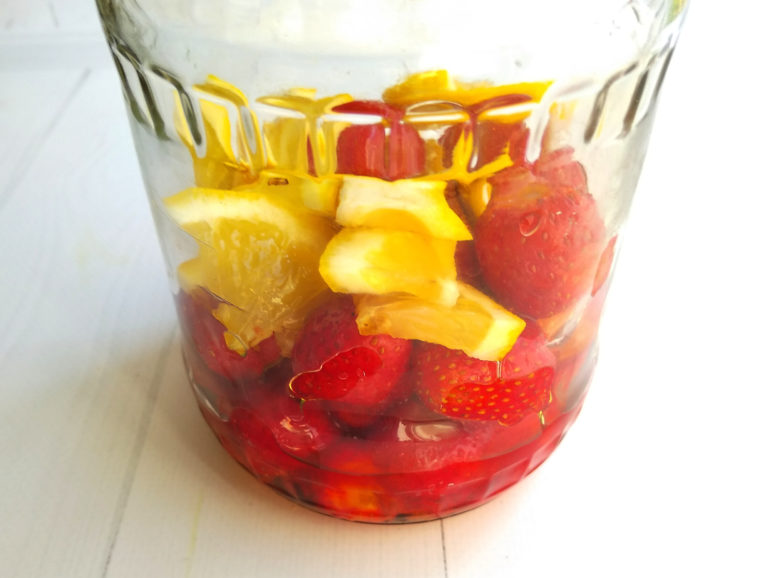 5. Fill the jar to the top with boiling water.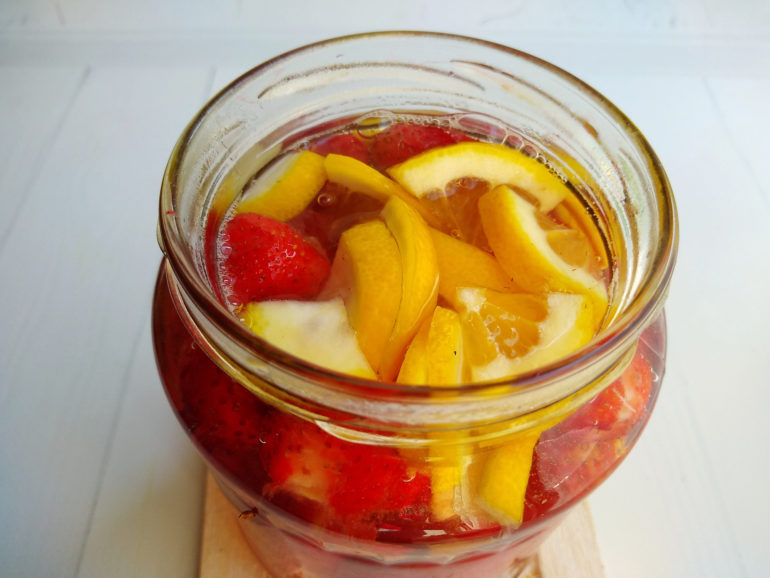 6. Do not tightly cover the jar with a scalded lid and wrap the workpiece in a towel and leave for an hour and a half.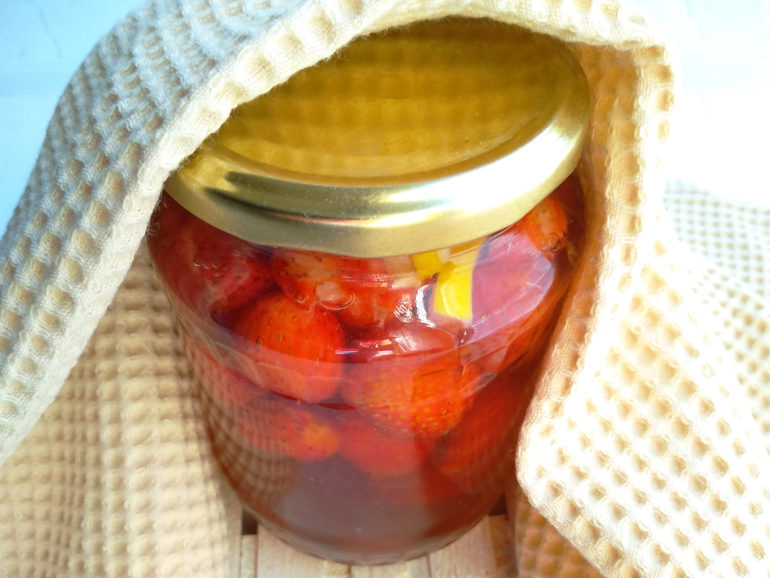 7. Drain the syrup using a special lid with holes and boil it again.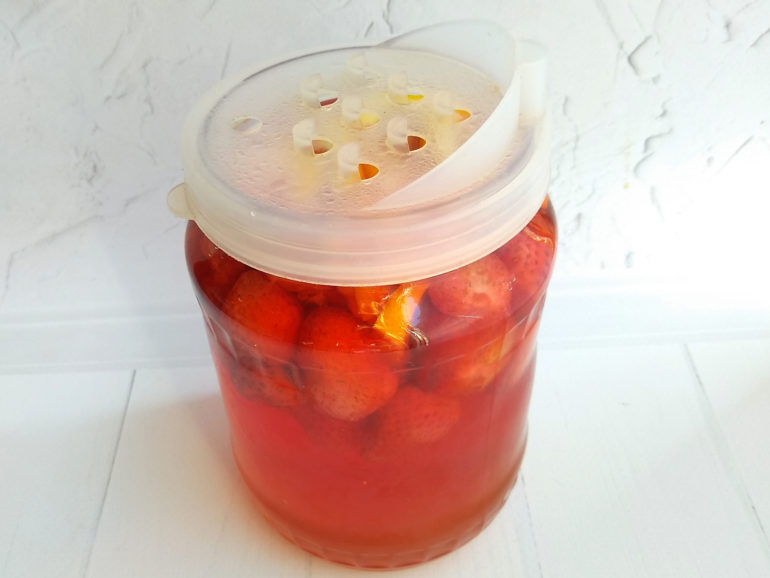 8. Pour the preparation with hot syrup, tightly close the jar and place it on the lid, cover with a blanket and leave for 12 hours.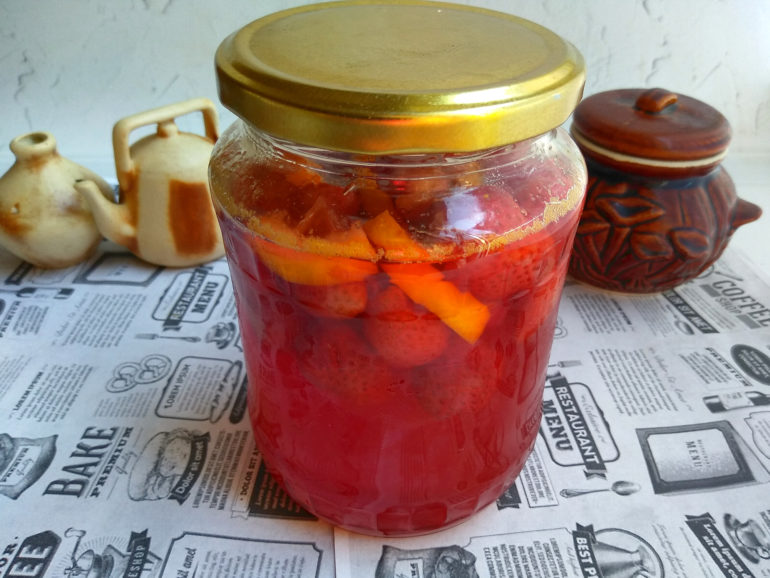 The cooled jar is rearranged in a cabinet for storage. Compote has a sweet and sour taste with a bright strawberry aroma and a slight citrus smell.
Strawberry blanks should be stored in a dark place. Shelf life 3 years.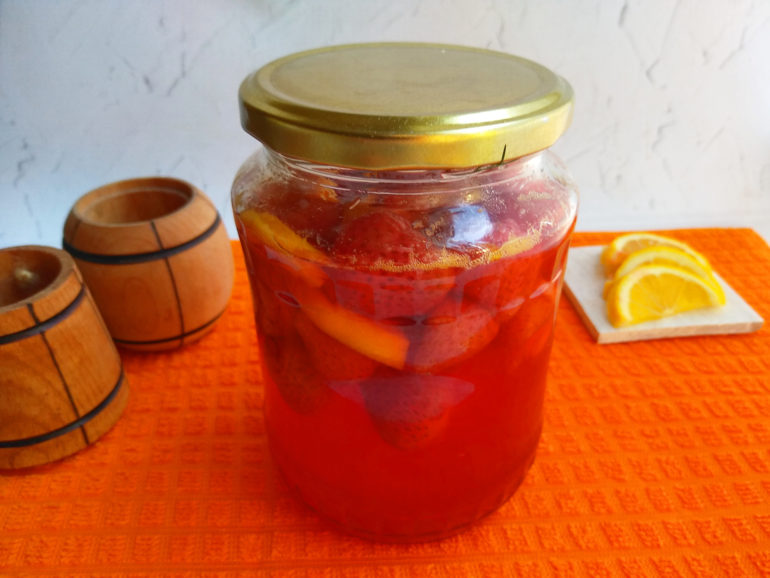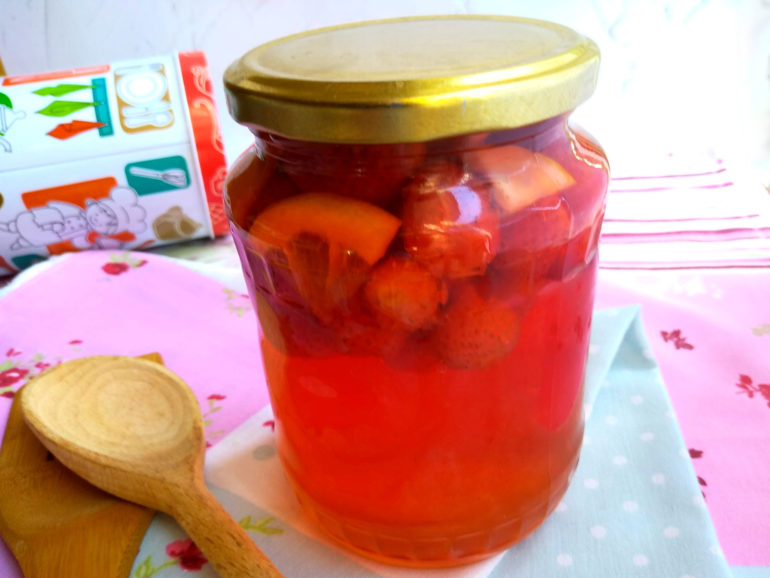 Enjoy your meal!