Many of us very often buy zucchini caviar in the store, but there is not always confidence in the safety of the purchased product. Cook zucchini caviar like in a store for the winter and please your loved ones with delicious homemade preparations. The recipe is quite simple, but takes a lot of time.
Ingredients:
Zucchini – 2.2 kg.
Onion – 400 g.
Carrots – 400 g.
Tomato paste – 140 g.
Sunflower oil – 150 g.
Salt – to taste.
Ground black pepper – to taste.
Table vinegar – to taste.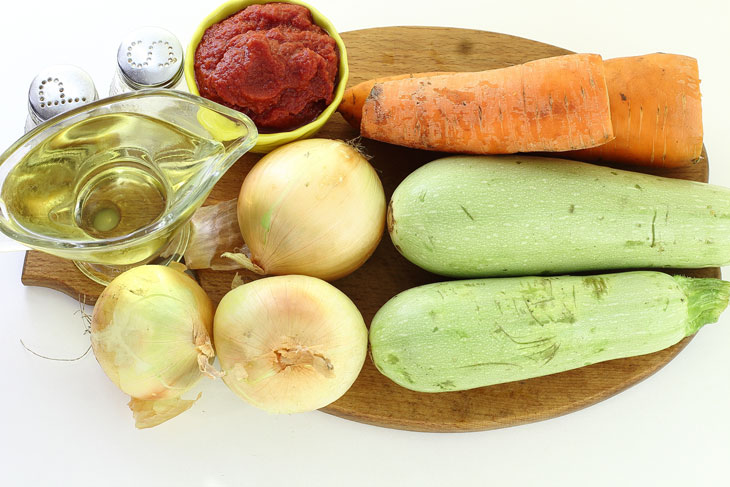 How to cook:
1. Peel carrots and onions and rinse with cold water. Grate the carrot on a coarse grater, cut the onion into random small pieces. Heat some of the oil in a deep frying pan. Sauté the vegetables for 5-8 minutes over moderate heat, stirring with a spatula.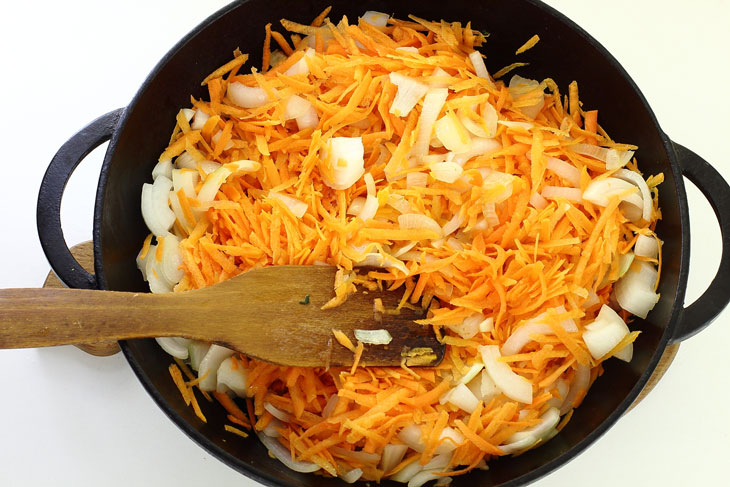 2. For the preparation of caviar, zucchini of any variety, both young and more mature, are perfect. In the latter option, you need to remove the seeds and thick skin. Rinse the zucchini, cut off the tails, cut into cubes. Pour vegetable oil into the pan. Fry the zucchini cubes until golden brown over high heat.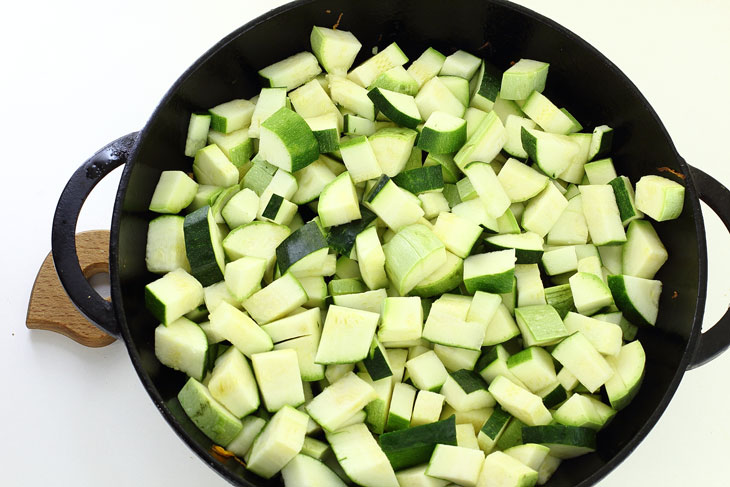 3. To stew vegetables, use a thick-walled saucepan or slow cooker. Combine the fried zucchini, onion with carrots, tomato paste, salt and ground pepper. Mix well. Cover and simmer for 40-50 minutes over low heat.
4. Pour in table vinegar. Mix and taste. If any spices are missing, add at your discretion. Simmer another 2-3 minutes.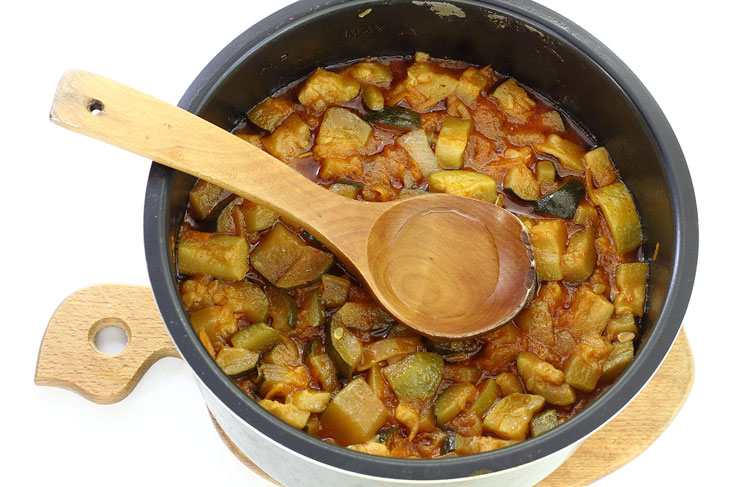 5. Grind with an immersion blender.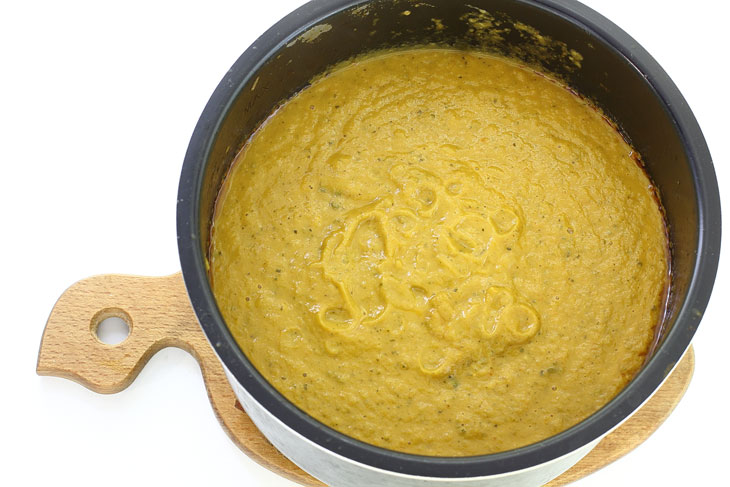 6. Rinse jars with lids beforehand. Sterilize them. Pack the finished hot caviar almost to the very top. Cover with lids. Set on a baking sheet. Preheat the oven to a temperature of 100-120 degrees. Send jars of caviar to be sterilized for 25-30 minutes.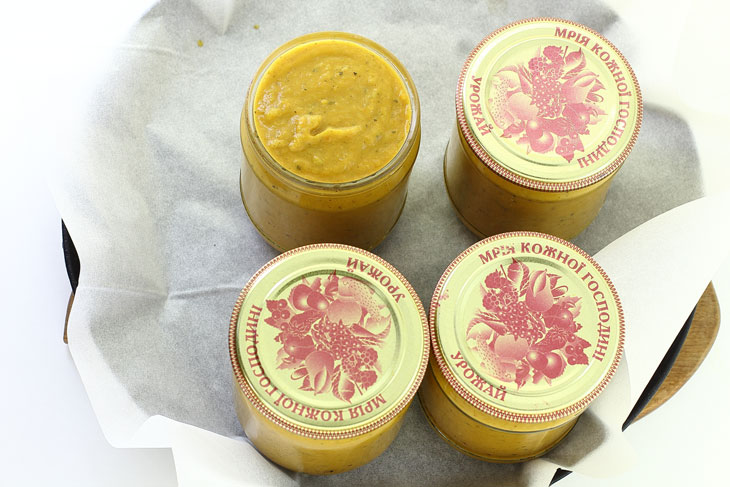 7. Carefully remove from oven and seal tightly. Turn over and wrap in a warm blanket.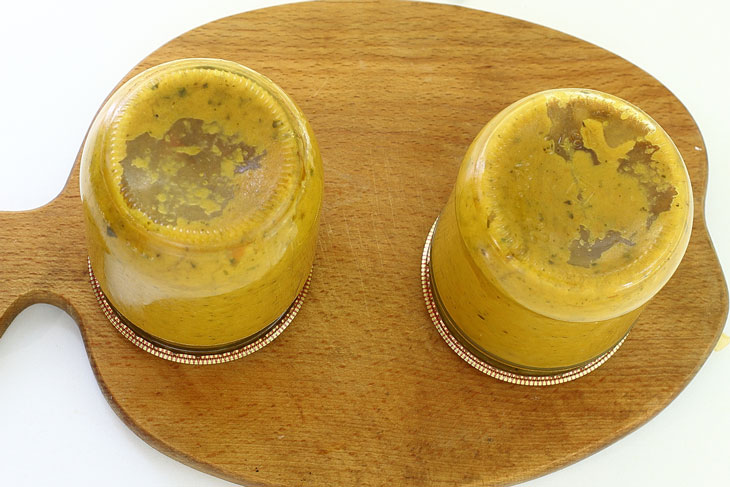 Zucchini caviar, as in a store for the winter, is ready. Store in a pantry or cellar.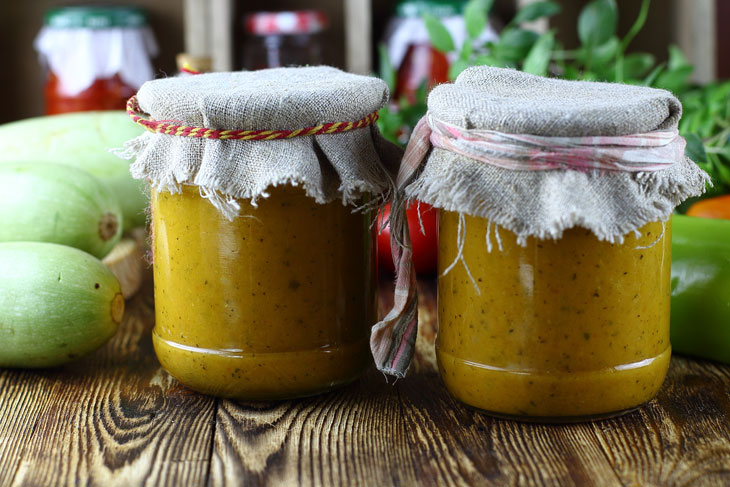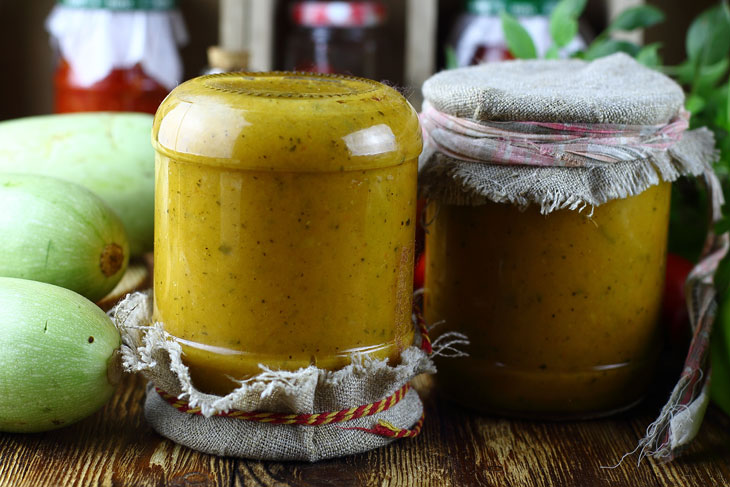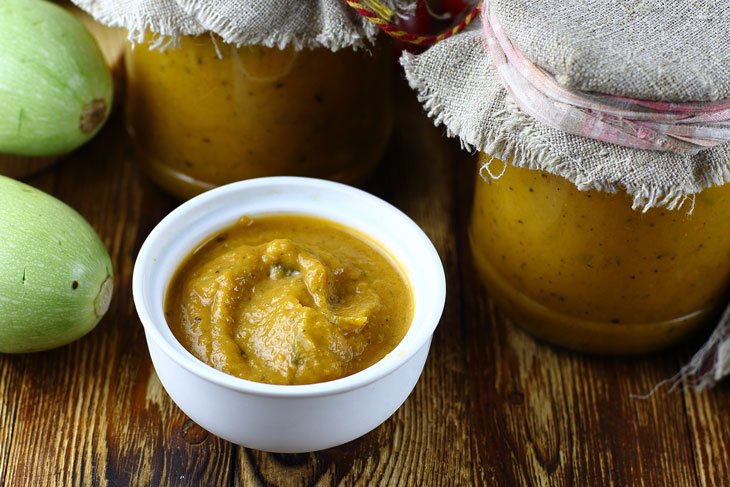 Enjoy your meal!