Bright, interesting and mega-healthy sweetness, created on the basis of viburnum berries, will allow you to enjoy fragrant and healing drinks based on scarlet fruits throughout the winter. This jam is simply an indispensable assistant in the cold season, as a large number of trace elements and vitamins will allow you to maintain your immunity and increase the body's resistance.
Over time, the fruits are saturated with sugar, the mass becomes more homogeneous and is perfectly stored for a long period in the refrigerator or cellar. For this recipe, it is not recommended to use a smaller amount of sweetener, since in this case it acts as a preservative (due to which sweetness can be used in cooking for a long time).
For harvesting, it is recommended to choose ripe, large and juicy viburnum branches, without damage and insects. Be sure to dry the fruit thoroughly, as moisture can cause bacteria to enter the jar and ferment the product.
Ingredients:
Kalina – 500 g.
Granulated sugar – 700 g.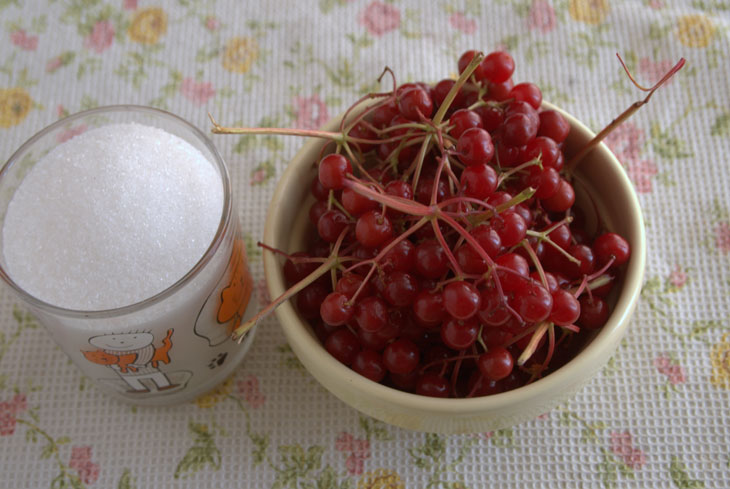 How to cook:
1. We thoroughly wash the bunches of scarlet berries under cold running water, put them on a sieve and leave the raw materials for at least 60-90 minutes. This is necessary to remove excess moisture from the berries, which will allow us to create high-quality jam. We separate each fruit from the twig, repeat the process with all the bunches.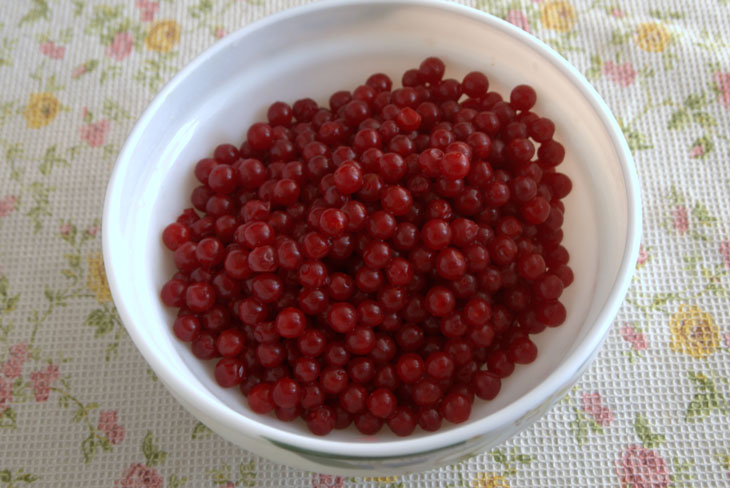 2. We prepare suitable containers. We try to harvest viburnum in small containers. We thoroughly rinse and dry the container in any way convenient for ourselves. Pour a few tablespoons of sweetener into the bottom of the jar.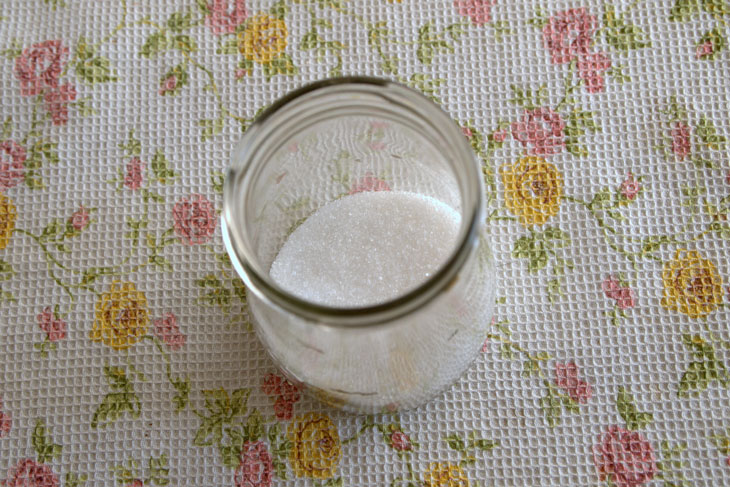 3. Add viburnum berries. Their layer should be slightly (15-20%) less than the sweetener layer.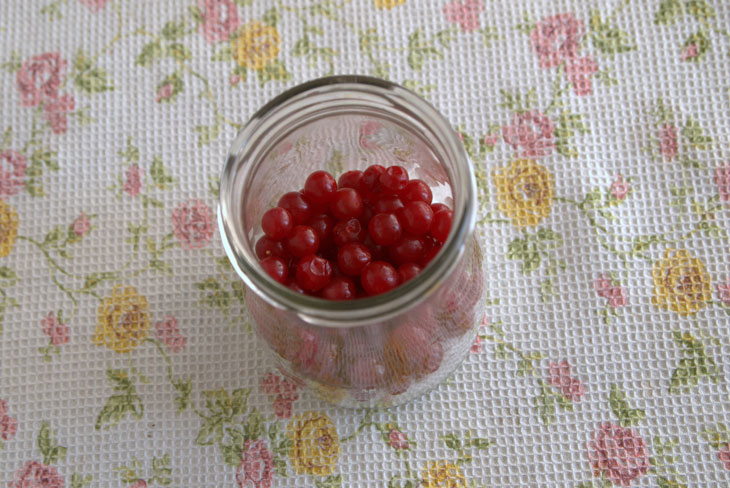 4. We repeat the procedure until the raw material fills the entire container. Remember: the last layer must be necessarily their granulated sugar. We seal the container with a lid.
We store striped viburnum jam in a cold place.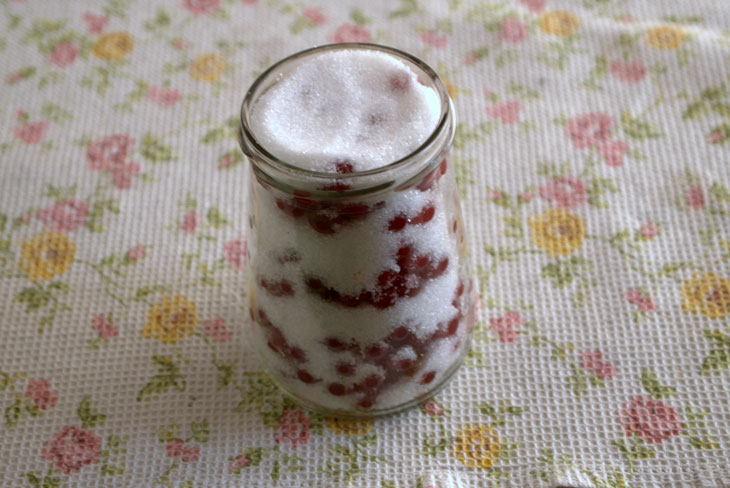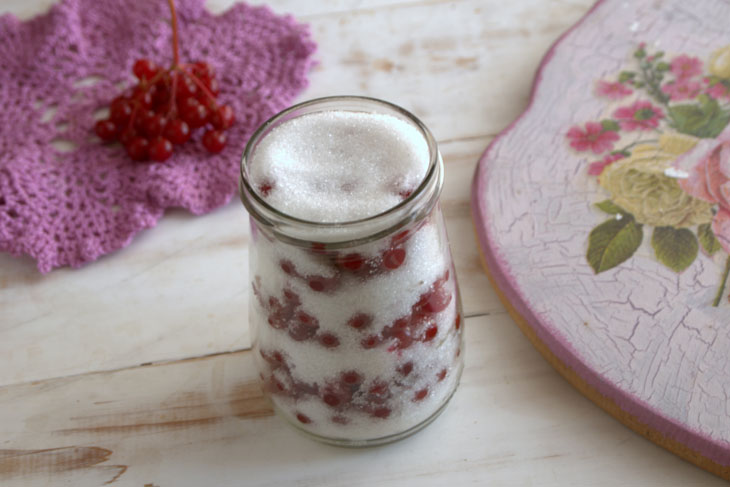 Enjoy your meal!