Cook healthy and tasty stuffed peppers with meat and rice in the oven – this dish can be safely served on a festive table or a family dinner.
In the oven, vegetables and meat fillings are perfectly baked and juicy. What is good to cook in the oven – that you can set a timer and do other things. While the oven is baking, you will have time to put everything in order. It remains only to set the table and serve festive dishes to the table. Nothing will burn in the oven and it will turn out fragrant. For the recipe you will need a sweet bell pepper of any color. For the filling, take meat, rice and some vegetables. Bake the dish in tomato sauce.
Ingredients:
Bulgarian pepper (sweet) – 400-500 g.
Pork – 300-350 g.
Rice round – 70 g.
Carrots – 50 g.
Onion – 40 g.
Vegetable oil – 40 g.
Tomato paste – 2 tbsp. l.
Water – 1.5 tbsp.
Salt, black pepper – to taste.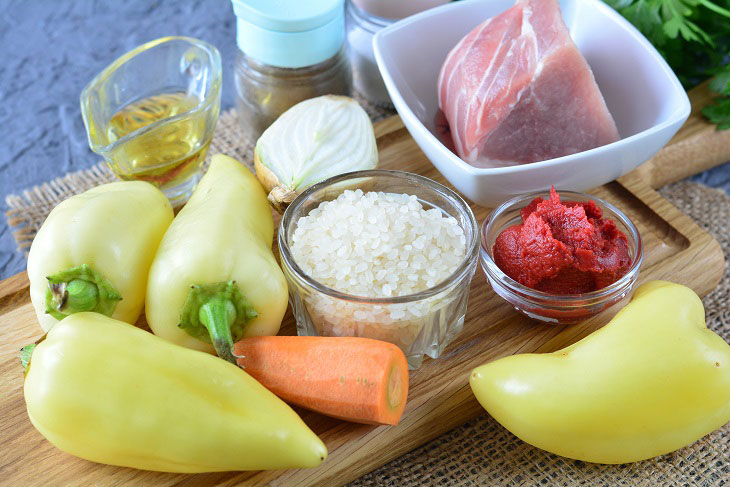 How to cook:
1. First of all, put the rice on to boil. Round rice is ideal for the recipe – it will hold the filling together well. Rinse the rice and pour into boiling salted water, cook the cereal for 15 minutes, then drain the water. Cool the rice.
If you cook the rice in advance, then the dish cooks a little faster.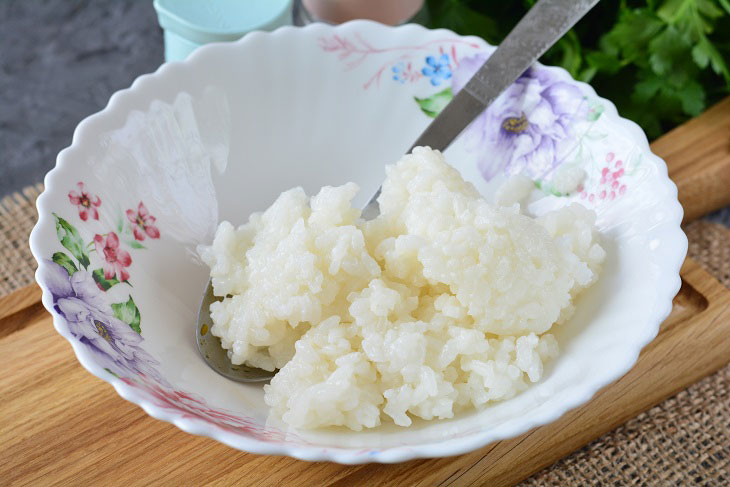 2. You will also need vegetables for the filling. Grate the carrots, and chop the onion into cubes. Sauté onions and carrots in a frying pan for 2-3 minutes, pour in a little oil. Cool the roasted vegetables.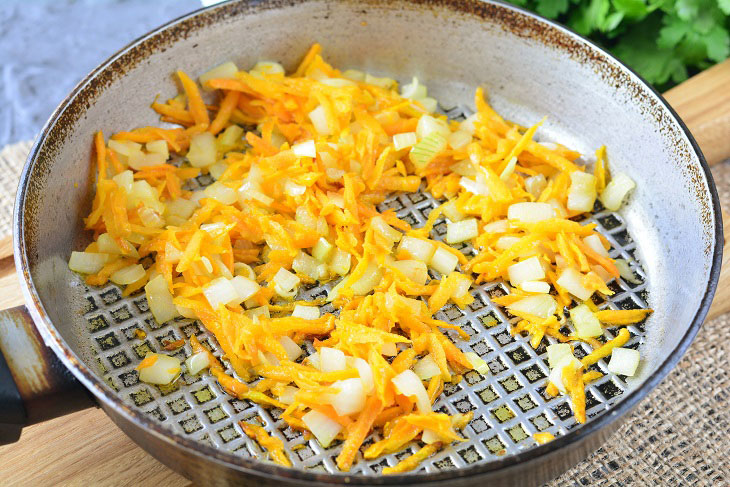 3. Cut the pork into medium pieces and twist into minced meat using a meat grinder. Add cooked rice to the minced meat.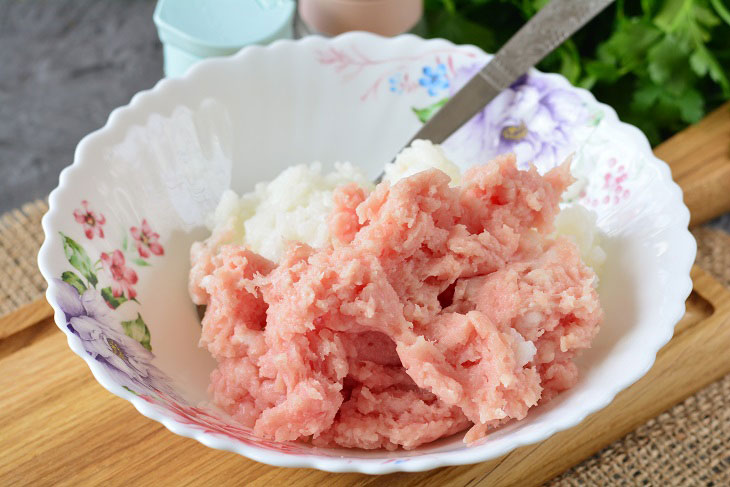 4. Cut the pork into medium pieces and twist into minced meat using a meat grinder. Add cooked rice to the minced meat.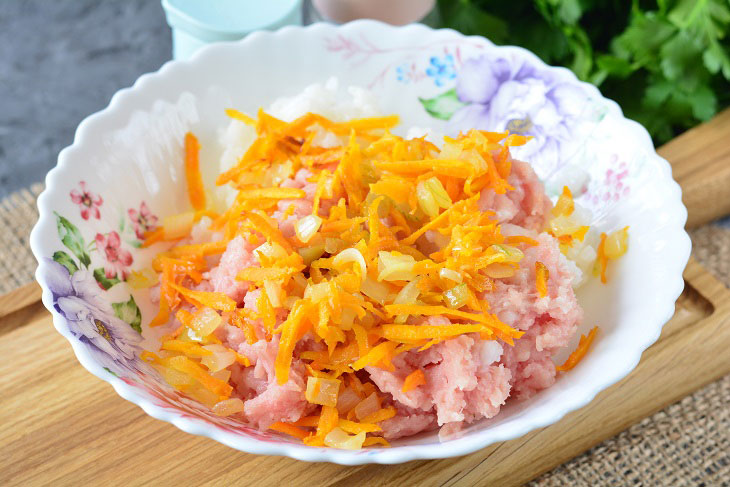 5. Mix the filling well, add salt and black pepper to taste.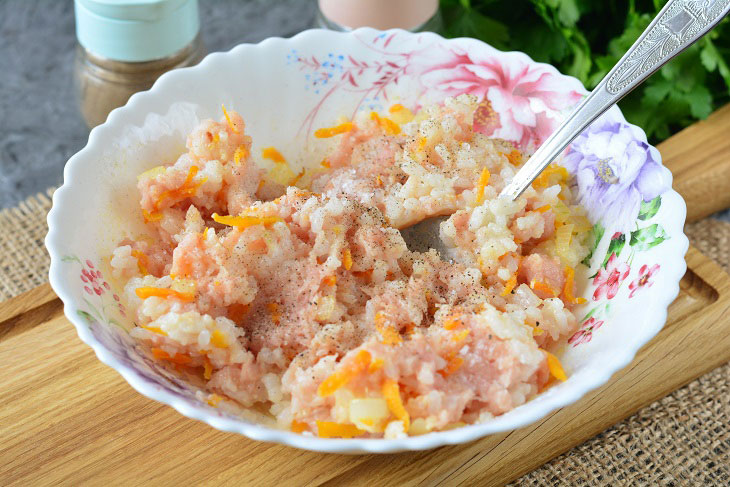 6. Remove the stems and seeds from the bell pepper, carefully cutting out the inside. Pepper should remain whole. Stuff the bell peppers with meat stuffing with rice and put it in a baking dish. Grease the mold lightly with oil.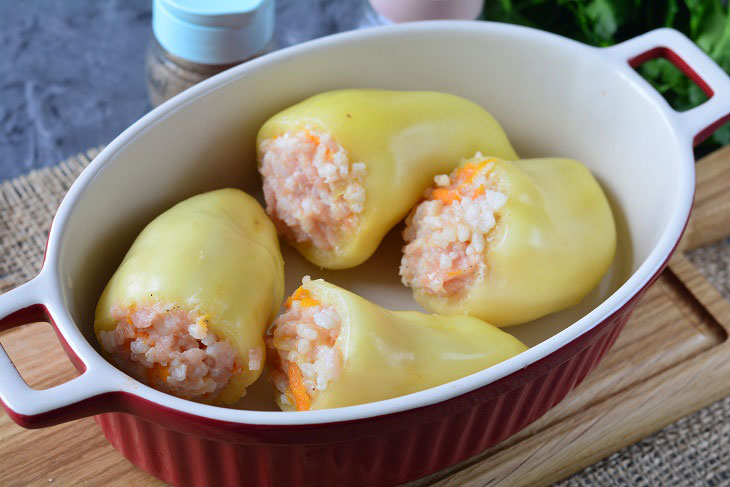 7. Tomato paste must be diluted with water, you can salt and pepper the sauce to taste. Pour the pepper with tomato sauce and put the mold in the oven to bake.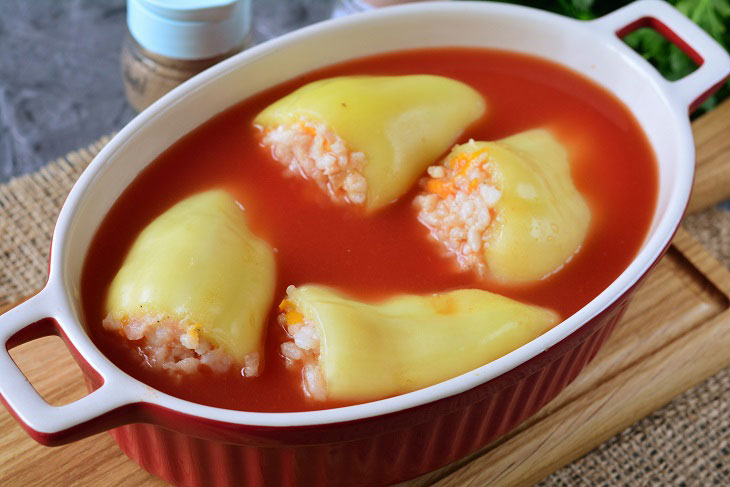 8. Bake the dish for about 40-45 minutes until minced meat is ready. If necessary, you can cover the form with foil.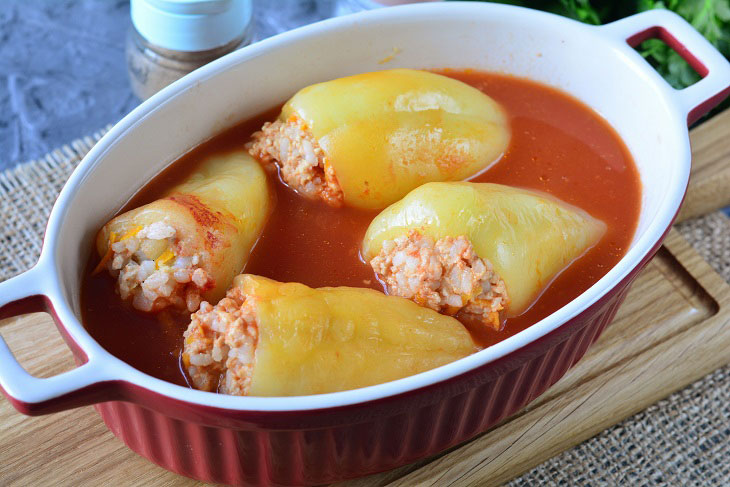 Serve hot this beauty to the table. It will be very filling and delicious! If you love the combination of vegetables and meat in tomato sauce, then take note of the recipe.
Garnish the dish with fresh herbs.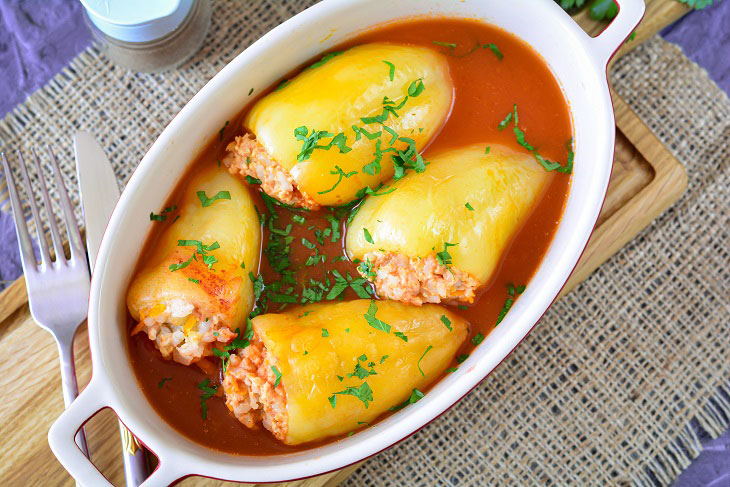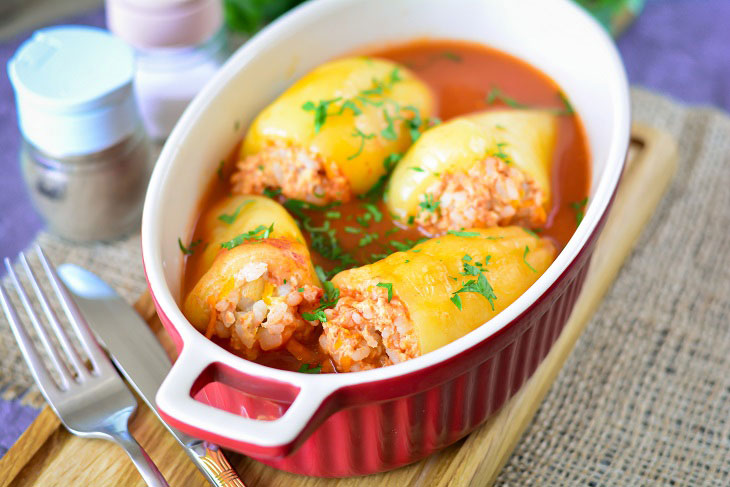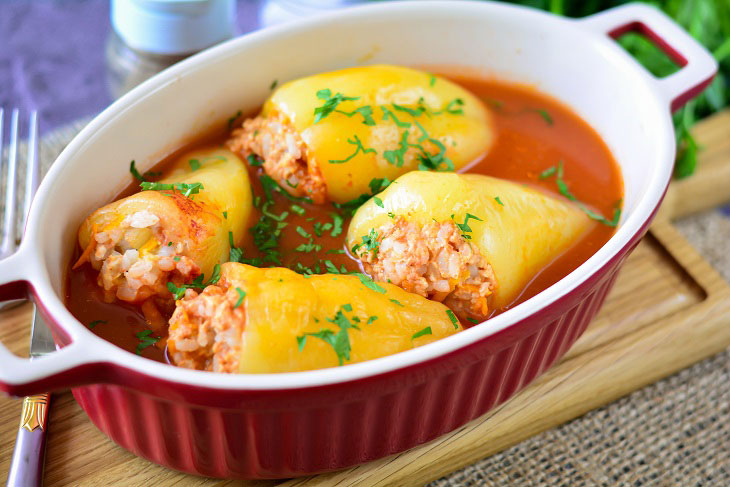 Bon appetit!