Simple and quick baking for tea without working with flour should be of interest to young, as well as very busy housewives. Since from the finished dough you can bake various tasty and fragrant products for half an hour, with and without fillings. In addition, such pastries cannot fail.
Ingredients:
Ready puff pastry – 500 g.
Sugar – 2 tbsp. l.
Jam – 2 tbsp. l.
Tea – 2 tbsp. l.
How to cook:
1. A minimum of composite, and as a result, a lot of lush puffs. You can make all sweet puffs like tongues with sugar (without filling). And I made some puffs with strawberry jam from part of the dough for a change.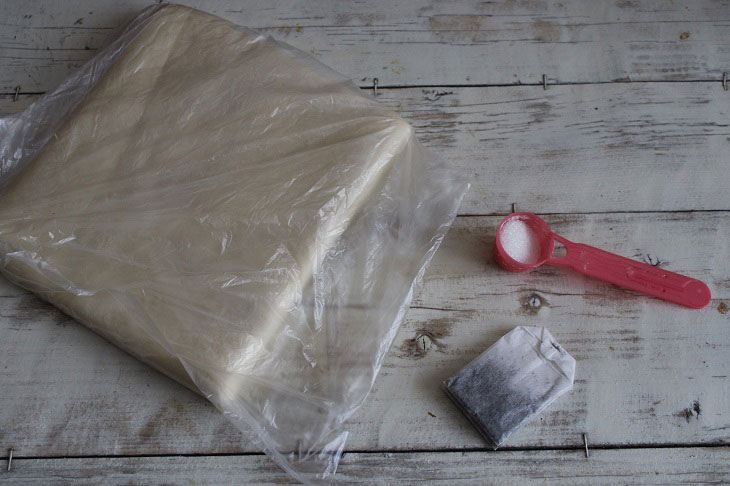 2. There are two layers of puff pastry in the package, we defrost it, you can not wait until it is completely defrosted. Just wait until it softens.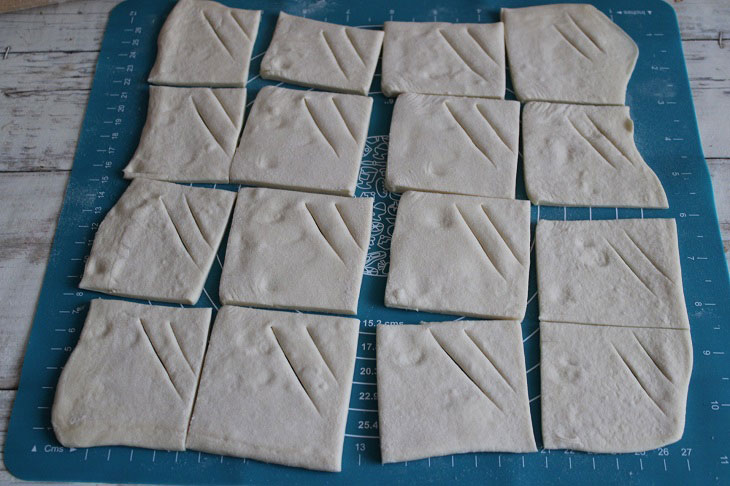 3. Without rolling the layer, cut it into pieces (shape and size at your discretion), I made triangles.
4. Brew strong black tea.
5. We moisten the puff pastry with tea. Sprinkle with sugar.
6. Divide the second part of the dough into squares, put a little jam on one corner, cover with the other side, you can make cuts on it for beauty. In addition, it seems to me that with such holes, puffs rise better. We also sprinkle them with sugar.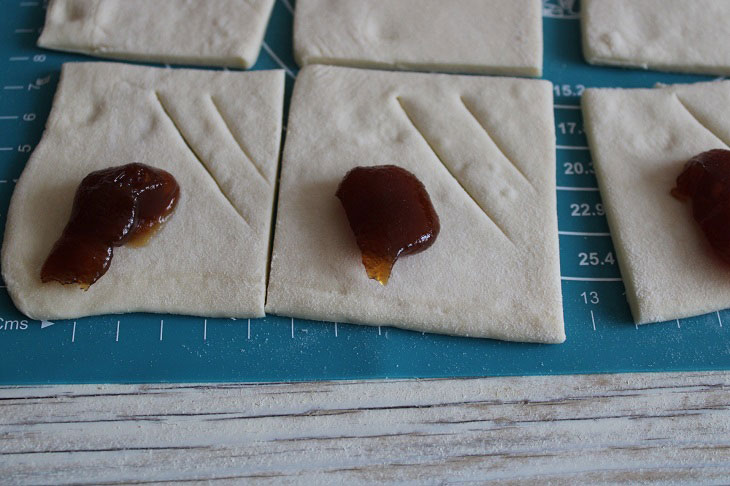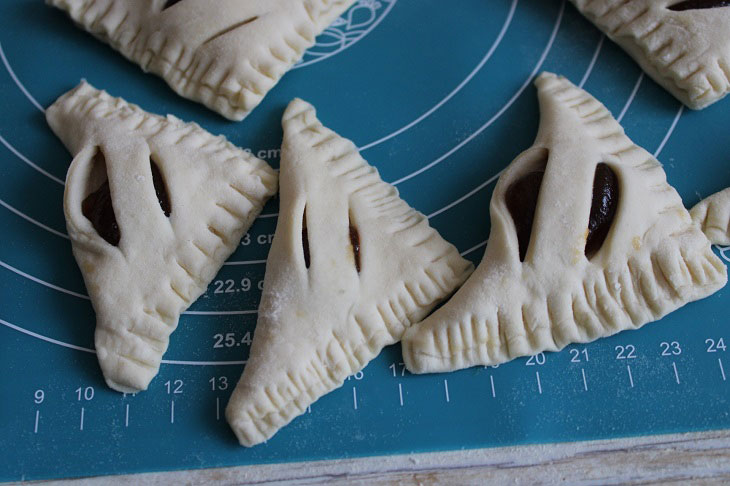 7. Bake on a greased baking sheet in the oven at 180 degrees for about 25 minutes.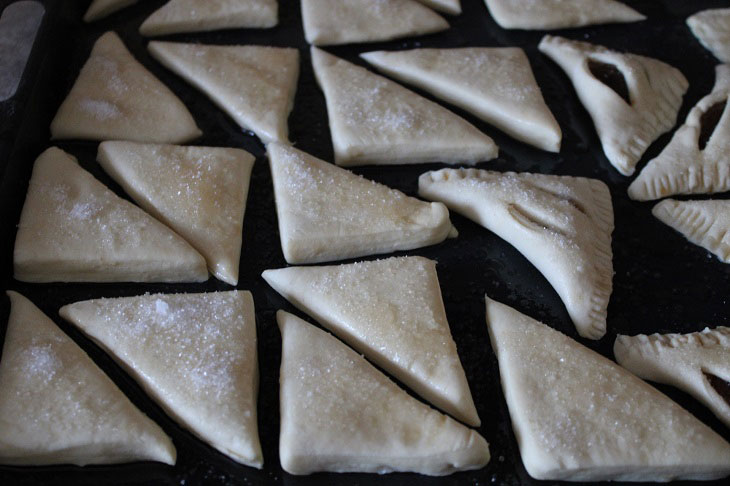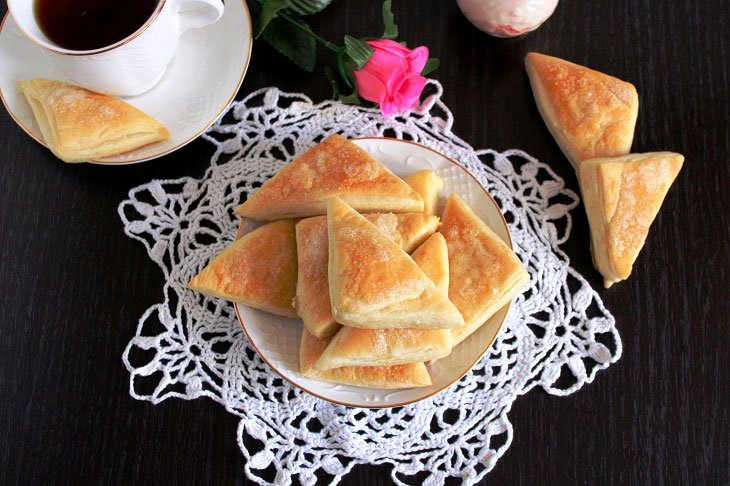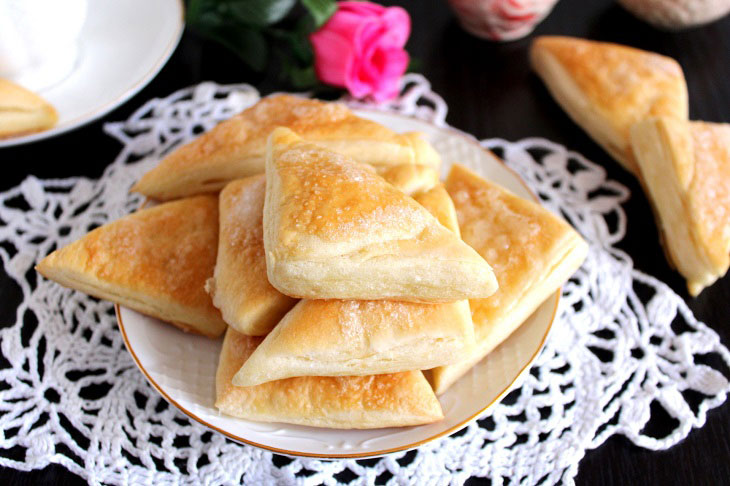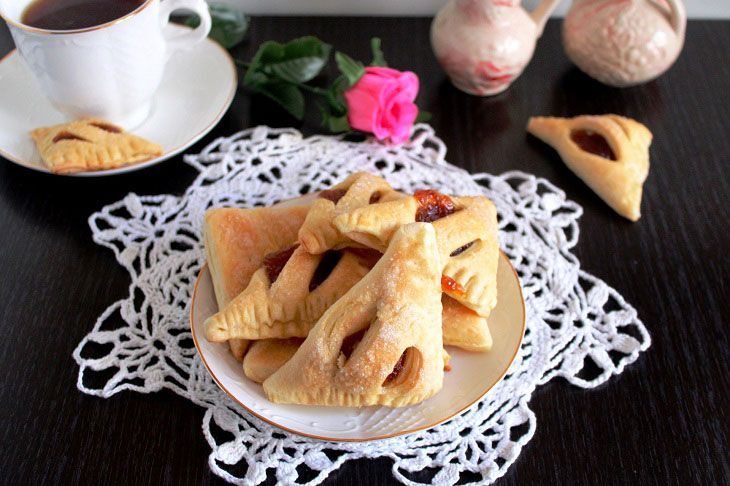 Bon appetit!