Moderately sweet, thick, with a jelly texture, a winter delicacy is obtained through the use of ripe and juicy plums, as well as an interesting product creation technology. Just 15 minutes for heat treatment – and you get an incredibly appetizing and fragrant jam that retains its taste throughout the cold months. Depending on your taste preferences, you can use more or less granulated sugar in the recipe, as well as replace the classic sweetener with a cane product.
To prevent pieces of fruit from burning during heat treatment, use a stewpan with a thick bottom to create a winter dessert. This will allow you to make high-quality and fragrant sweetness.
Such jam retains its shade, aroma and taste as much as possible. This is all thanks to the minimal effect of heat on the plums. It can be served as an independent treat, as well as various desserts based on it.
Ingredients:
Plums (pitted) – 1000 g.
Granulated sugar – 600 g.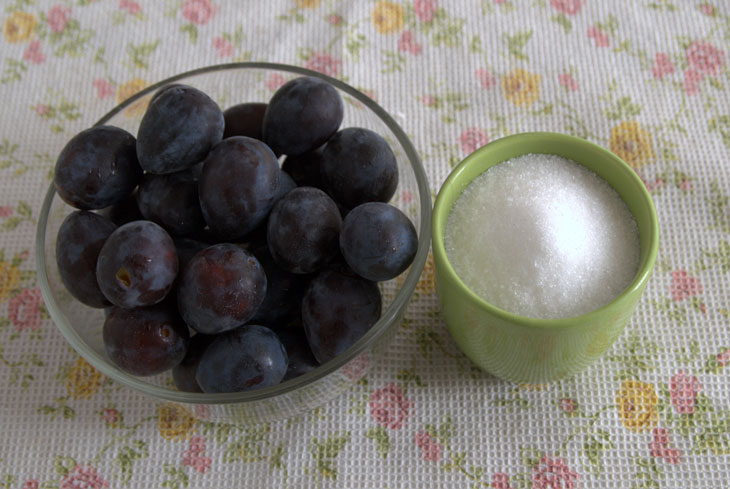 How to cook:
1. We extract a bone from each dark fruit and put the mass in a saucepan. We use only juicy and ripe plums for harvesting. It is she who will give the syrup the necessary jelly texture and make the taste of the dessert appetizing and refined.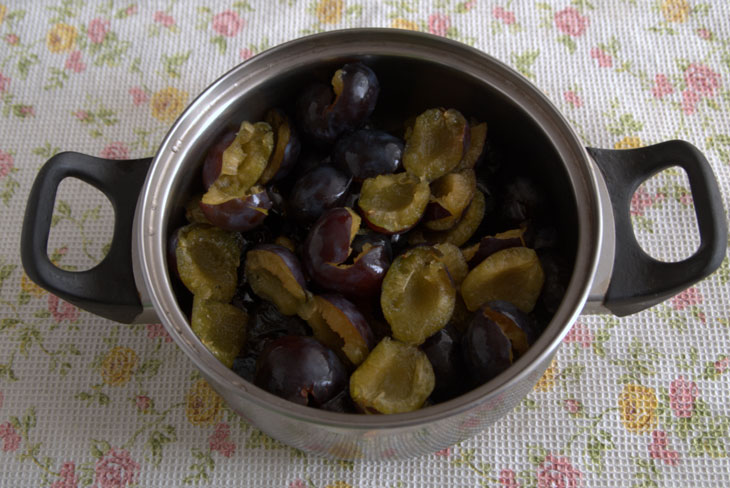 2. We heat the mass until juice begins to stand out from it, it slightly decreases in volume and begins to boil. Simmer the plum for 5-7 minutes (after boiling).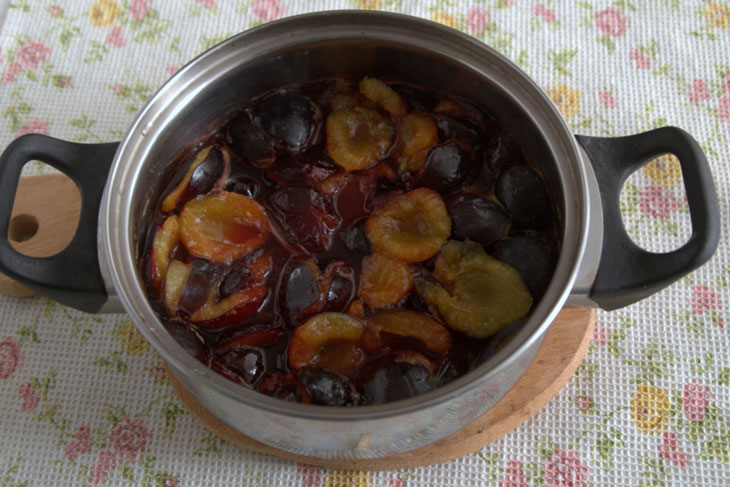 3. Pour the sweetener into the container, adjusting its rate as you wish. The recommended amount of sugar is indicated in the list of ingredients.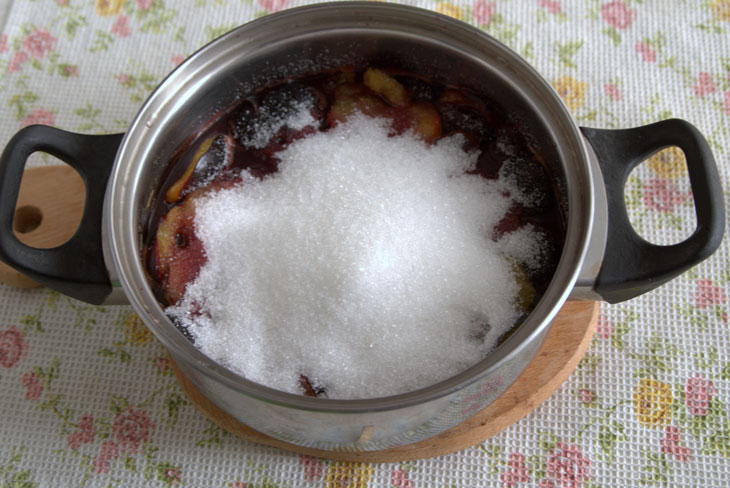 4. Mix the ingredients carefully.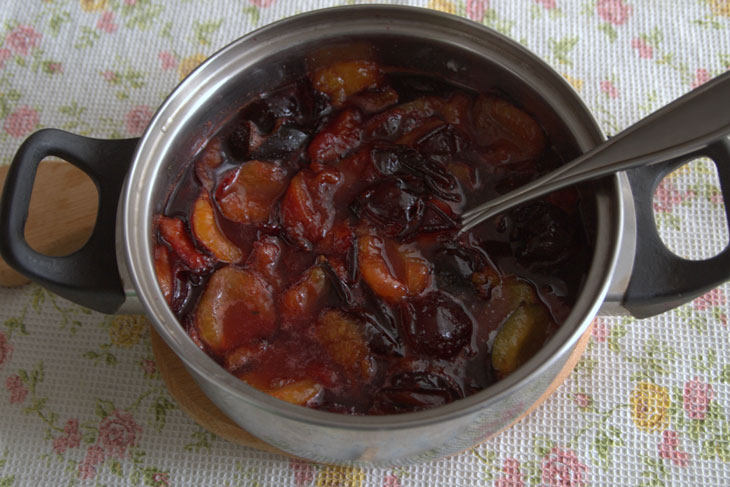 5. Cook Swedish plum jam for another 5-7 minutes. We make sure that the mass warms up evenly.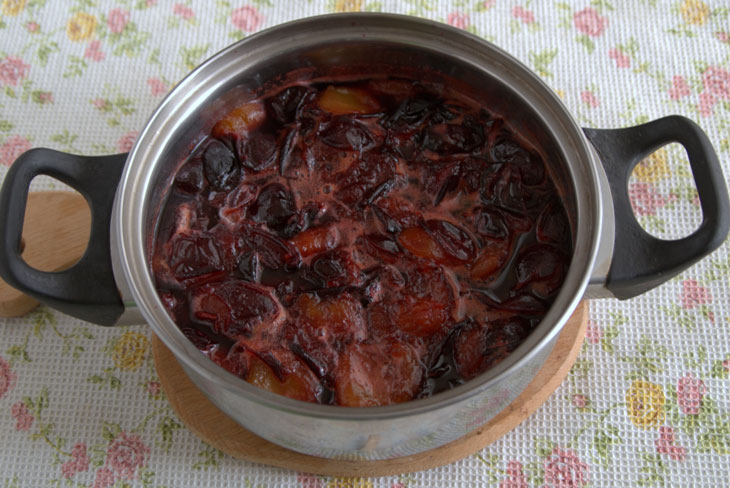 6. Pour the boiling product into the container and twist the lid. We send the plum delicacy for storage in the proper place for this.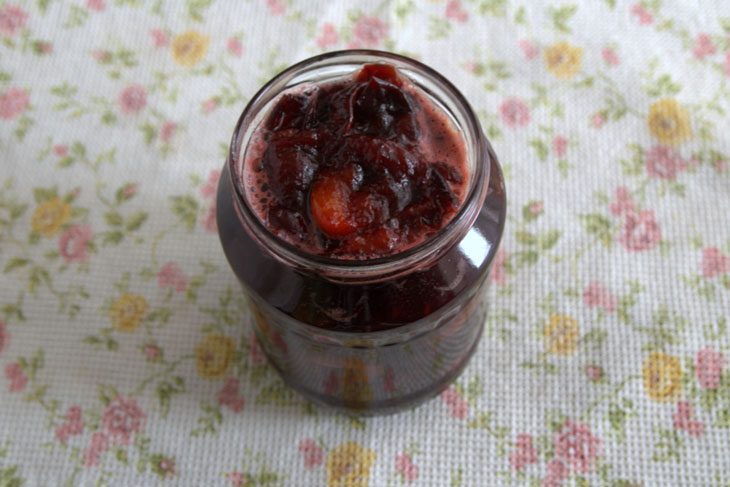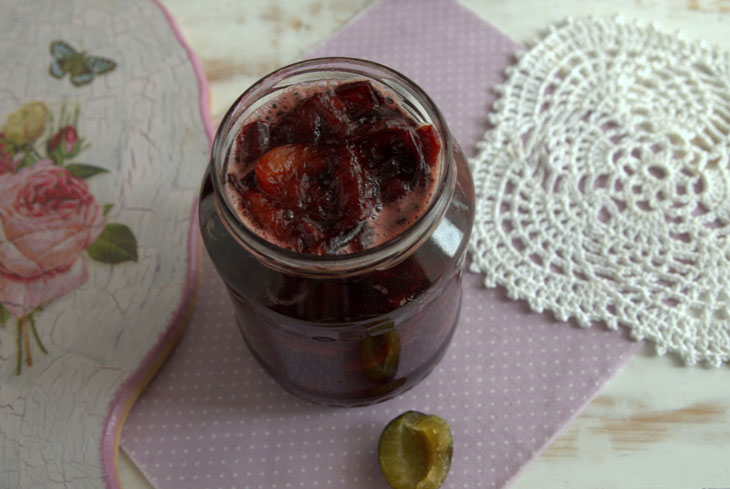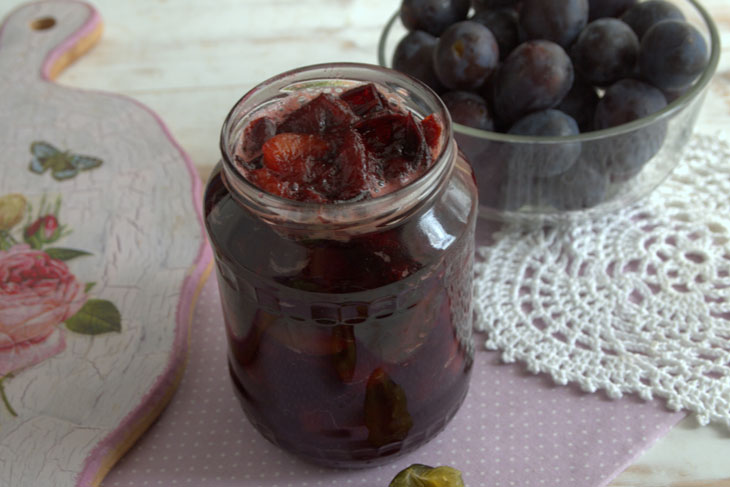 Enjoy your meal!