A classic recipe for lush dumplings on kefir with a sweet cottage cheese filling. They are very tasty, soft and tender, with a pleasant aroma of vanilla. They are prepared simply and quickly, from available products.
The dough for dumplings is kneaded without adding eggs. It is soft due to kefir, and lush is obtained thanks to soda. This dough pairs well with cheese filling. Vareniki are very tasty, try it!
Ingredients:
For test:
Kefir – 250 ml.
Soda – 0.5 tsp
Wheat flour – 350 g + 100 g for dusting.
Salt – 1 pinch.
For filling:
Cottage cheese – 400 g.
Yolk – 1 pc.
Sugar – 2-3 tbsp. l.
Vanillin – on the tip of a knife.
For submission:
Butter – 30 g.
Powdered sugar – to taste.
How to cook:
1. Mix cottage cheese with yolk and granulated sugar, add a little vanillin for flavor. Pound everything until smooth – it is most convenient to use a table fork.
Try to choose cottage cheese for the filling, fatty and not too wet. If the fermented milk product is very dry, then you can add not one yolk, but two.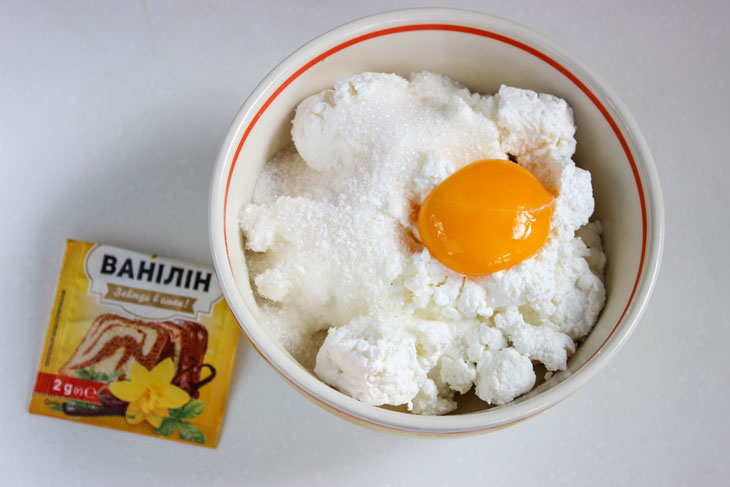 2. Mix the sifted flour with baking soda and salt. Gradually adding kefir, knead the dough. Mix first with a spoon and then with your hands. The dough for dumplings should be dense, but soft, "not clogged" with flour. Depending on the density of kefir, a little more flour may be needed (by 2-3 tablespoons).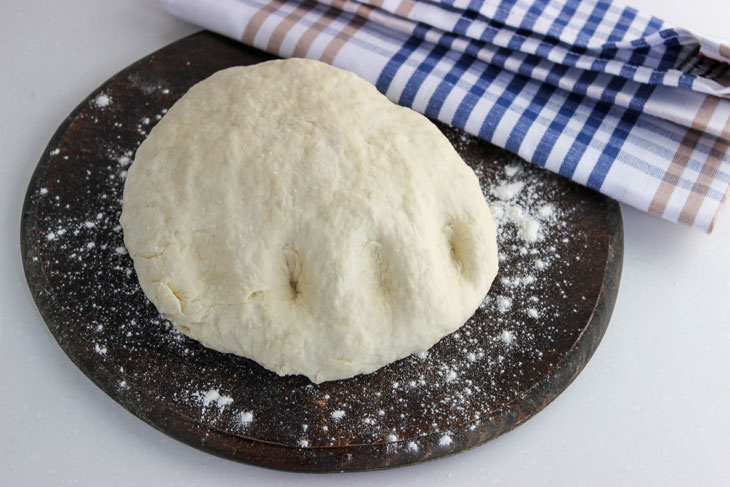 3. Divide the dough into two approximately different parts and roll into long sausages. Cut into pieces-washers.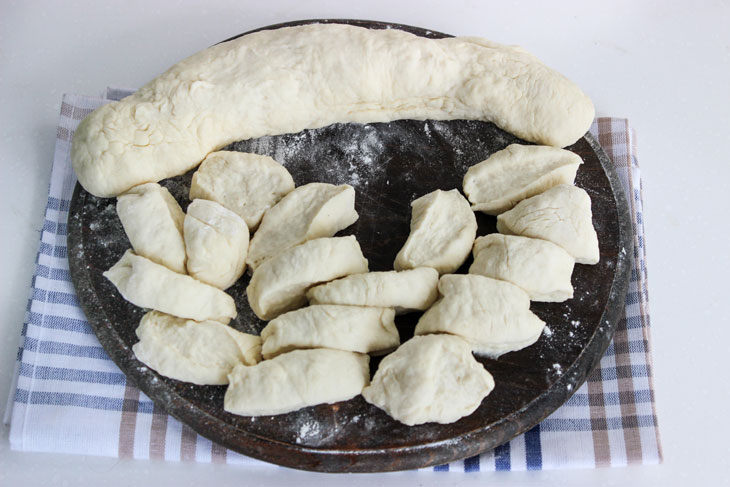 4. Dip each puck in flour, roll into a ball, and then roll out with a rolling pin to make small cakes.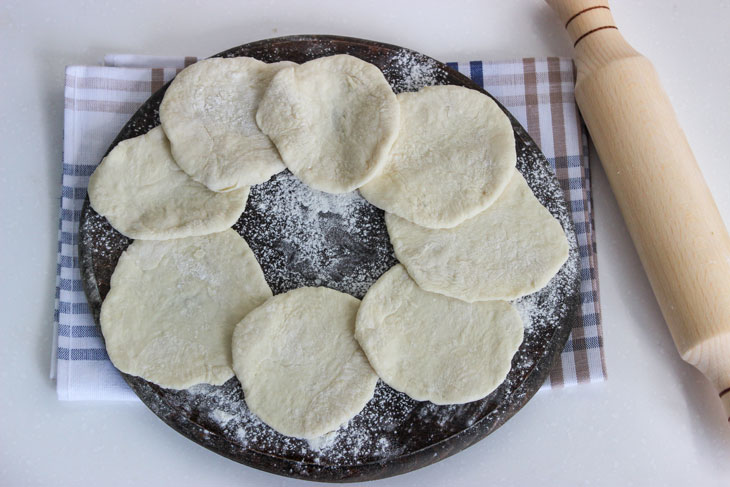 5. Put the curd filling in the center and form dumplings – products in the shape of a crescent.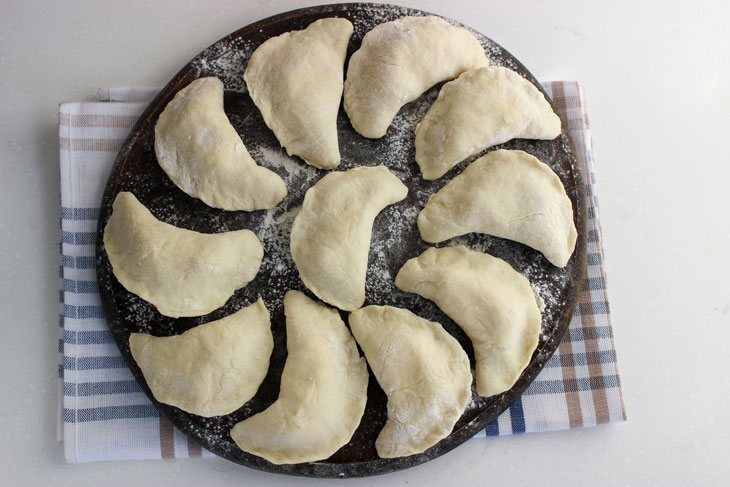 6. Bring water to a boil in a saucepan, lightly salt it and dip dumplings into boiling water – cook in small portions so that they do not stick together. During cooking, the products will grow a little, become more fluffy and soft. Cooking time – about 2 minutes (the filling is already ready, only the dough should be cooked, so do not overcook!).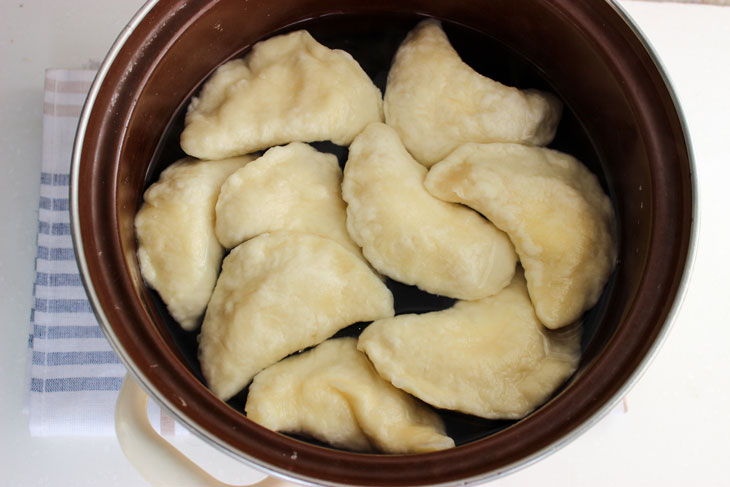 7. Remove the dumplings from the pan with a slotted spoon and immediately brush with butter so that they do not stick together and smell deliciously creamy.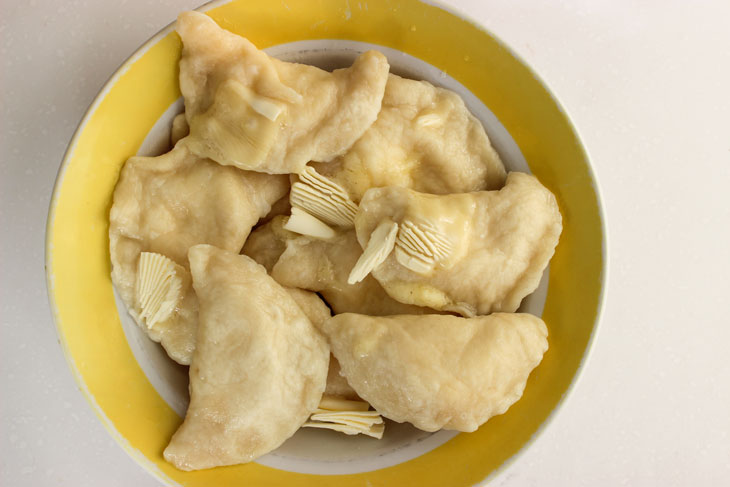 Serve the cheese dumplings warm or cold, sprinkled with powdered sugar on top. If desired, you can add berries, syrup or honey.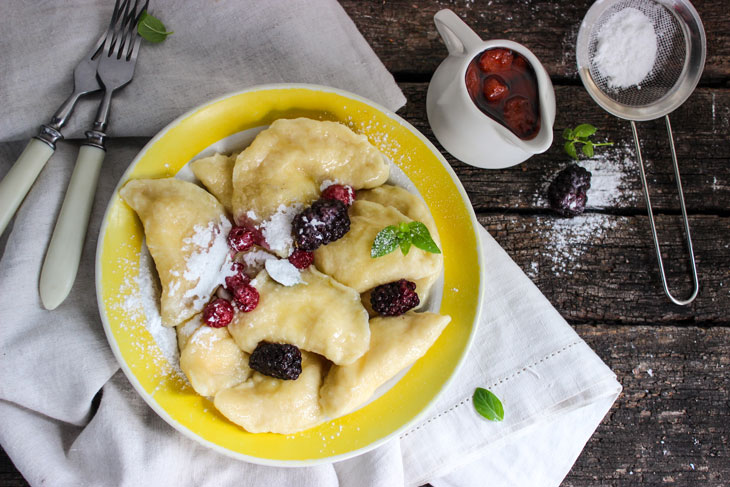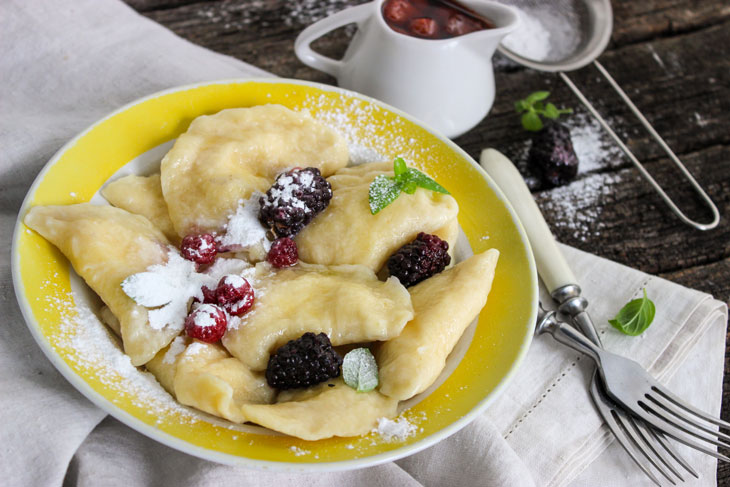 Enjoy your meal!