Swiss Reshti potato is a rather original vegetable dish that can be prepared on any day, even on a normal day, even for a holiday. It turns out it is very tender, tastes different from fried, a bit like mashed potatoes. It is best to serve such ready-made potatoes to the table immediately after cooking. It goes well with any salads or meat dishes. So, for example, you can safely make some cutlets and a salad of fresh cabbage and cucumbers for it. But, this dish can also be an excellent independent snack. If you like herring, then you can serve it with potatoes.
It is advisable to fry the dish in a pan with a non-stick coating. Since the mass is quite tender, it will be most convenient to turn it over to the other side, using another pan for this. Thus, the finished potato will turn out in one layer, which can then simply be cut into portioned pieces, like a cake, and served.
Ingredients:
Potatoes – 350-400 g.
Salt – to taste.
Vegetable oil – 50 ml.
Butter – 50-70 g.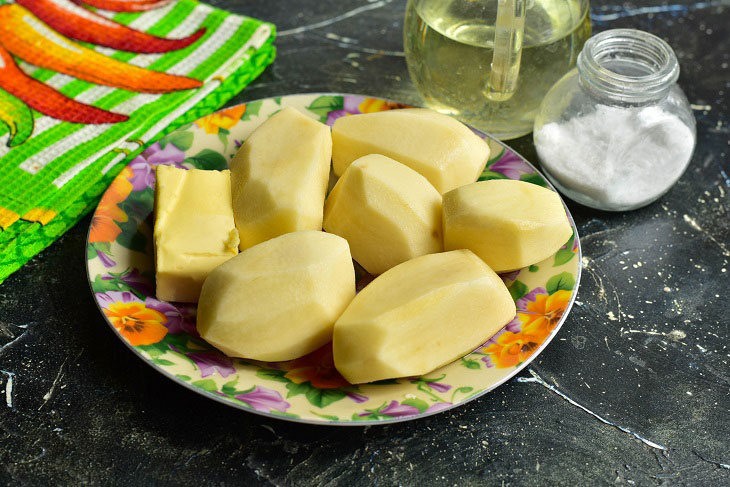 How to cook:
1. So, immediately prepare the necessary ingredients. After that, peel the potatoes and cut them into several pieces. However, if the vegetable is small in size, then this procedure is not necessary. Place the sliced ​​potatoes in a ladle and fill it with filtered water.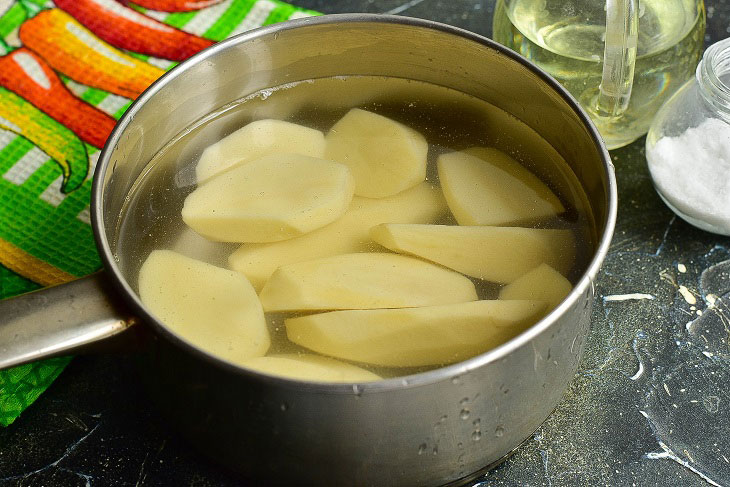 2. Add salt.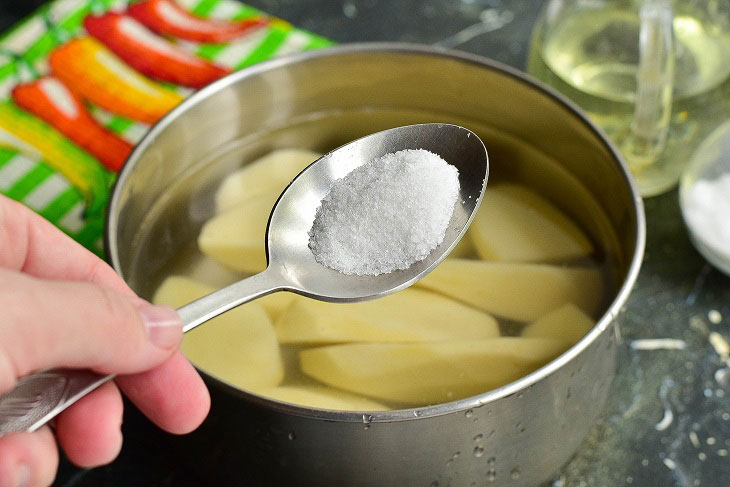 3. Boil the vegetable for 5-7 minutes. After that, very carefully drain all the water. Wait for the vegetables to cool down. Now grate each of them on a coarse grater.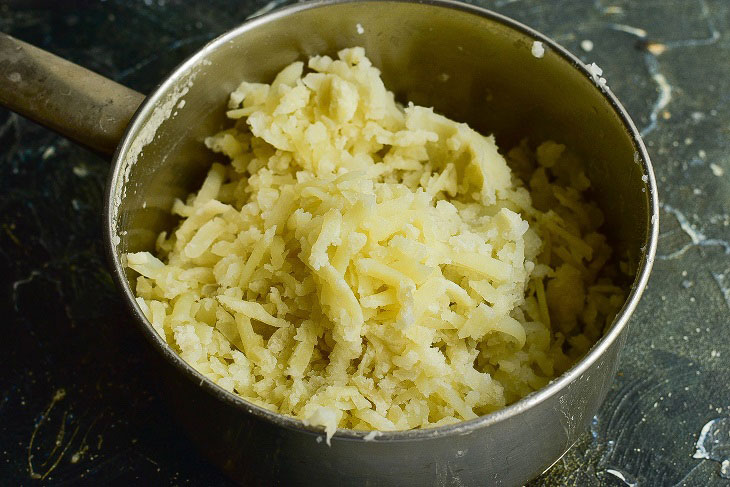 4. Heat vegetable oil in a frying pan. Lay out the grated potato mixture.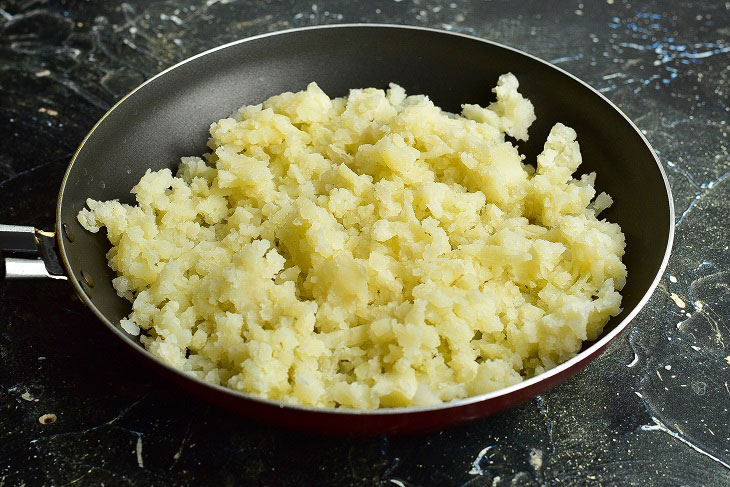 5. Sprinkle the pieces of butter on top immediately.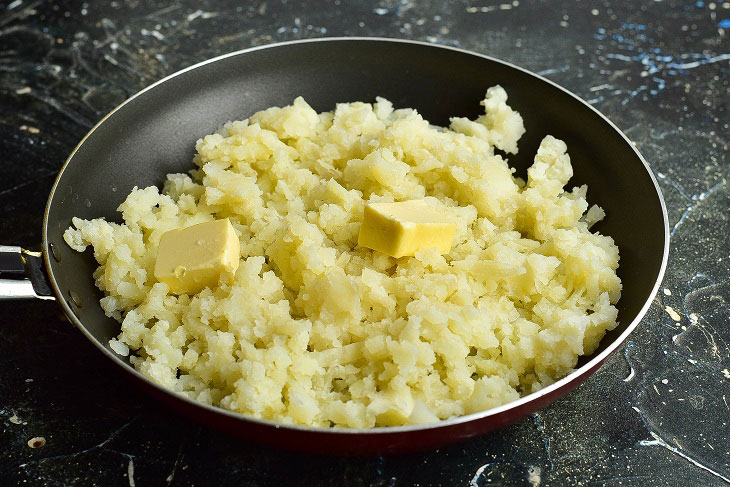 6. Fry the mass over medium heat for about 3 minutes. After that, take another pan, be sure to pour vegetable oil on it. Quickly flip the first pan with the potato tortilla onto the second 1. Roast the potatoes for the same amount of time.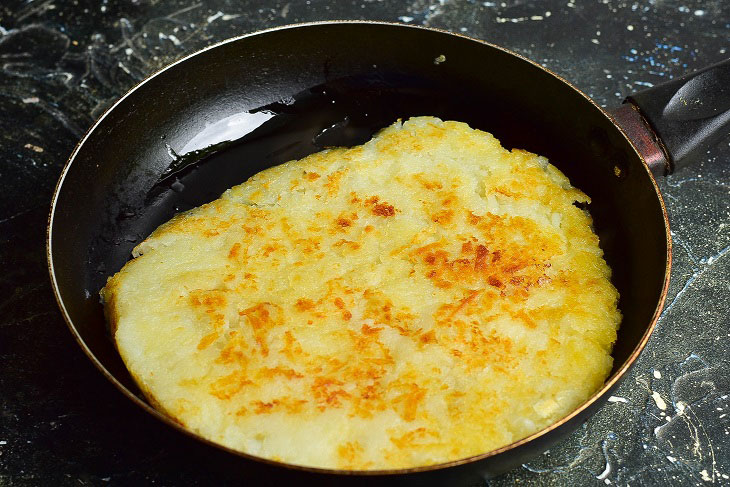 Put the Swiss Reshti potatoes on a plate. If you want, you can put a sprig of any fresh greens on top. You can also grease the dish with sour cream, mayonnaise, ketchup, garlic sauce or any other.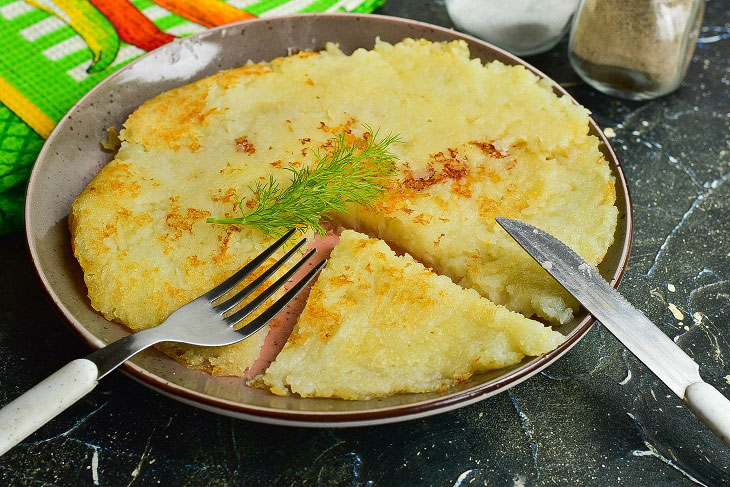 Bon appetit!