Tagliatelle nests with minced meat in sauce is an easy-to-prepare, tasty and satisfying dish. You can choose the sauce of your choice – cheese, tomato, creamy, vegetable – in any case, it will turn out delicious.
There are also no special requirements regarding minced meat – it will be enough to use a fresh and high-quality product, and what kind of meat it is made of is not particularly important. You can make minced meat yourself at home or buy it ready-made, of course, if you are sure of its quality or it was prepared in front of you.
Ingredients:
Tagliatelle nests – 5-6 nests.
Minced meat – 250 g.
Chicken egg – 1 pc.
Tomato sauce – 90 ml.
Onion – 1 piece
Hard cheese – 70 g.
Sour cream – 30 ml.
Salt – 3 pinches.
Spices – 3 pinches.
Water – 250 ml.
Fresh herbs – 3-4 sprigs.
How to cook:
1. Prepare the necessary products in advance.
If minced meat was frozen, it must be thawed at room temperature.
You can use any tomato sauce. Tomato puree or tomato paste will also work.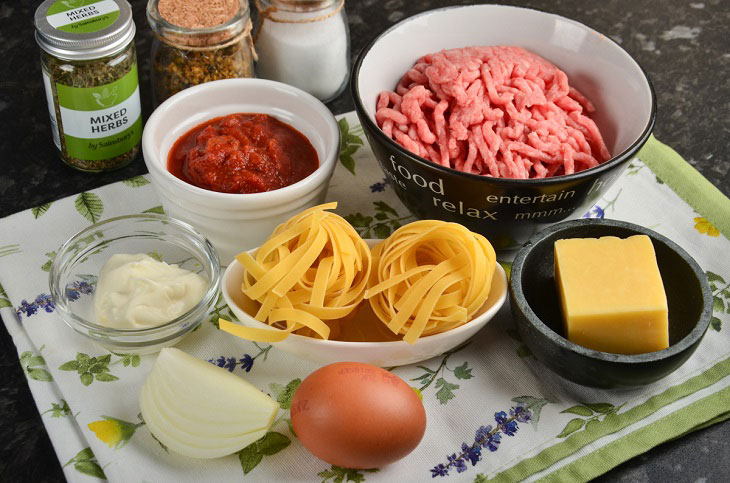 2. Beat a fresh egg into a bowl with minced meat, add salt and spices to taste.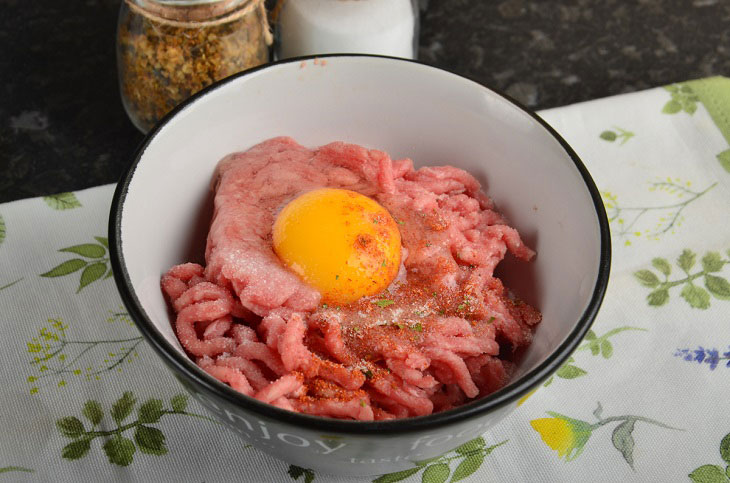 3. Chop a piece of onion or a small whole onion very finely, then send it to a bowl with minced meat.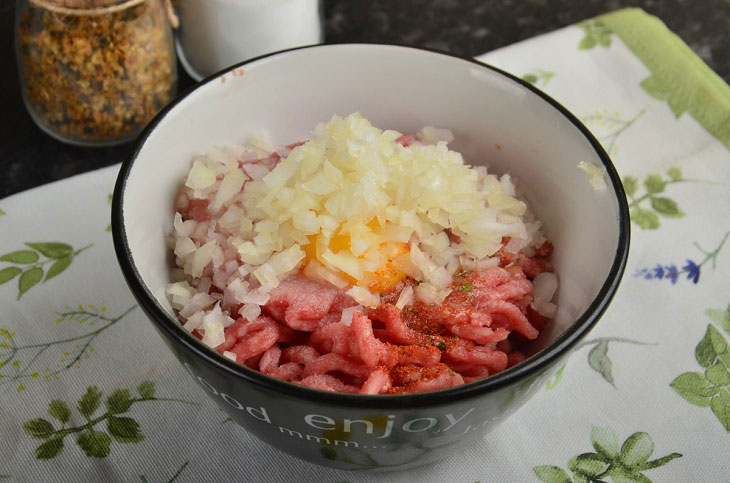 4. Thoroughly mix all the ingredients with a spoon.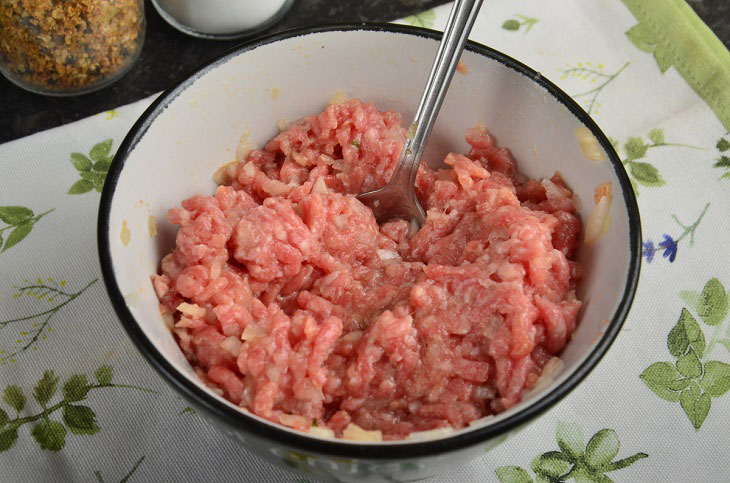 5. Place the tagliatelle nests in a mold with high sides.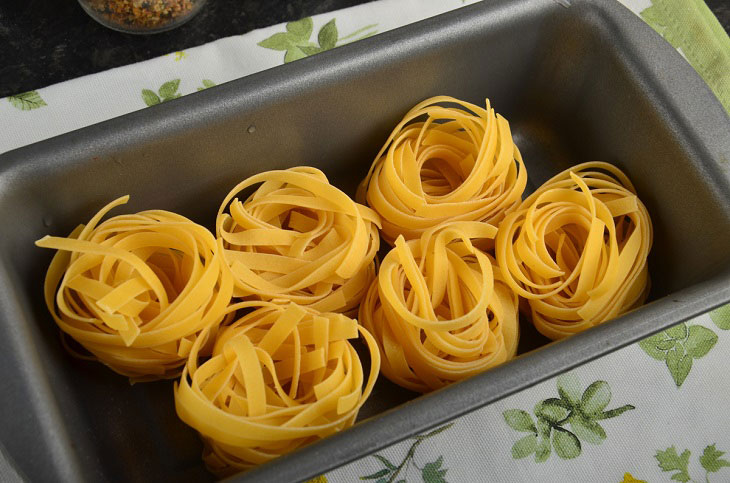 6. To form balls of minced meat, it is better to wet your hands with cool water. Place small pieces of meat in the tagliatelle nests.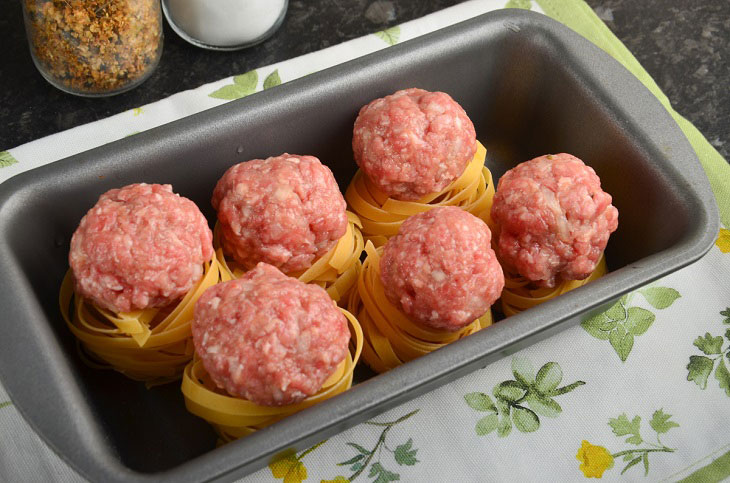 7. Make a sauce of tomato, sour cream and water. You can also add any spices, spices, bay leaf to it if you wish. Pour the sauce into the mold.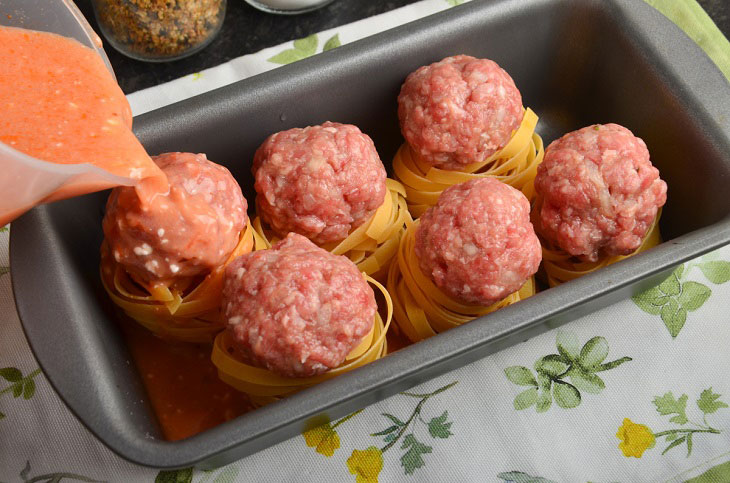 8. Grind hard cheese with a fine grater, generously sprinkle the workpieces with them. Carefully cover the form with foil and send it to the oven preheated to 180 degrees.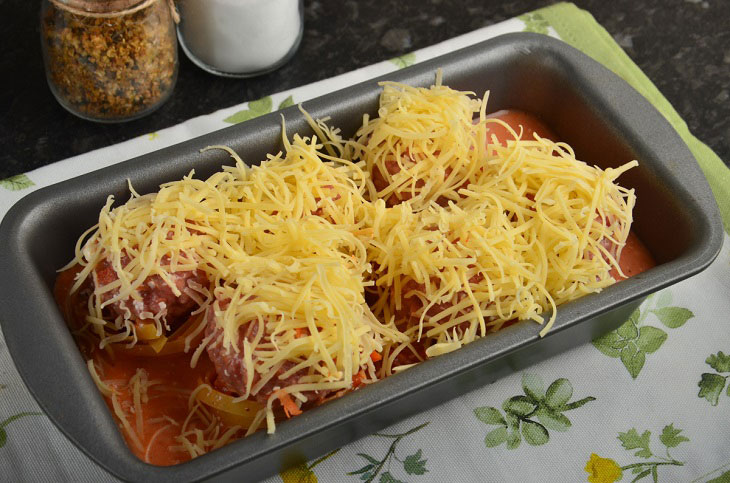 9. After 25 minutes, the foil can be removed and the nests cooked for another 10 minutes.
After that, arrange the fragrant dish on plates, garnish with chopped fresh herbs and serve.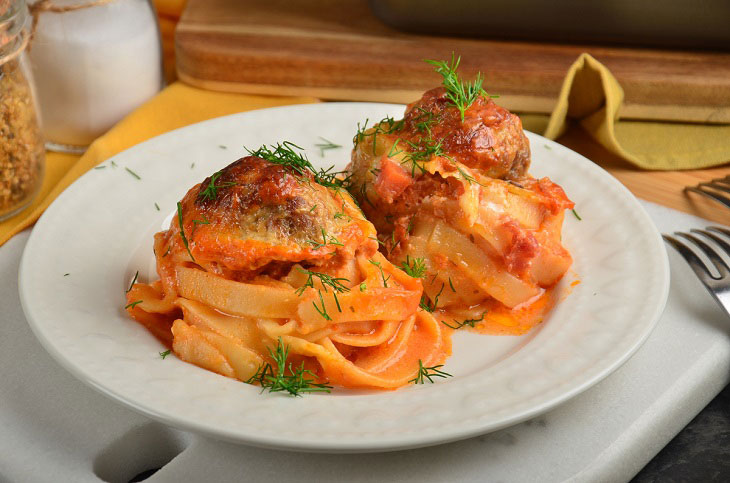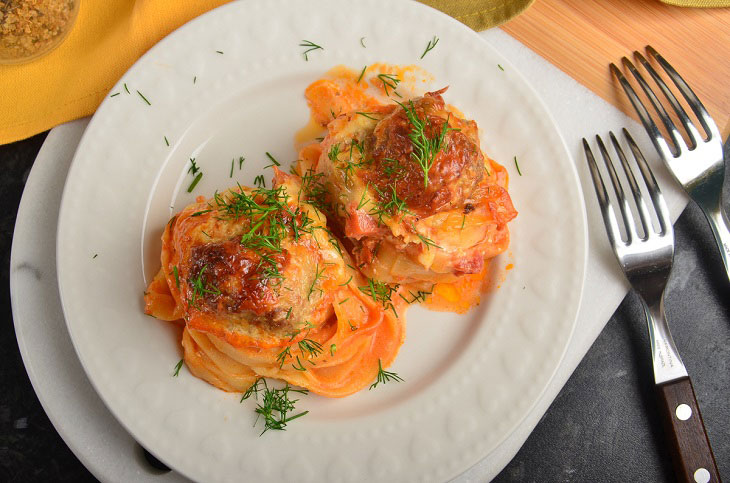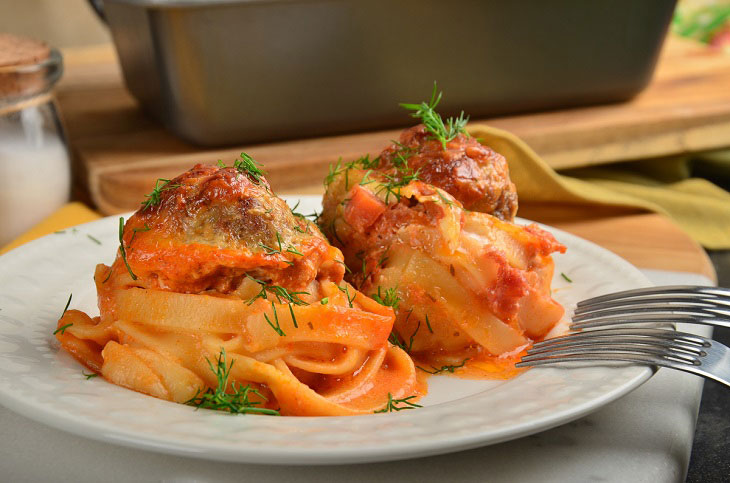 Bon appetit!