Tomato salad with onions for the winter is the very case when, after spending a little time in the summer, in winter you can enjoy the taste and aroma of your favorite snack. Tomatoes can be taken seasonal varieties – larger and juicy, fleshy, or small (cream or even cherry).
If desired, you can add a little more sugar to the marinade and make the salad sweetish – this option is not for everyone, however, it also has a place to be. Having prepared such an appetizer several times, you can independently choose the optimal ratio of salt and sugar.
Ingredients:
Tomatoes – 600 g.
Onion (medium size) – 600 g.
Bay leaf – 3-4 pcs.
Garlic – 3-4 cloves.
Black pepper – 7-8 peas.
Water – 400 ml.
Sugar – 2 tsp (under the knife).
Salt – 1 tsp (under the knife).
Vegetable oil – 4 tbsp. l.
Table vinegar 9% – 2 tbsp. l.
How to cook:
1. Peel a couple of medium onions. Then finely chop them with a sharp knife.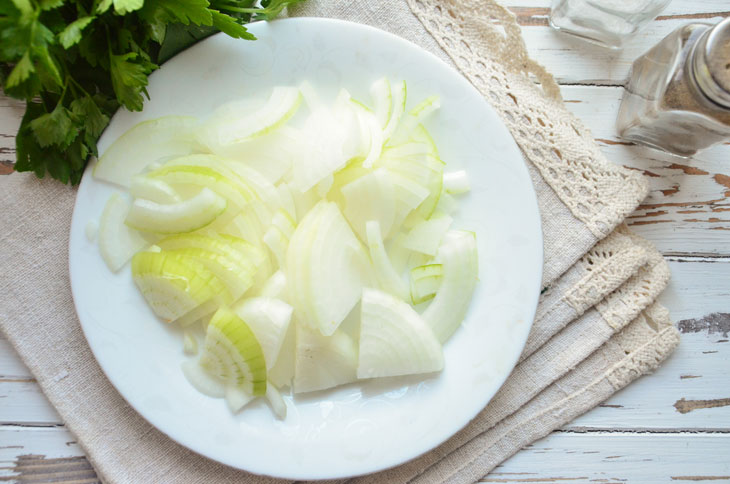 2. Rinse the tomatoes under running water. Then cut into slices, halves of circles or quarters (if the vegetables are small).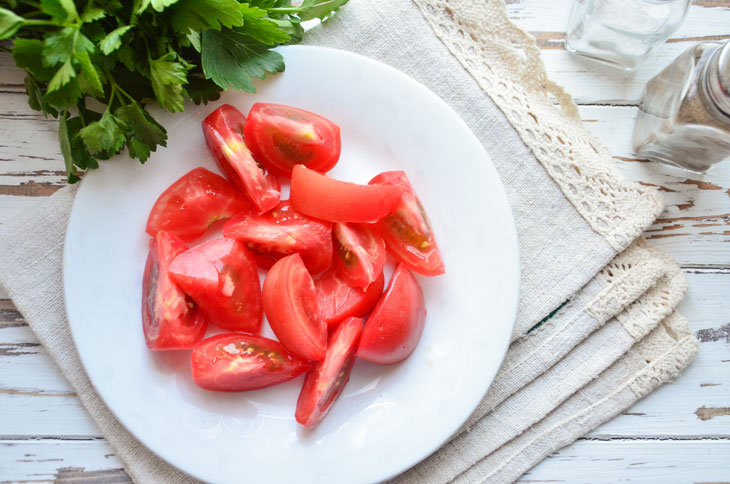 3. Sterilize salad jars in the usual way for yourself (calcined in the oven, hold over a pot of boiling water). At the bottom of each jar, throw 1-2 bay leaves, 1-2 peeled garlic cloves, and peppercorns.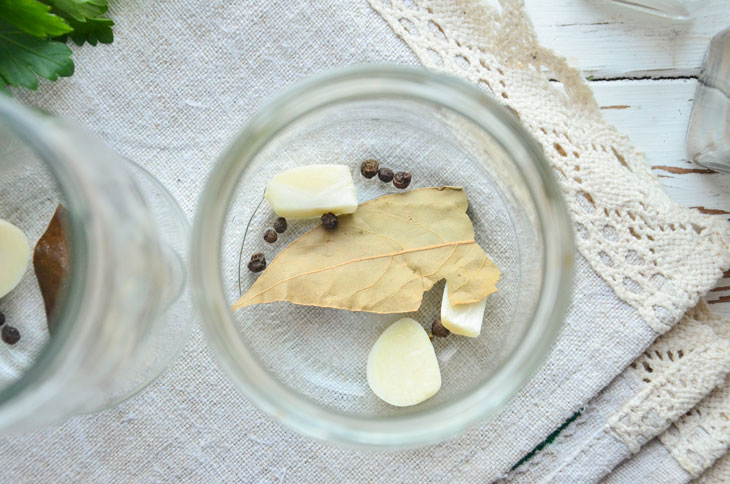 4. Divide the chopped onion into 6 parts. At the bottom of each jar (and there are two), put one part of the onion.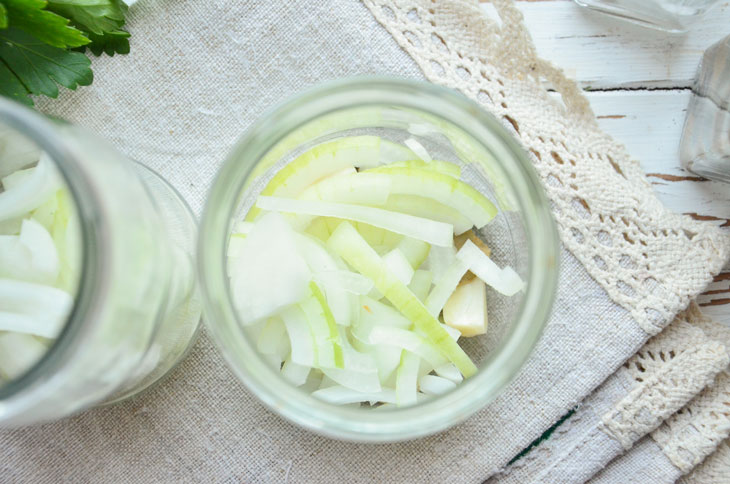 5. Now lay the tomato slices – up to half the jar.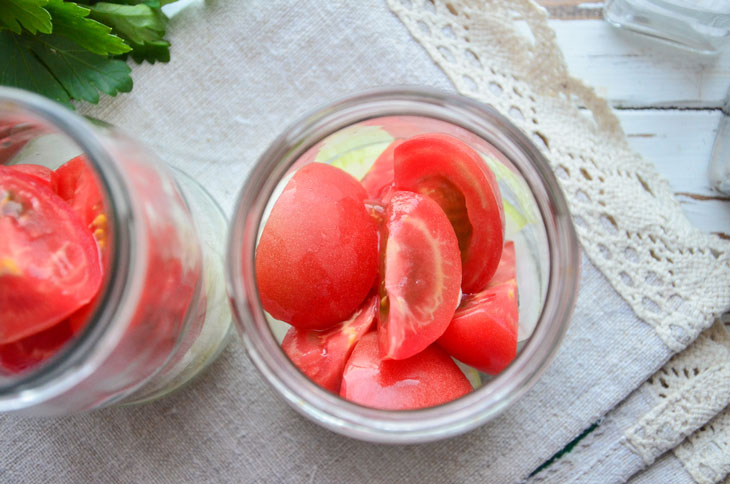 6. Again, make a layer of onions and fill almost to the top with tomatoes. The final layer is onions.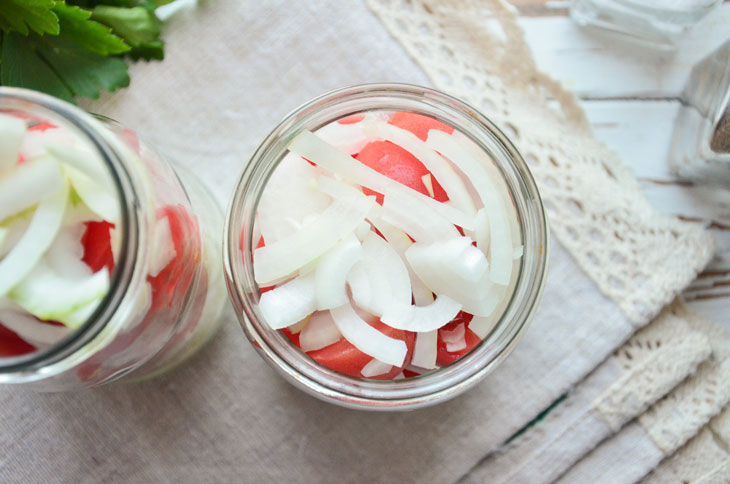 7. Prepare the marinade – pour vegetable oil and vinegar into the water, add salt and sugar. As soon as the marinade boils, pour it into jars to the very top.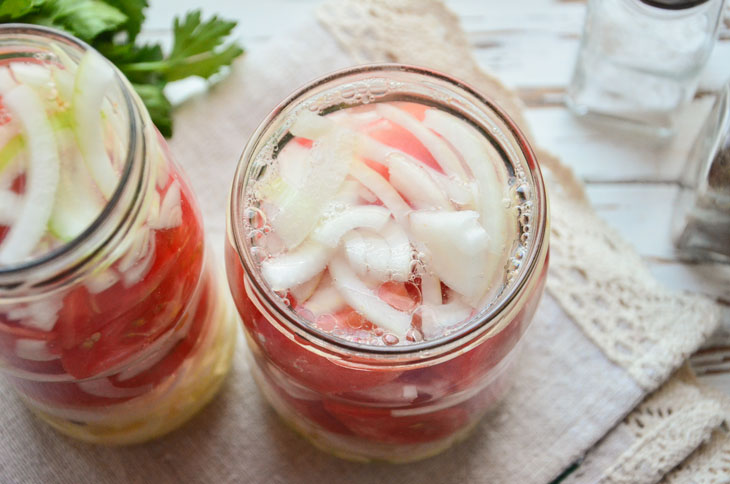 8. The sterilization process is simple – send the jars, covered with lids, to a saucepan, the bottom of which is covered with a cloth. Fill it with water up to the "shoulders" of the cans. After active boiling of water, wait 10 minutes.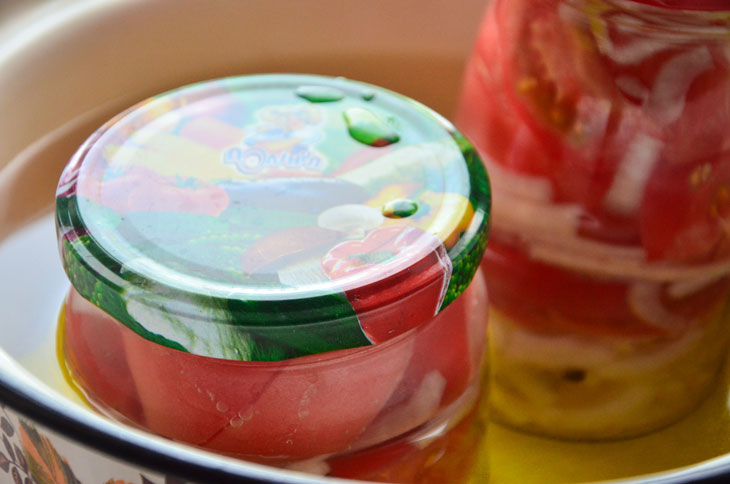 9. Now you can take out the salad in jars and roll it up. You don't need to wrap it, just tip it over, and put it in the pantry after a couple of days.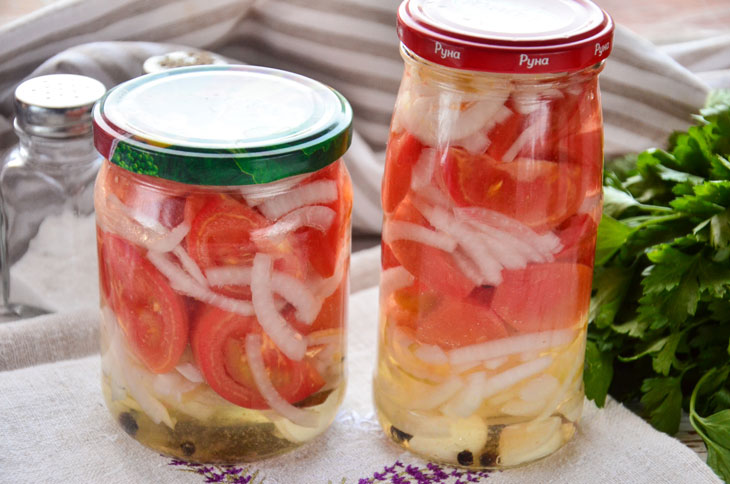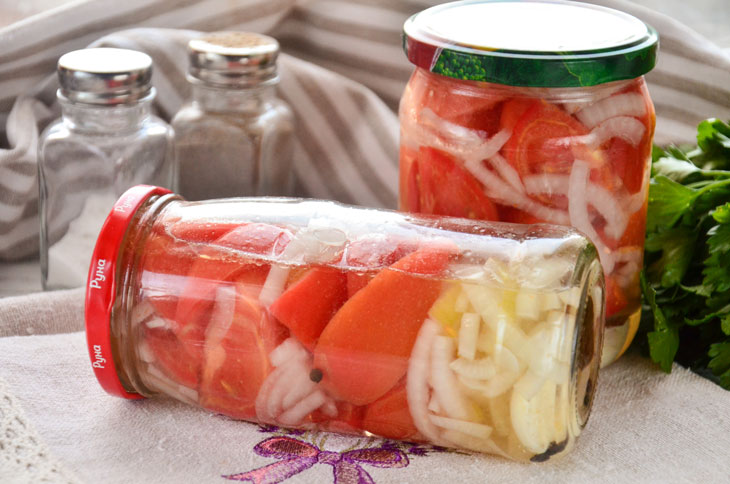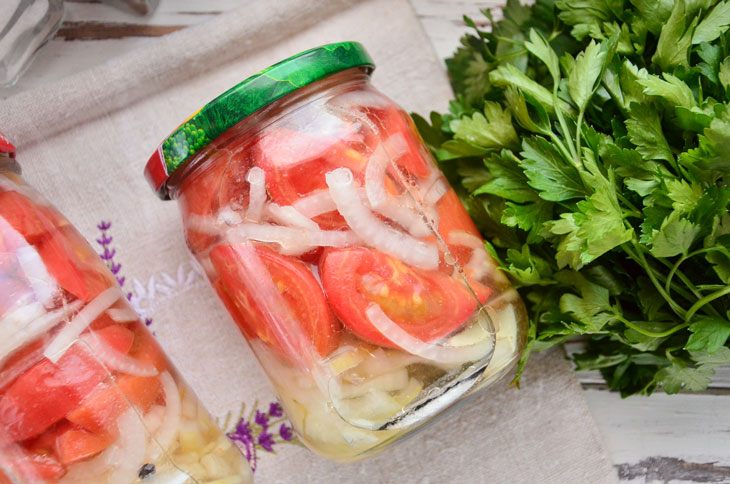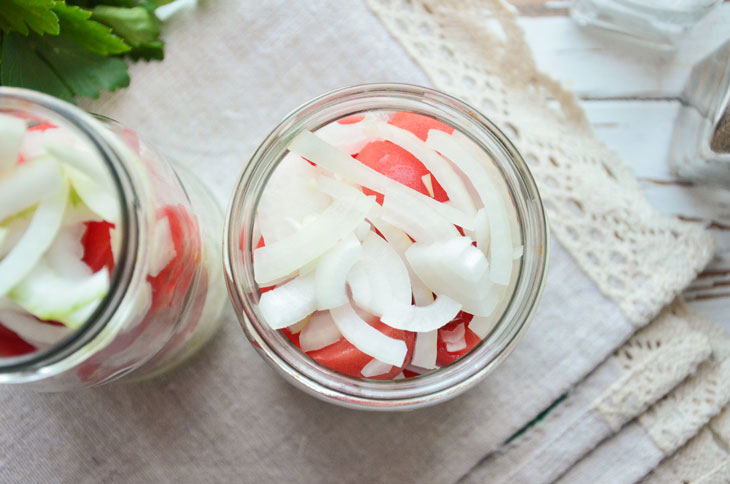 Enjoy your meal!