Tomatoes with apples for the winter are a tasty and easy-to-prepare preparation. We offer you a proven and simple recipe. The principle of such preservation is reduced to double pouring – the first time with just boiling water, the second – with marinade. In addition to the standard spices and vinegar, you will need an aspirin tablet – with it, jars of tomatoes will be perfectly stored all winter, even in an apartment. Nothing will turn sour and will not explode, the lids will not swell.
In addition to tomatoes, we suggest adding pieces of apples to jars – with them, vegetables turn out to be more fragrant and tasty. From summer to autumn, take care of your loved ones and prepare several jars of canned tomatoes for the winter. Such an appetizer will be ideal for any dinner and feast, you simply cannot buy these tomatoes in the store, and home preservation always helps out in winter.
Ingredients:
For a 2 liter jar:
Tomatoes – 1 kg.
Apples – 1 pc.
Sweet pepper – 1 pc.
Bay leaf – 1 pc.
Peppercorns – 3-4 pcs.
Parsley – 1-2 sprigs.
Sugar – 4 tbsp. l.
Salt – 1 tbsp. l. without a slide.
Aspirin – 1 tablet.
Vinegar 9% – 2 tbsp. l.
Water – 1 l.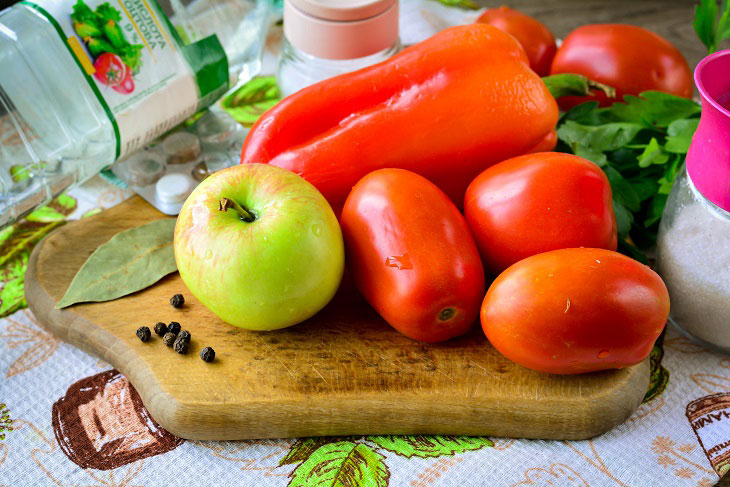 How to cook:
1. Rinse a glass jar with soda, then sterilize in a way convenient for you. You can do this in the oven or steam. Sterilize a 2 liter jar for about 5-6 minutes over steam, or 20 minutes in an oven at 180C.
If you sterilize in the oven, then put the jars in a cold oven, and only then turn on the power so that the glass does not burst.
So, put spices in sterilized, cooled jars – bay leaves and peppercorns.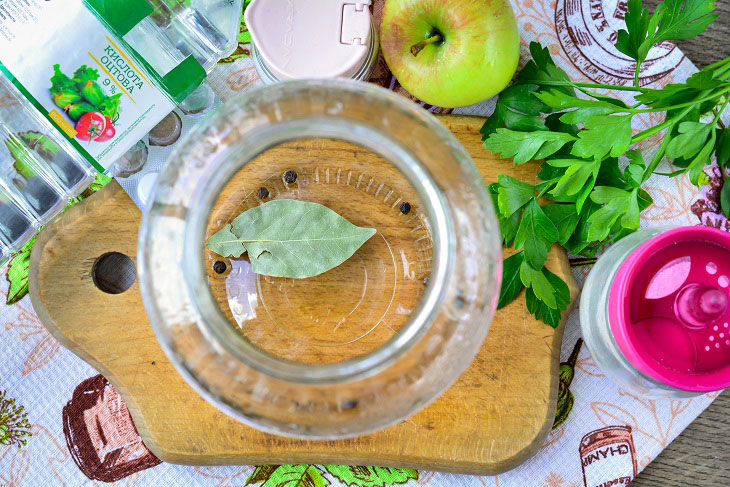 2. Peel the sweet pepper from seeds, cut off the tail, divide the vegetable into several strips and fold to the bottom. Sweet peppers will also add extra flavor and flavor to the tomatoes.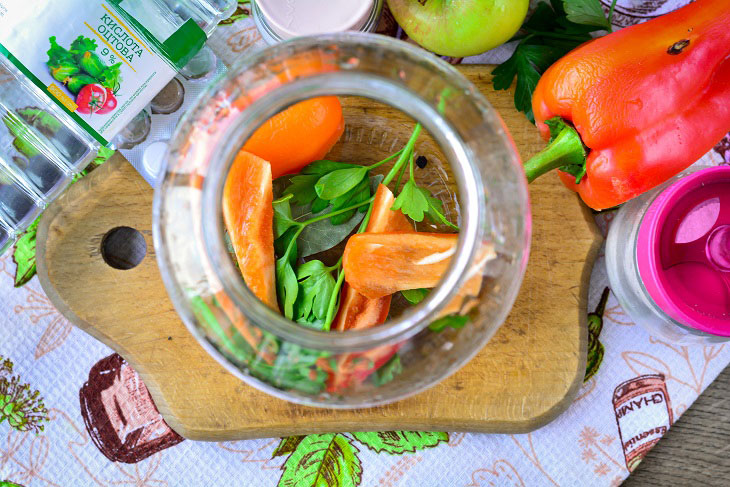 3. Cut the apples into slices, cutting off the seed pods and tail. Put the apples in the bottom of the jar.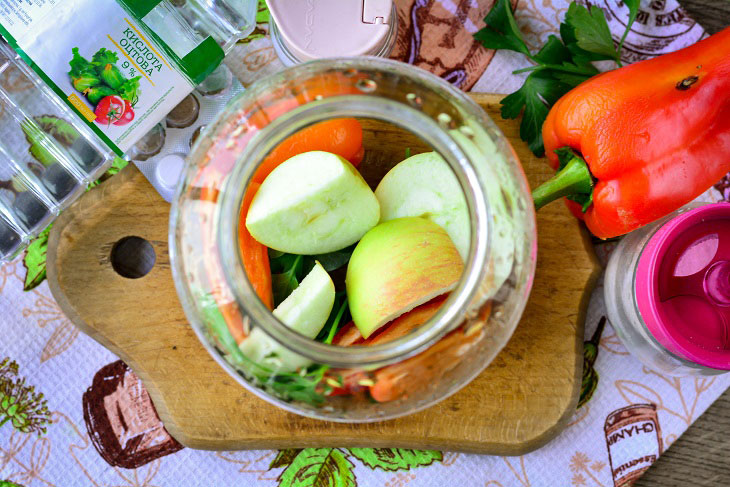 4. Rinse the tomatoes, fold tightly into jars, but do not press so as not to burst.
For seaming, use medium and small tomatoes – they fit perfectly and there is little free space.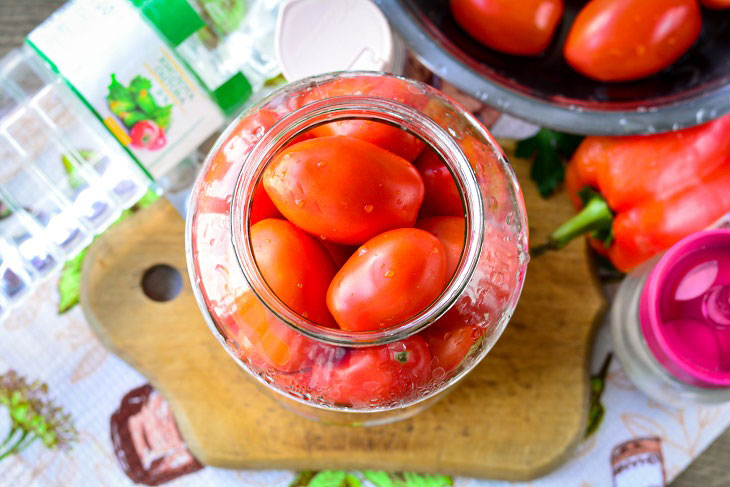 5. Boil 1 liter of ordinary water and pour tomatoes in a jar with boiling water.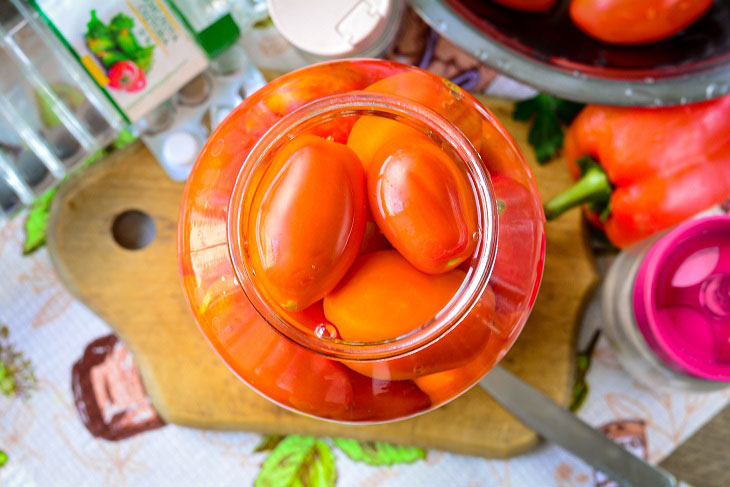 6. Cover the tomatoes with a lid and let stand for 10-15 minutes.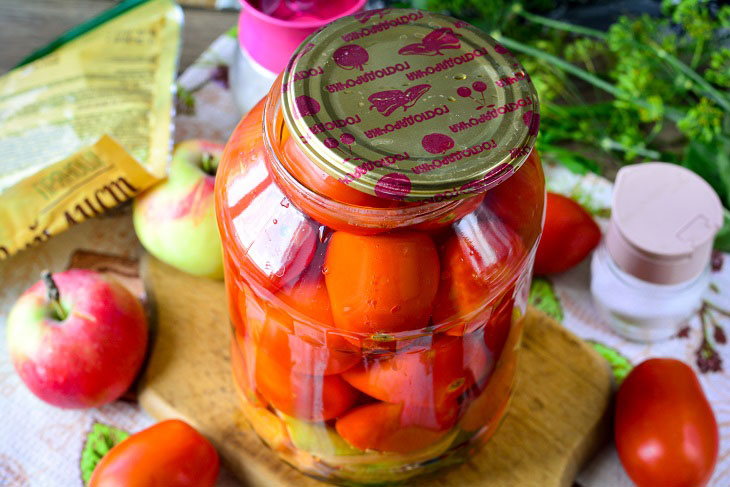 7. At this time, prepare the marinade – boil 1 liter of water, add salt, sugar, dissolve an aspirin tablet and pour in vinegar. When the marinade boils, immediately remove from the stove.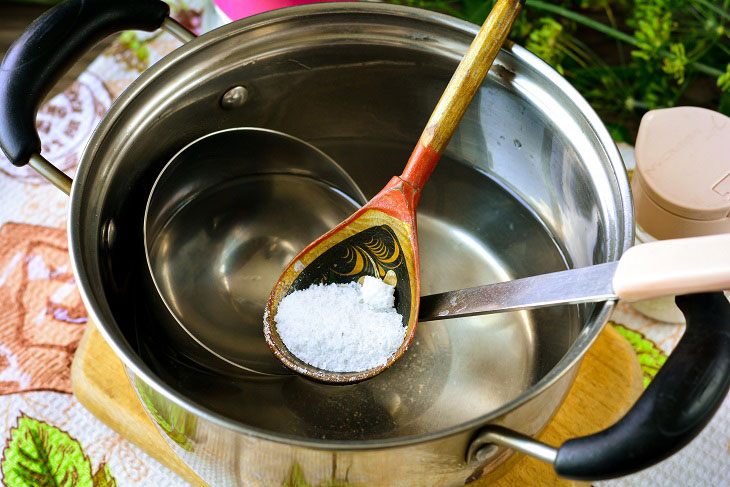 8. Drain the ordinary water from the tomato, and then pour the marinade. Immediately roll up the jar with an iron lid.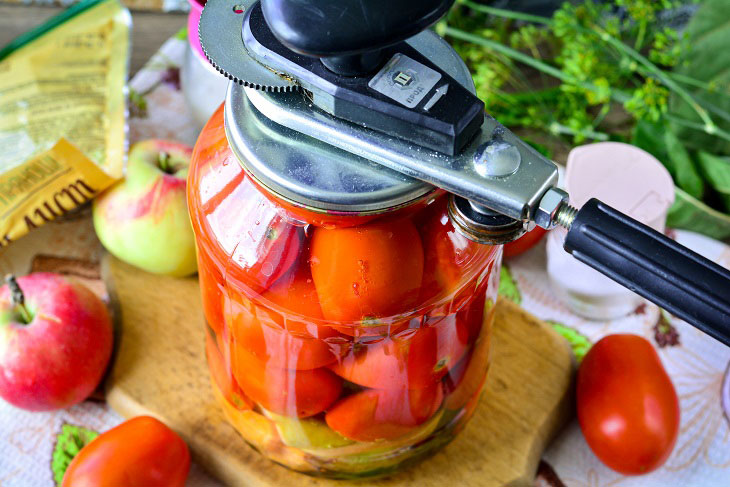 9. Turn the jar upside down and insulate. Leave it like this overnight until it cools completely.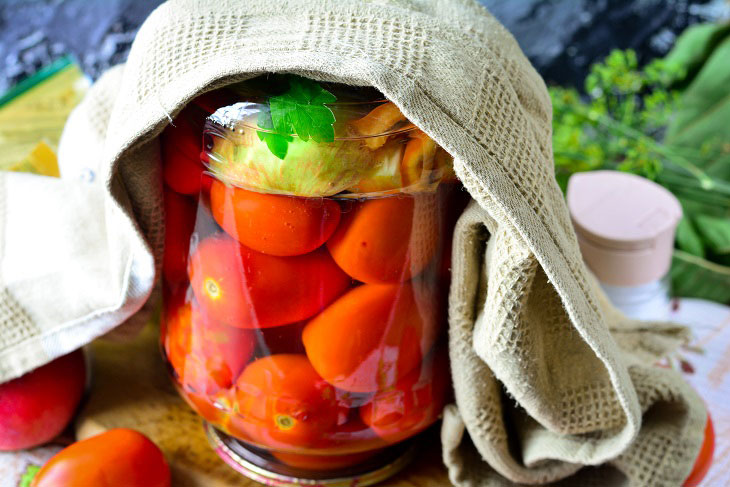 10. Rearrange the finished tomatoes in a dark pantry or basement. In winter, before opening, simply put the tomatoes in the refrigerator, and then serve chilled.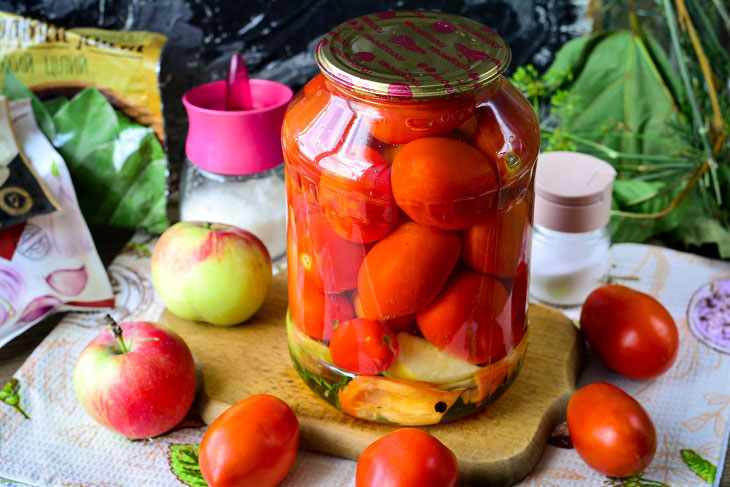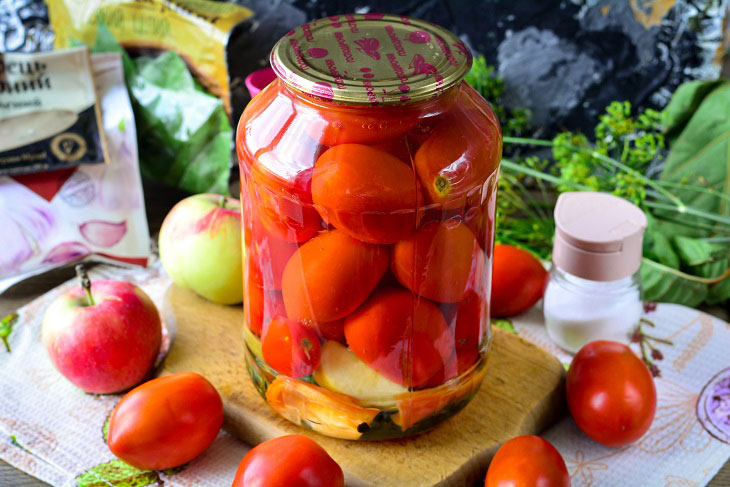 Bon appetit!