We offer you a recipe for one of the most unexpected preparations – green cherry jam. This preparation is very simple to prepare, and it can be served with sweet or savory dishes. Jam goes well with fragrant tea, ruddy pancakes and pancakes, and also perfectly emphasizes the taste of sandwiches with chicken pate. Dessert is indispensable on a cheese plate and goes especially well with young cheeses.
For the recipe, you will need pineapple juice or nectar, with a natural composition. Cherry choose brown or milky maturity. Unripe tomatoes contain a harmful substance – solanine. Therefore, it is first recommended to soak the tomatoes for about an hour in salted water. The amount of citric acid can be varied to taste. Jam can be supplemented with zest of any citrus fruits or add cinnamon.
Ingredients:
Green cherry tomatoes – 250 g.
Pineapple juice – 100 ml.
Sugar – 300 g.
Citric acid – 1 tsp.
Lemon zest – 1 tsp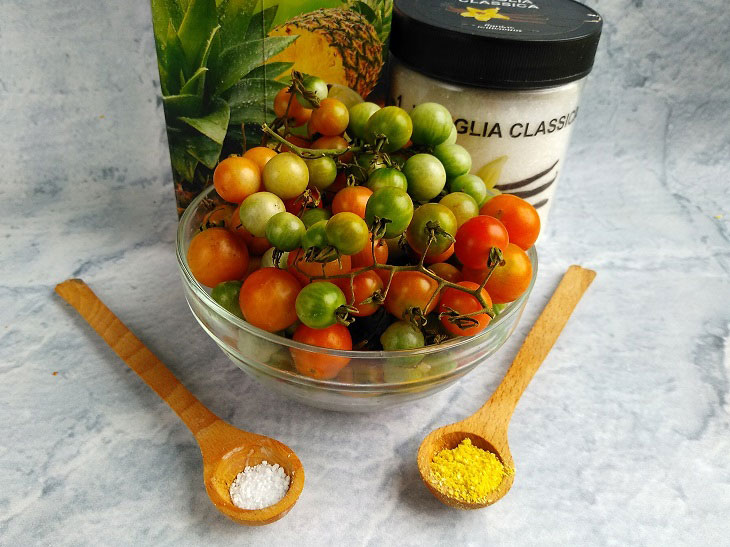 How to cook:
1. Sort tomatoes, remove twigs and leaves. Rinse in running water.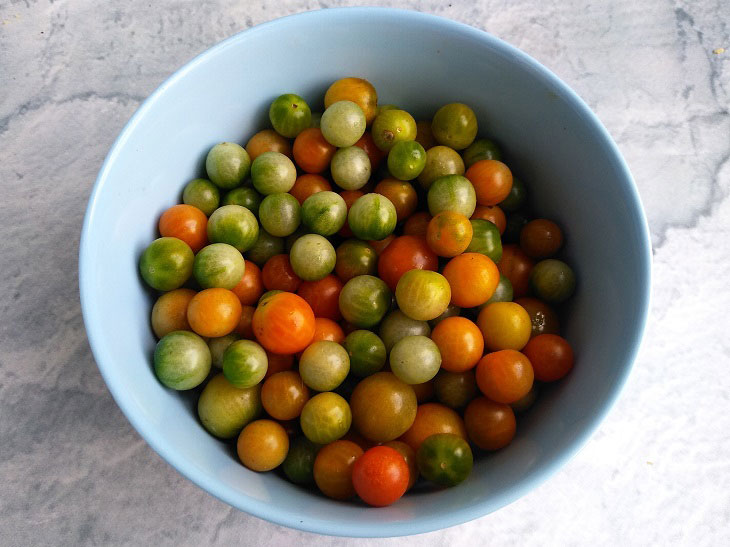 2. Add water to cover the tomatoes. Pour a teaspoon of salt, leave for one hour. Rinse vegetables again.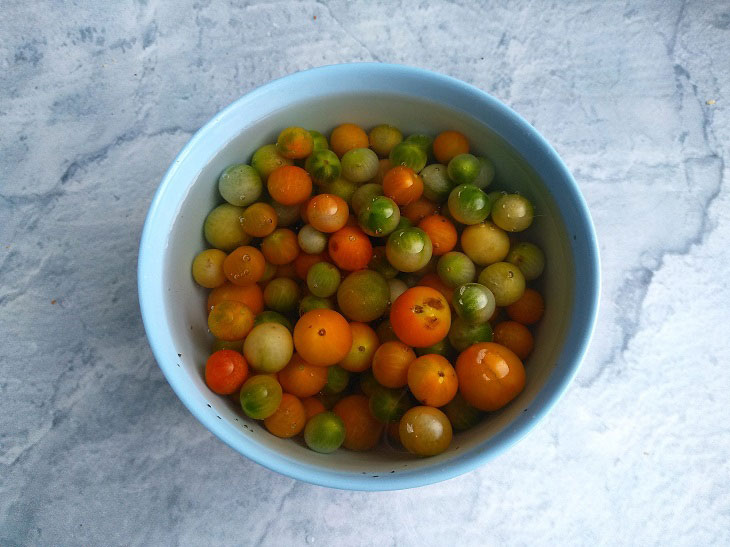 3. Pour the pineapple juice into a saucepan to make the syrup. Pour in sugar.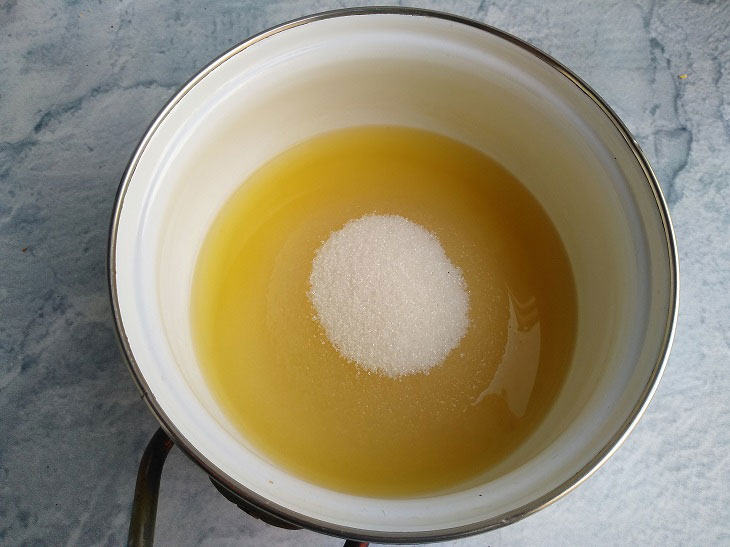 4. Add lemon zest.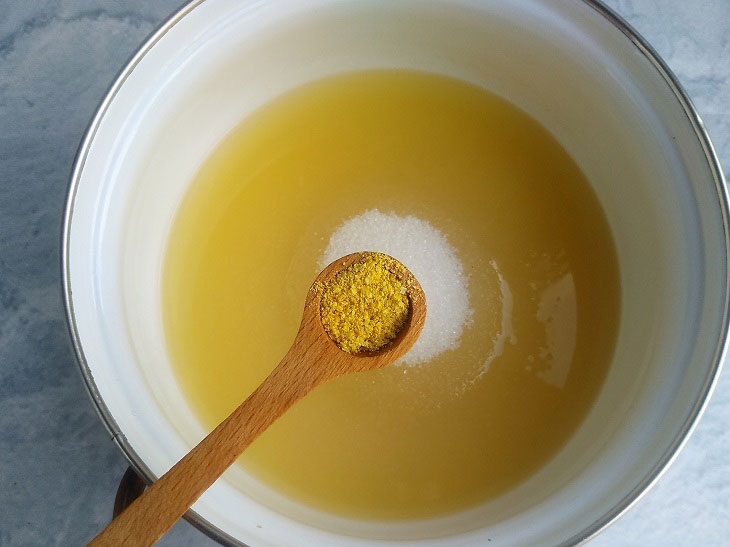 5. Introduce citric acid, boil the syrup for 2 minutes.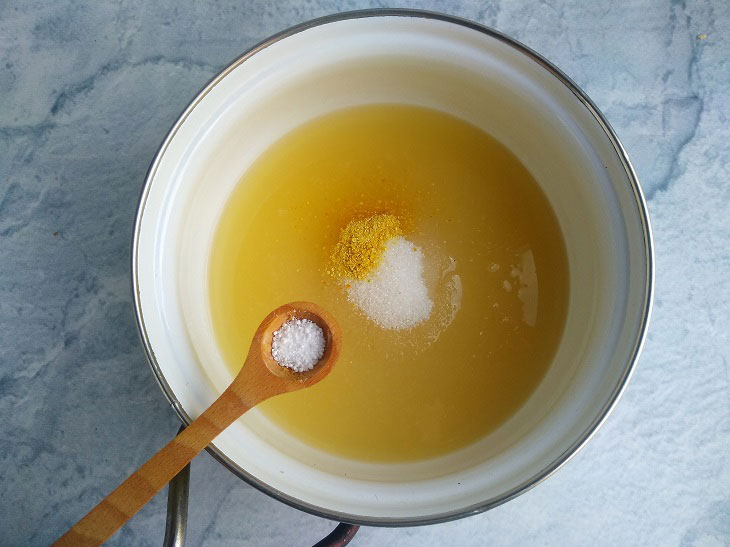 6. Put the tomatoes, cover the pan with a lid and leave for 12 hours.
7. Boil the jam for 5 minutes on minimum heat, leave for another 12 hours.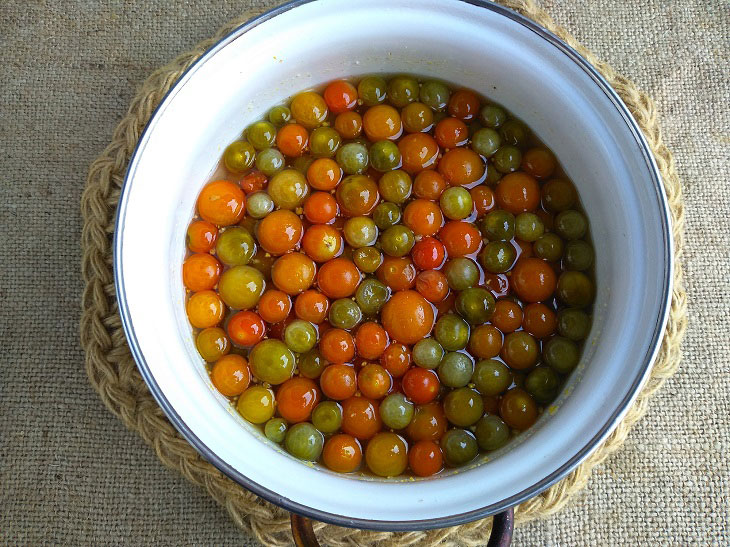 8. Cook the jam for 7 minutes over low heat with the lid open, leave to cool.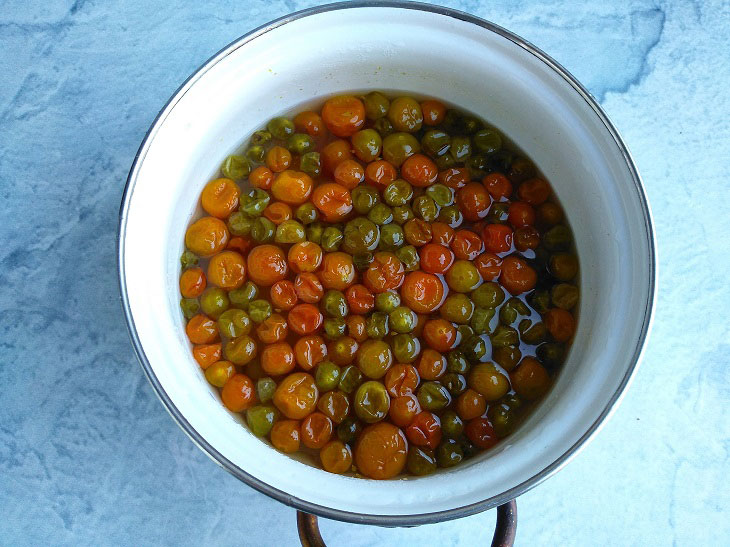 9. Boil the jam. Sterilize the jar, boil the lid.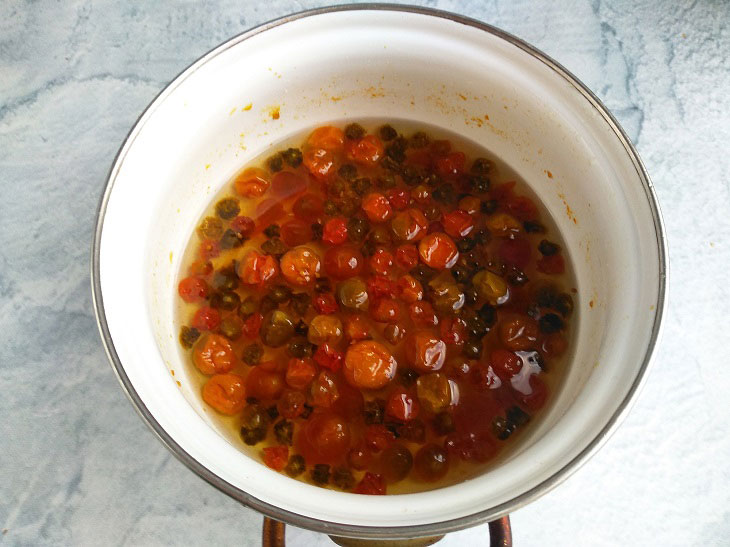 10. Pour the jam into a jar, seal tightly with a lid. Cool the finished jam and transfer to a storage cabinet. Store – 1 year.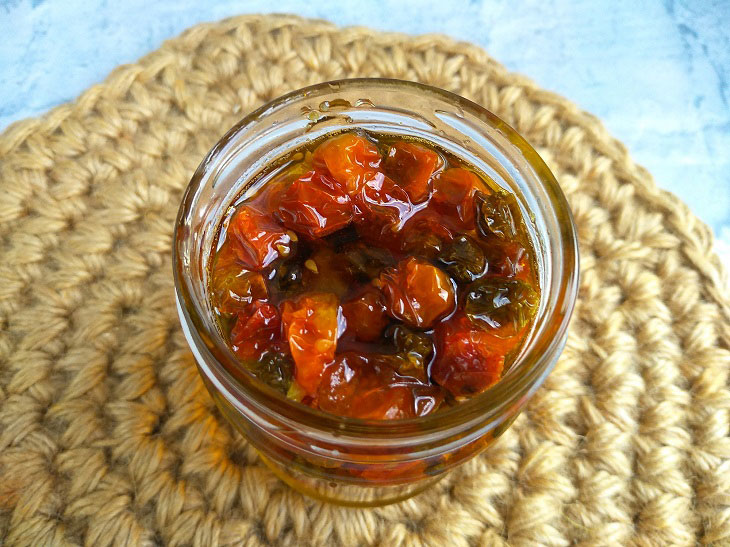 The dessert has an unusual exotic taste, a complex aroma, and usually, no one can determine what the jam is made of. The preparation will complement your dishes and diversify your daily diet.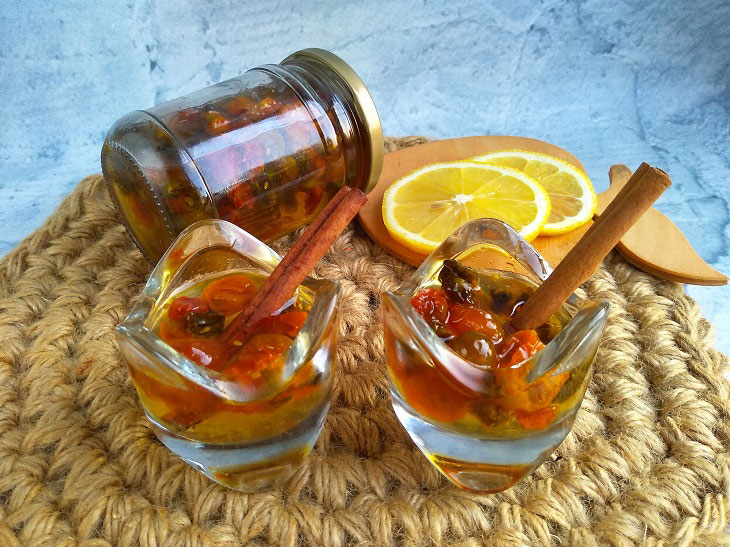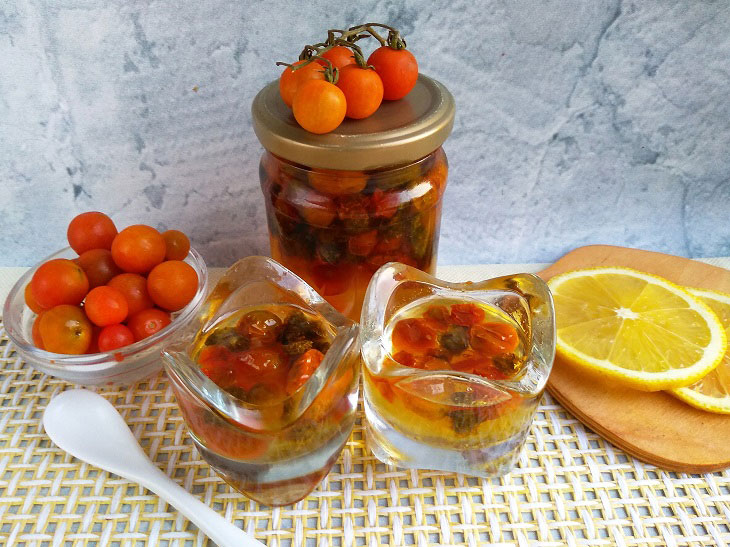 Enjoy your meal!