The cuisine of the peoples of North Asia is rich in high-calorie meat dishes. Here are their own recipes for barbecue, samsa and, of course, the famous pilaf, which is served for breakfast, lunch and dinner. Be sure to make a bitter salad with tomatoes – shakarob or achchik-chuchuk (in translation, it means bitterly sour). Traditionally, this dish is eaten by laying it on a hill with pilaf. This has a deep meaning – shakarob helps break down the fat that is present in pilaf and improves digestion. This salad was invented in the Ferghana Valley, and then it became popular in Central Asian cuisine and around the world.
For a salad, juicy fleshy tomatoes of pink (sweet) or yellow varieties are required. When choosing onions, give preference to bitter, sharp varieties of small size. A must-have addition to the salad is basil. You can use fresh or dried herbs depending on the season. In addition to basil, you can add parsley and cilantro to the salad. For the recipe, you will need hot pepper, the amount of which may vary according to taste. The dish is not dressed – this is a long-term tradition.
Ingredients:
Dried basil – 1.5 g.
Hot pepper – 2 g.
Onion – 30 g.
Pink tomato – 200 g.
Yellow tomato – 150 g.
Parsley – 1 g.
Salt, vinegar – to taste.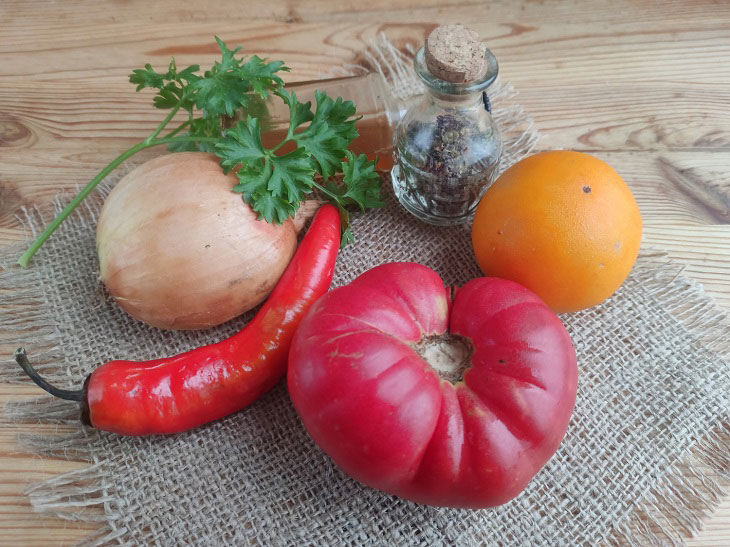 How to cook:
1. Peel the onion and cut into transparent half rings as thin as possible.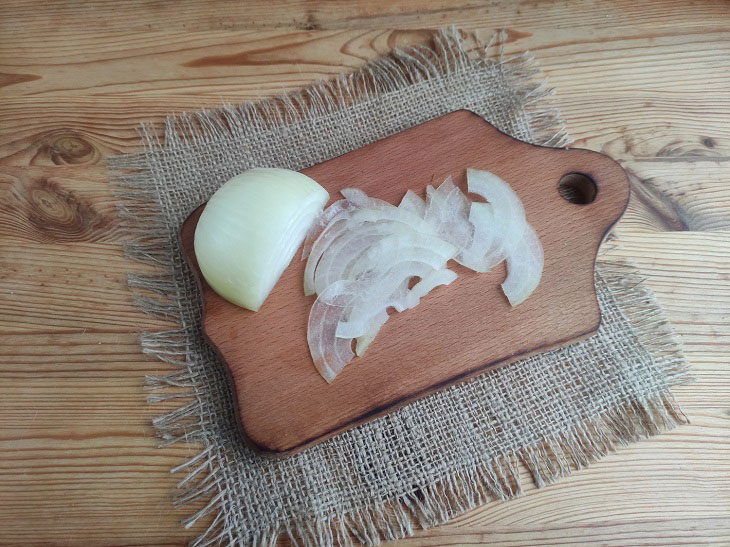 2. Put the prepared slices in a bowl, scald with boiling water from the kettle.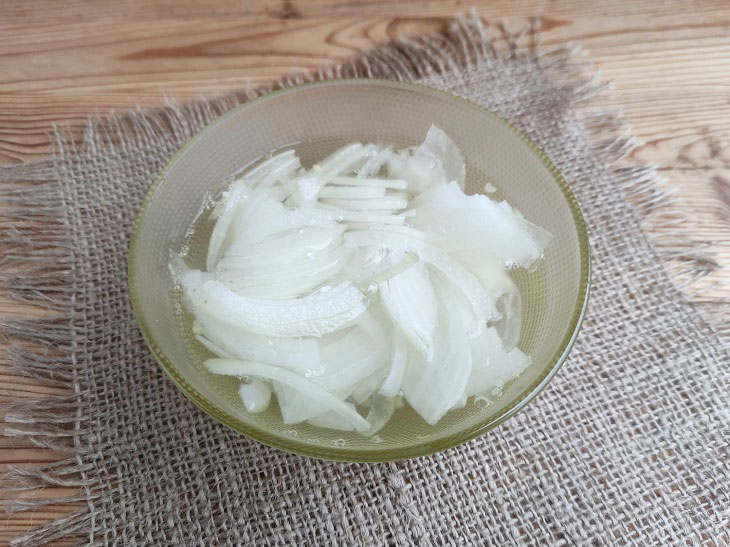 3. Drain the water, rinse the onion under cold water, separating the half rings.
Sprinkle onion with vinegar, add dried basil, mix. Transfer to a serving plate.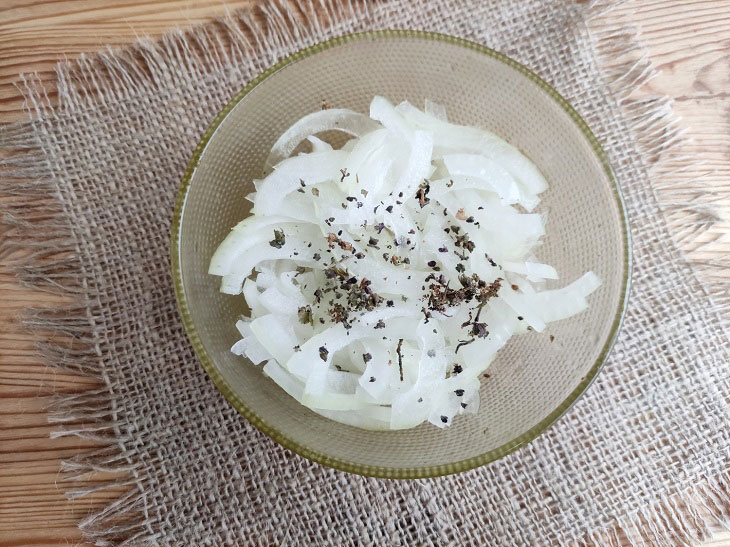 4. Remove the sepals from the tomato. Directly into a serving plate with a sharp knife, cut the pink tomato into thin slices. (Try not to lose a drop of juice).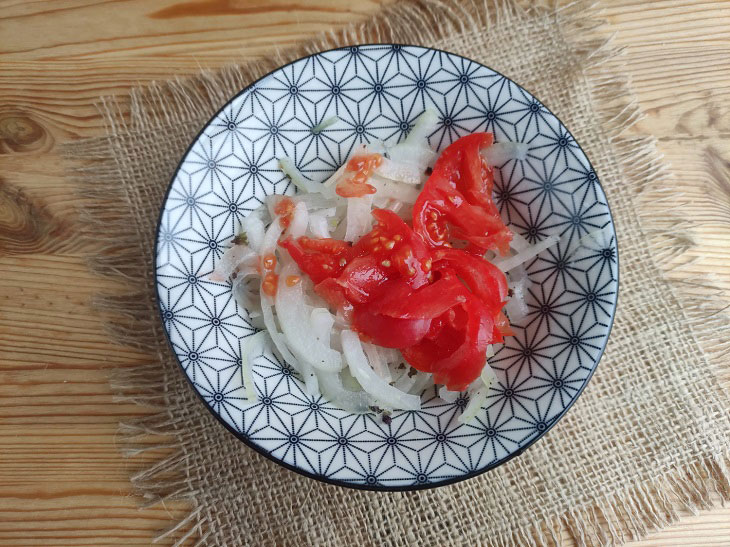 5. Chop the yellow tomatoes in the same way.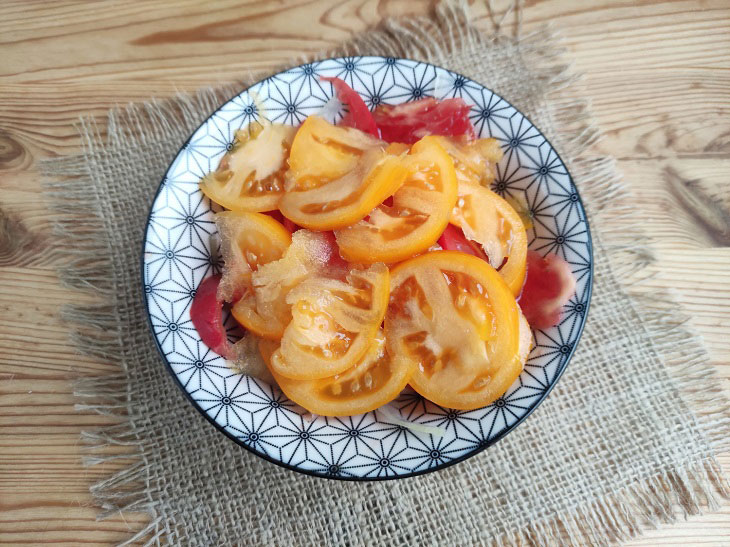 6. Chop the parsley leaves, cut the bitter pepper into thin half rings.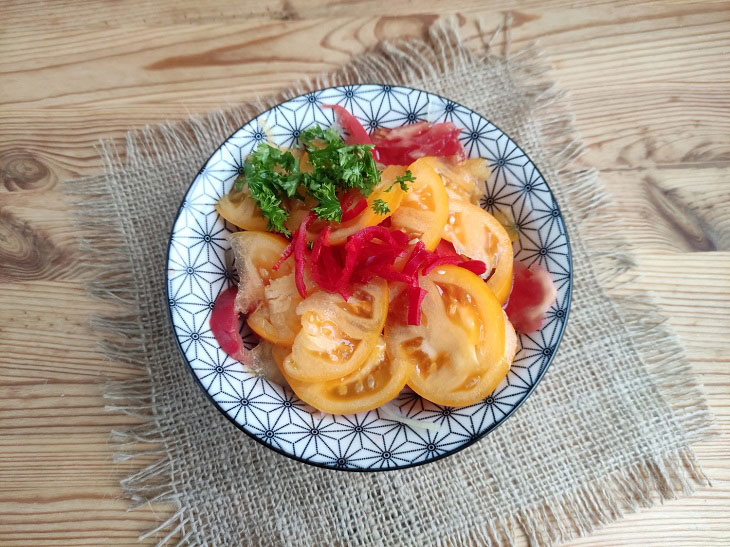 7. Salad "Shakarob" salt and mix. Serve immediately.
Appetizing juicy salad is perfect not only for pilaf. It can be served as an independent snack, as an addition to any fried meat, kebabs, moshkichire (mung bean porridge) and Uzbek flatbread.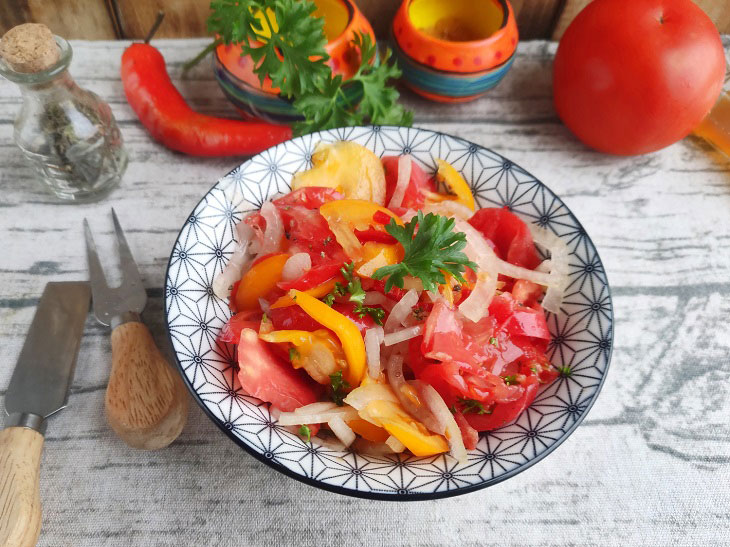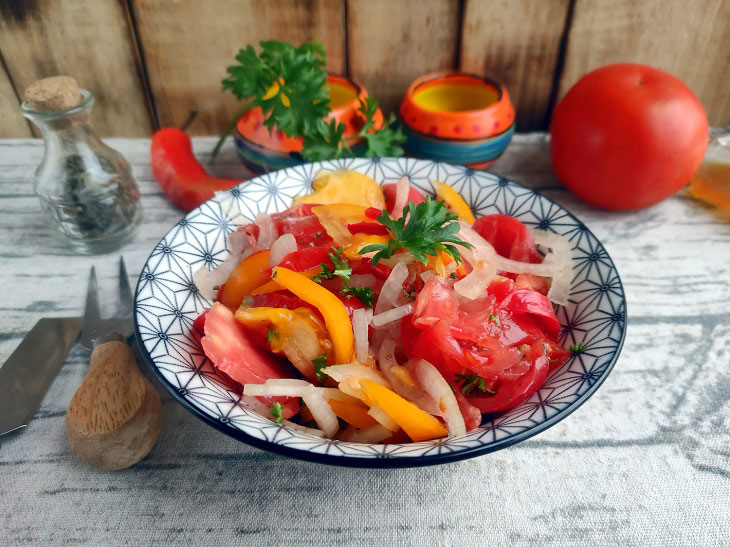 Bon appetit!