Wafer cake cake, perhaps, can be safely attributed to the fastest desserts in cooking. Especially the waffle cake with condensed milk and nuts offered below. The cream for it consists of condensed milk, butter and roasted peanuts. It is enough just to mix the above ingredients, grease the cakes with cream and you can serve a delicious cake to the table.
Ingredients:
Wafers for cake – 7-8 pcs.
Butter – 200 g.
Boiled condensed milk – 1 can.
Peanuts peeled – 100 g.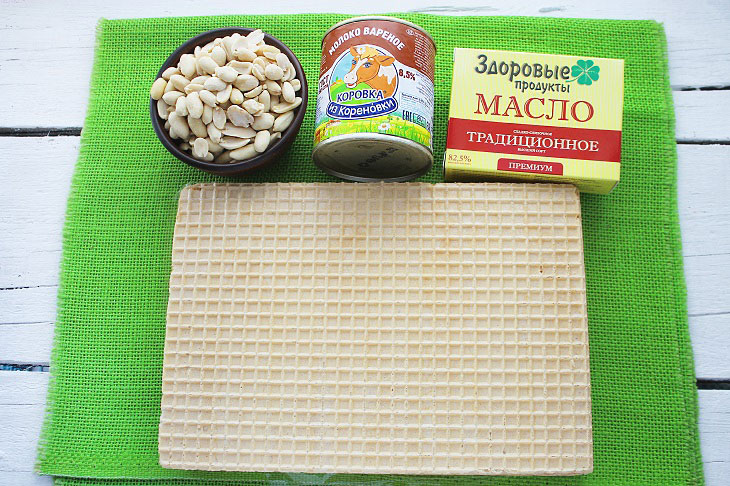 How to cook:
1. Take the butter out of the refrigerator about 30 minutes before you start making the cream so that it softens.
Peanuts chop with a knife with a wide blade into large crumbs. Toast the nuts in a dry frying pan until golden brown. Cool down.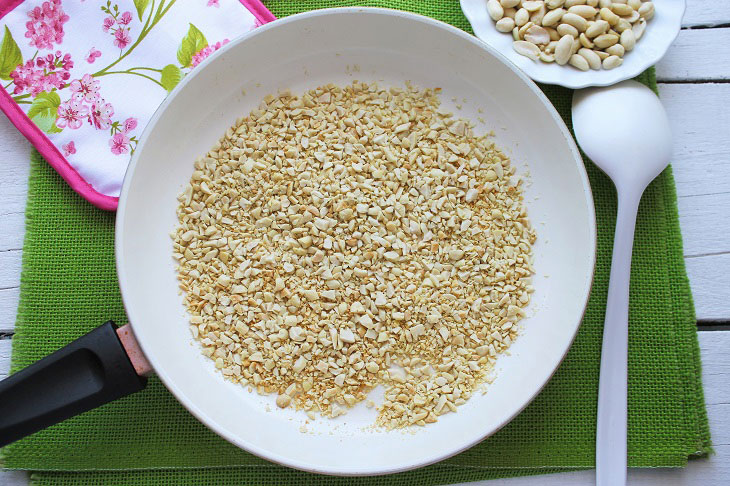 2. Put the softened butter and condensed milk into a bowl.
Since the cream is not subjected to heat treatment, choose fresh and good quality oil for it.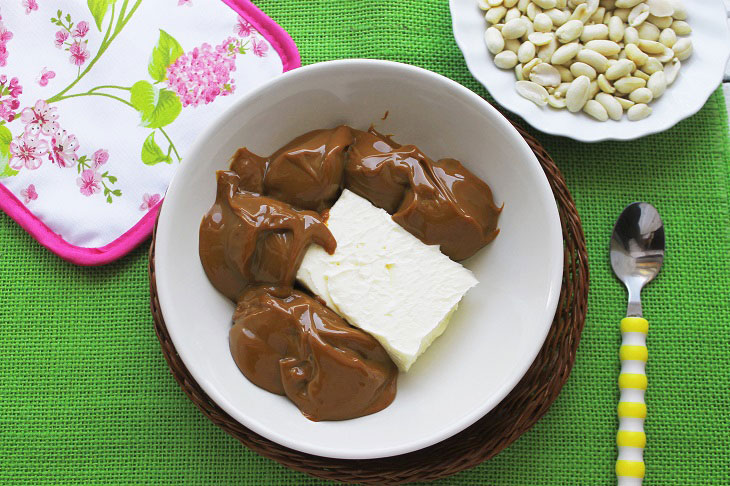 3. Add peanuts. Mix thoroughly into a homogeneous mass.
Instead of peanuts, you can add any nuts to the cream, such as cashews, walnuts or hazelnuts.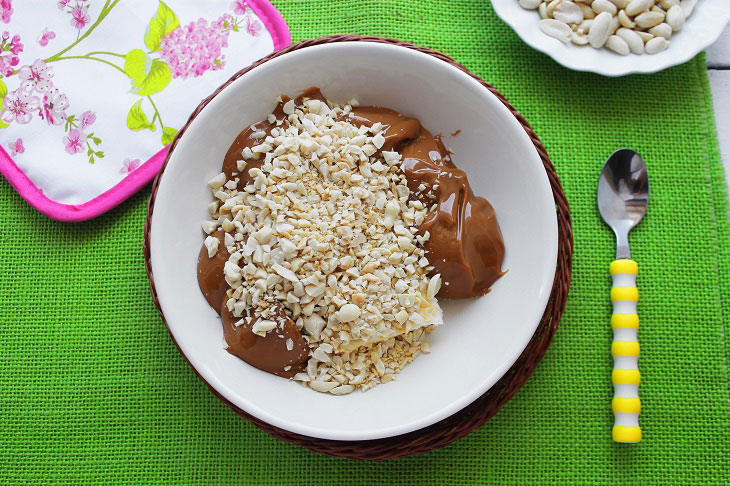 4. Place the waffle on a cutting board. Lubricate it with cream.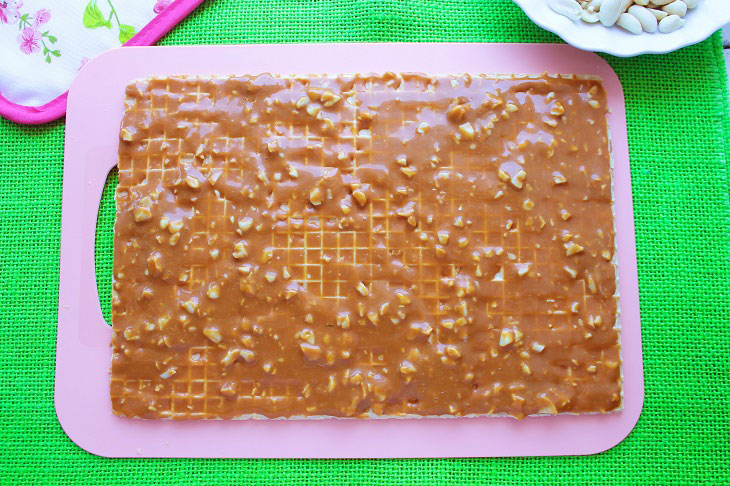 5. Put the second cake on top, press well, grease with cream. Proceed similarly with the rest of the cakes. Do not grease the top crust.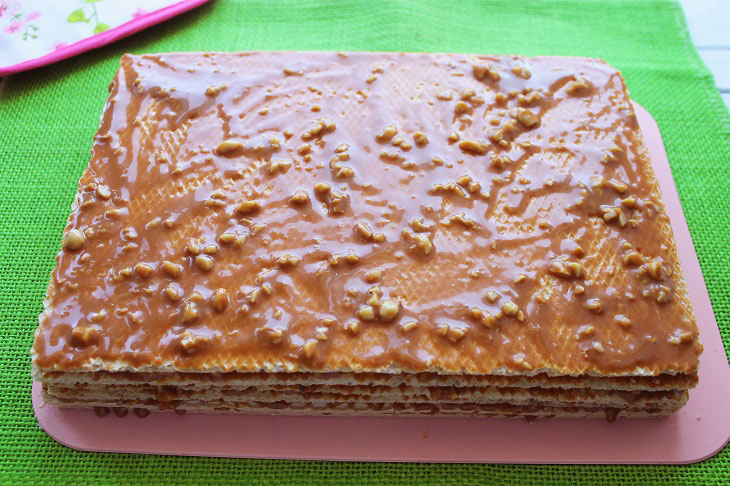 6. Waffle cake with condensed milk and nuts is ready. Put it in the refrigerator for 1 hour, and then cut into portions and serve.
If the corners of the finished cake will rise, place a second cutting board on it and place some weight on it, such as a plate. And put this "construction" in the refrigerator.
If desired, you can decorate the cake with mint leaves, seasonal fruits and berries, chocolate chips.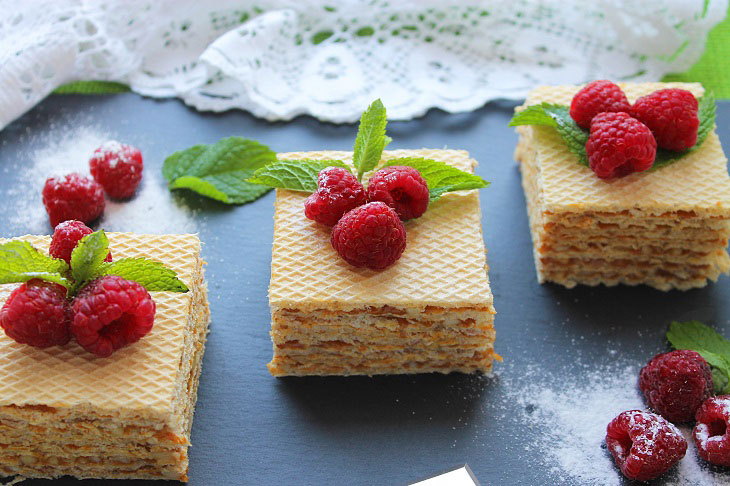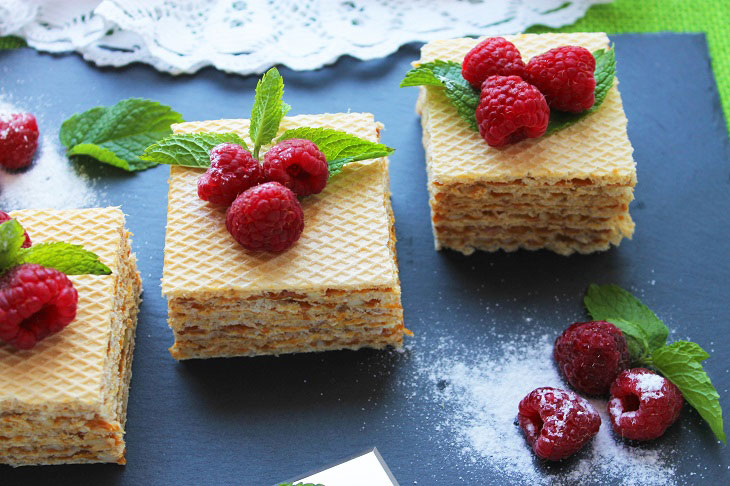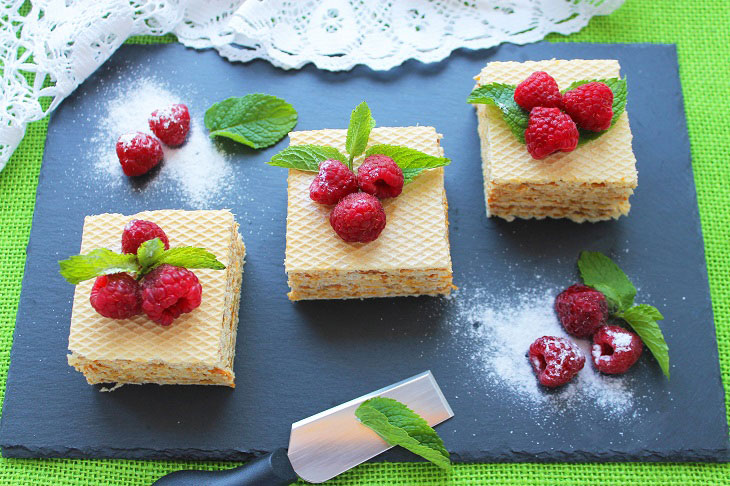 Enjoy your meal!