Many families love zucchini very much and prepare them for the winter in a variety of ways. In this recipe, everything is done very quickly and simply, it turns out very tasty. The fragrant preparation turned out to be universal and will appeal to all household members.
To prepare Bloody Mary zucchini for the winter, we will prepare the necessary products according to the recipe. For pouring, you need tomato paste and it is desirable that it be of good quality without the addition of starch. You can adjust the amount of spices according to your taste. For each jar we took a leaf of currant and cherry, a couple of cloves of garlic and 2-3 pieces of black and allspice, bay leaf. Add hot pepper to your taste.
Ingredients:
For 4 jars 500 ml:
Peeled zucchini – 1300 g.
Tomato paste – 100 g.
Sugar – 80 g.
Salt – 25 g.
Table vinegar 9% – 60 ml.
Garlic – 4-8 cloves.
Parsley, dill, cilantro – optional.
Currant leaf, cherry, horseradish, bay leaf – to taste.
Black pepper, sweet peas – 2-3 pcs. to the bank.
Chili pepper – optional.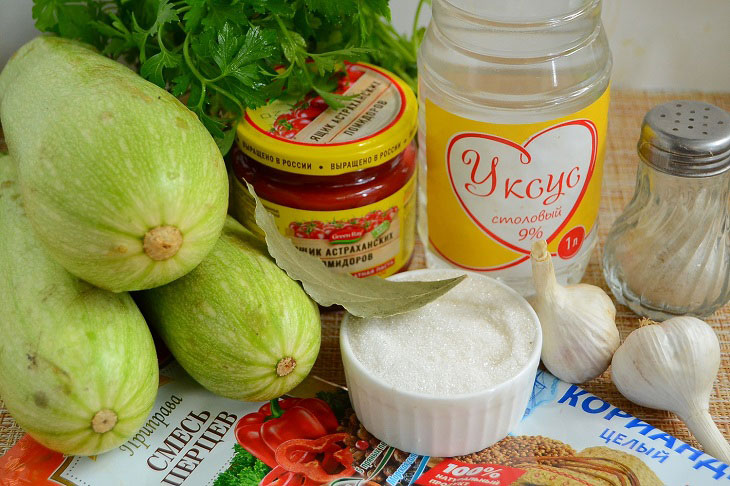 Cooking time: 1 hour 30 minutes. Servings Per Container: 8-10.
How to cook:
1. Cut young zucchini into slices about 8-9 cm long for half-liter jars.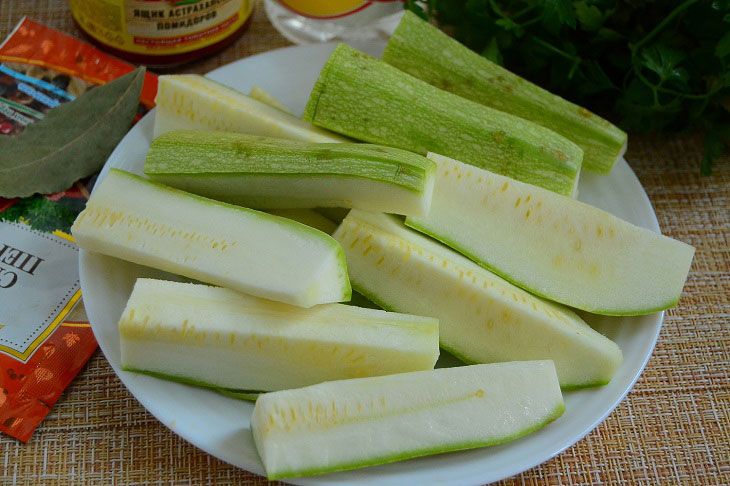 2. At the bottom of a clean jar we place spices and a sprig of any greens that you love.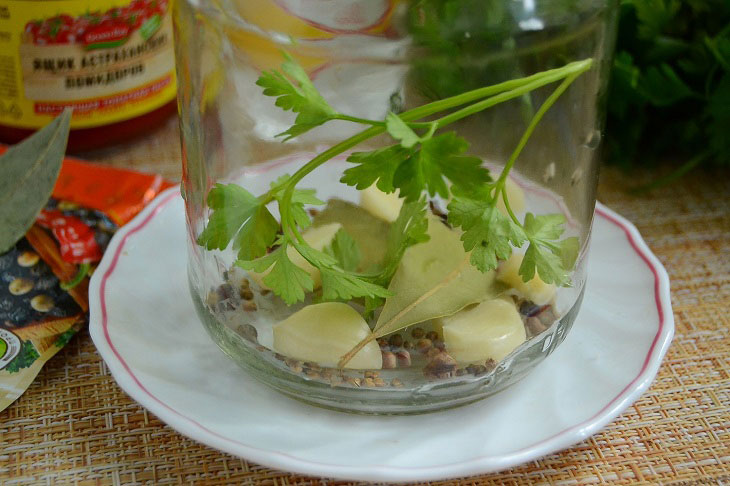 3. Slices of zucchini are stacked vertically rather tightly one to the other.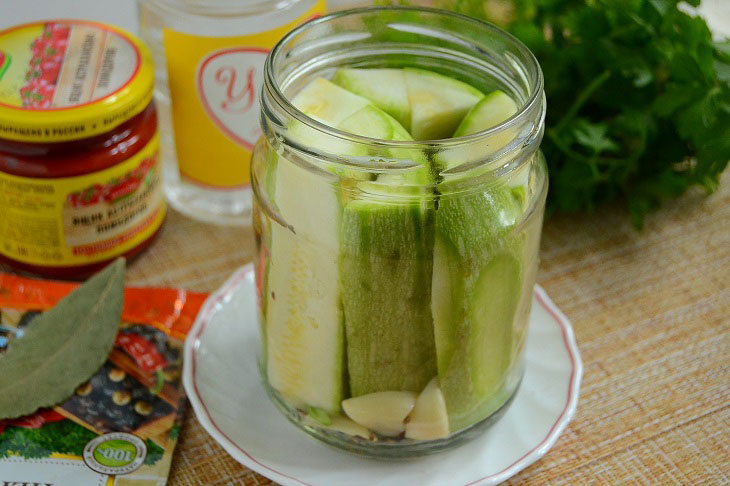 4. Fill the zucchini with boiling water and let it cool slightly under the lids on the table.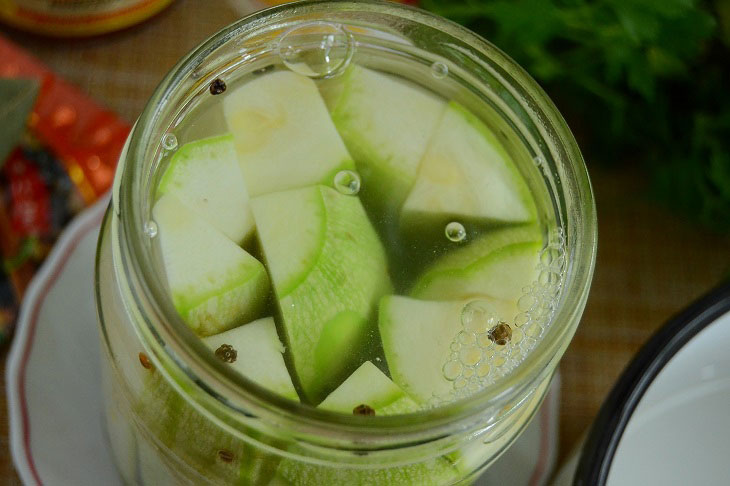 5. Drain the water from the cans into the saucepan through the lid with holes.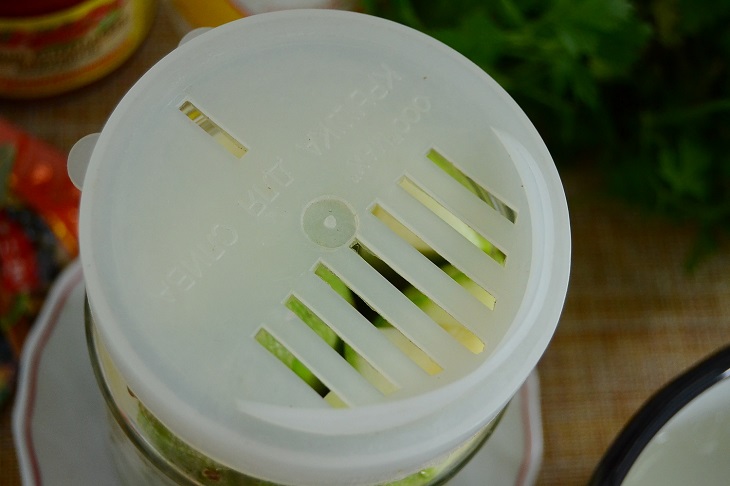 6. Add salt, sugar, tomato paste to the fragrant infusion and bring it to a boil.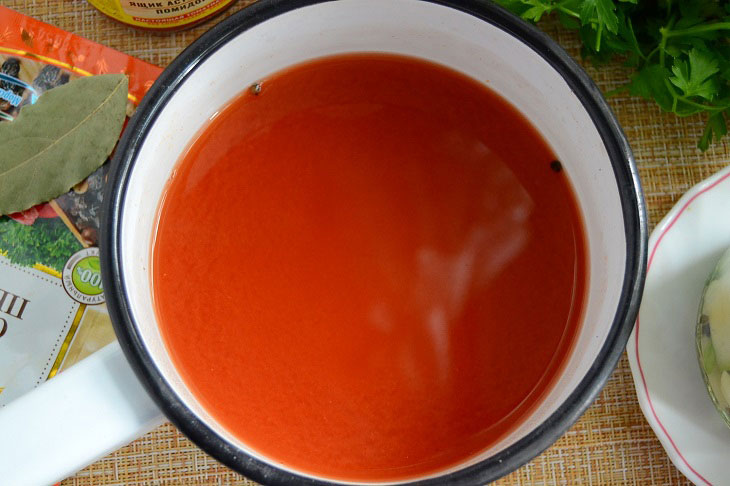 7. Pour the boiling marinade in a thin stream over jars of zucchini and cover with boiled lids.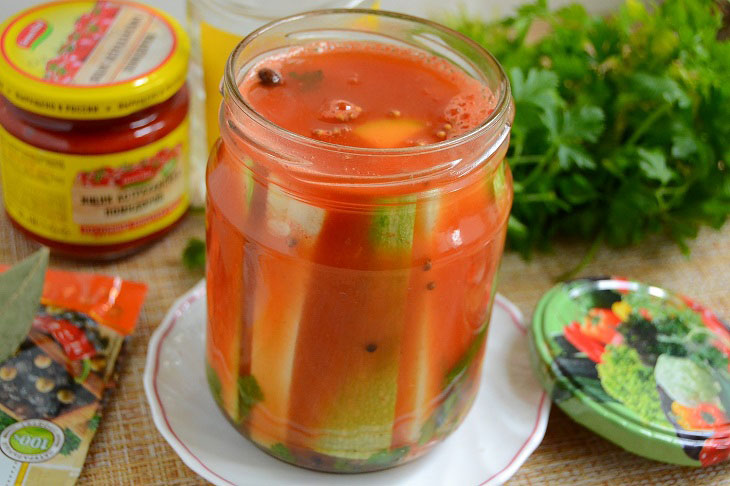 8. Sterilize jars of zucchini in boiling water for 15-18 minutes. Do not forget to lay a cotton cloth on the bottom of the container so that the jars do not burst.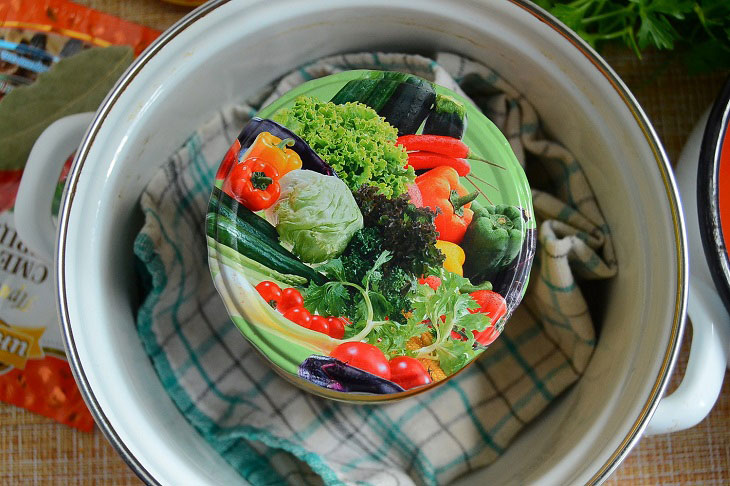 9.  We seal the jars with screw or tin lids.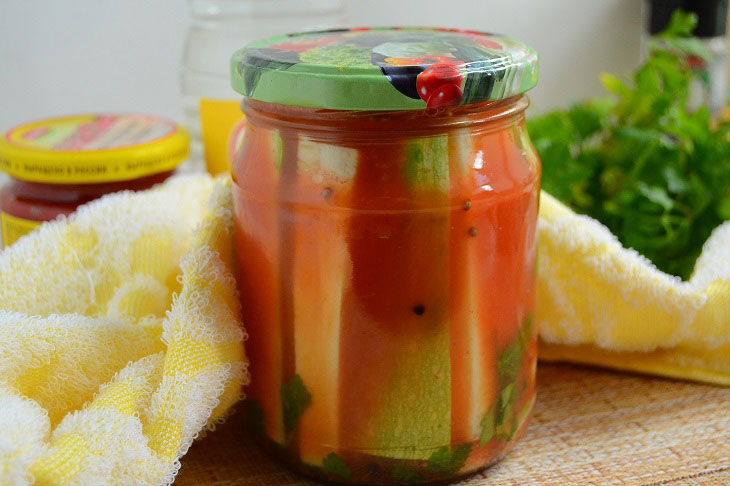 Zucchini "Bloody Mary" for the winter are ready. You need to store such a blank in a dark, cool place.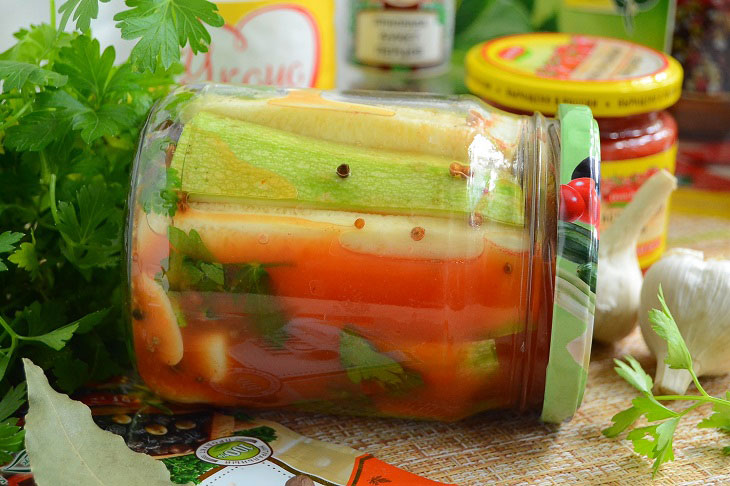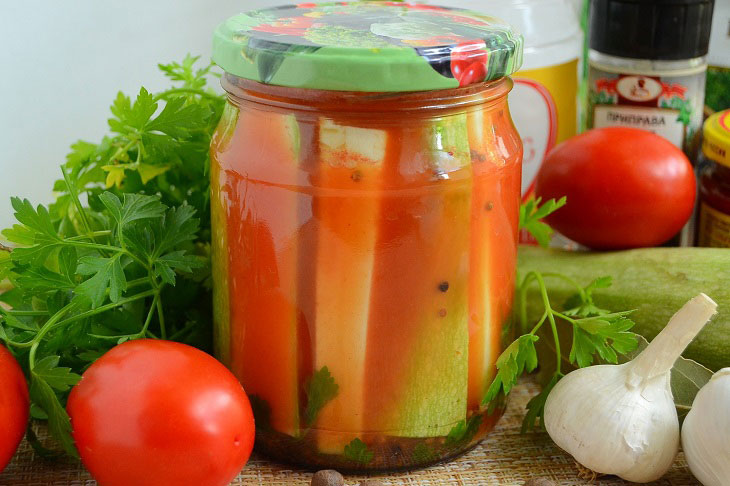 Bon appetit!