Zucchini casserole turns out to be quite a hearty dish that can be served for lunch or dinner. It is also suitable for a children's menu, provided that children do not refuse to try their often unloved zucchini. Slicing a vegetable can be any – the appearance of the casserole will depend on this. When cutting a vegetable into cubes, the casserole turns out to be more whole, when cut, it keeps its shape, and looks neater on a plate.
Ingredients:
Zucchini (medium) – 1.5 pcs.
Chicken eggs – 3-4 pcs.
Milk – 70 ml.
Salt – 4 pinches.
Spices – 3 pinches.
Vegetable oil – 1 tbsp. l.
Hard cheese – 100 g.
How to cook:
1. It is better to use younger zucchini – they have a delicate peel and inside, they just need to be washed. Otherwise, it is better to clean the vegetable from the outside and from the inside. After preparation, cut the zucchini into cubes or strips.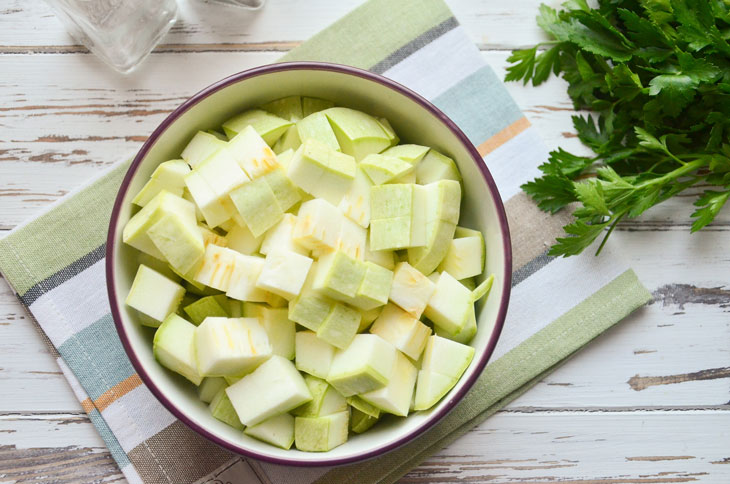 2. Prepare the filling in a deep bowl. Beat in 3 large or 4 small eggs, always fresh. Also pour in fresh milk of any fat content.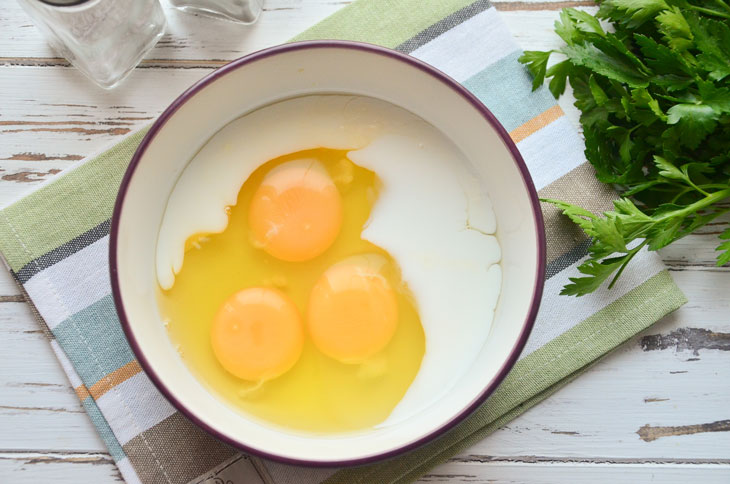 3. Salt the filling and add some spices at your discretion – you can take a mixture of ground peppers.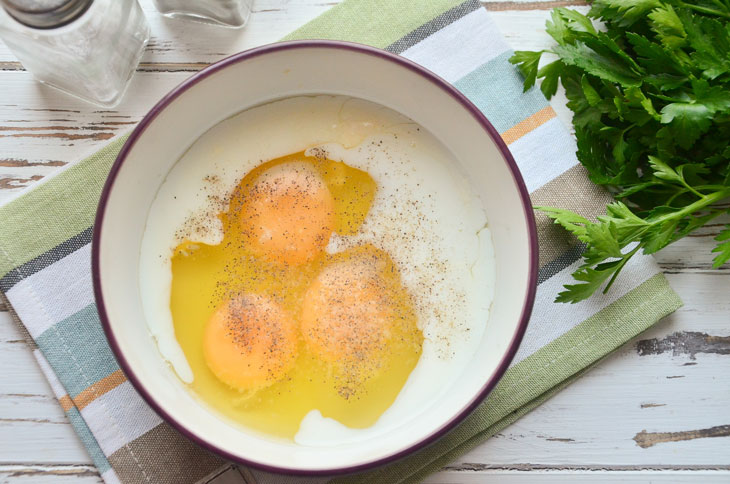 4. Use any hard cheese. Grate it on a coarse or fine grater, send it to a bowl. Mix everything well with a fork or whisk.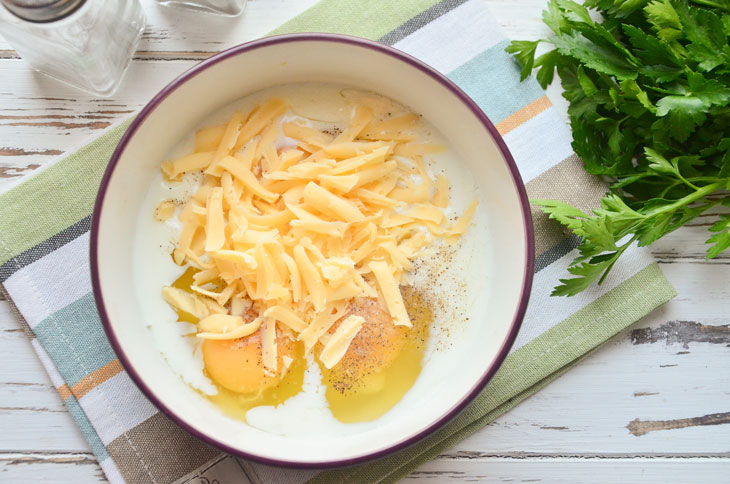 5. Lubricate the baking dish with any fat – vegetable or creamy. Put the cubes of zucchini in a container, smooth. Can be lightly salted.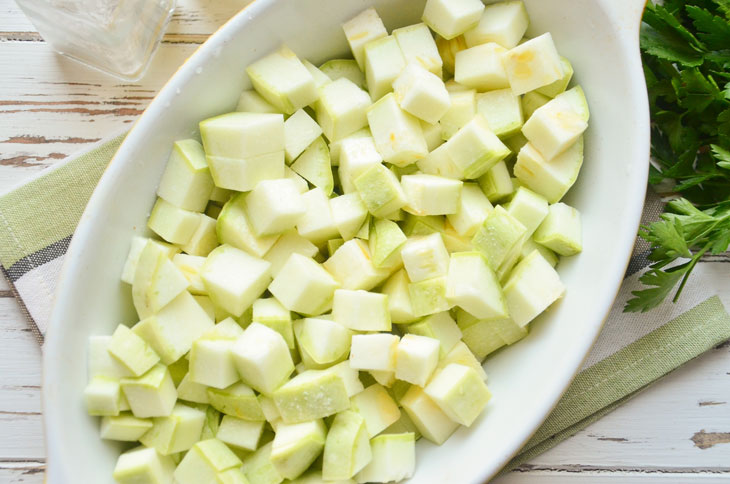 6. Pour the zucchini with the prepared mass of eggs, milk and cheese. Optionally, you can sprinkle additional cheese on top of the zucchini.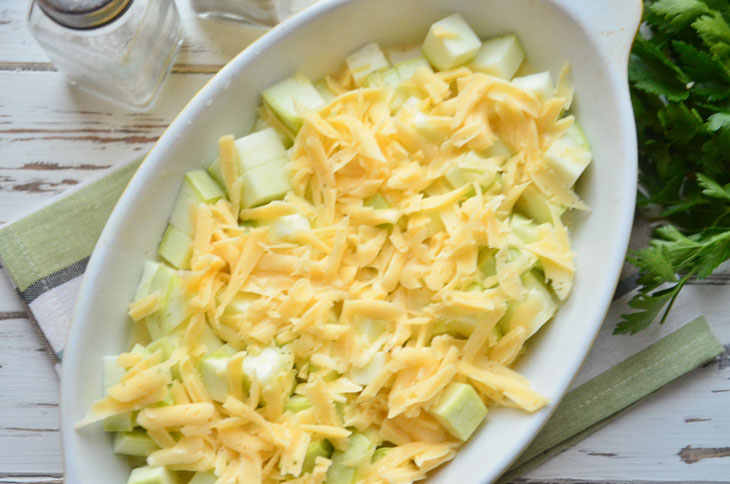 7. For the first 15 minutes of baking, cover the dish with foil. The temperature of the oven should reach 180 degrees. Send the form to the oven and after 15 minutes remove the foil. Bake another 10-15 minutes.
Cut the finished dish into portions and serve.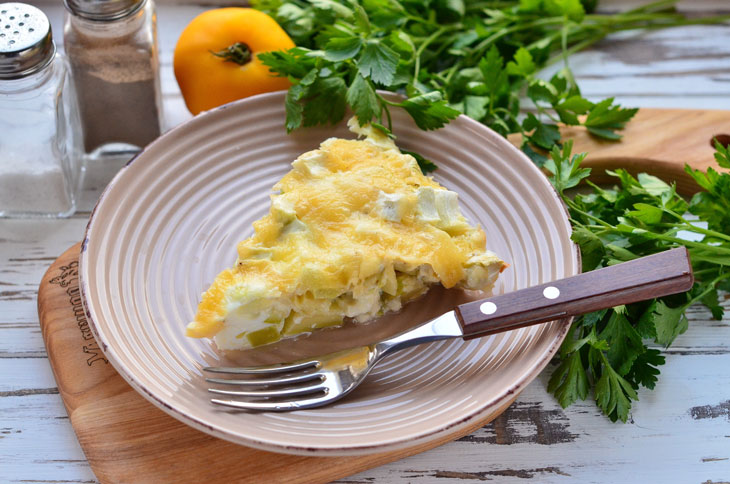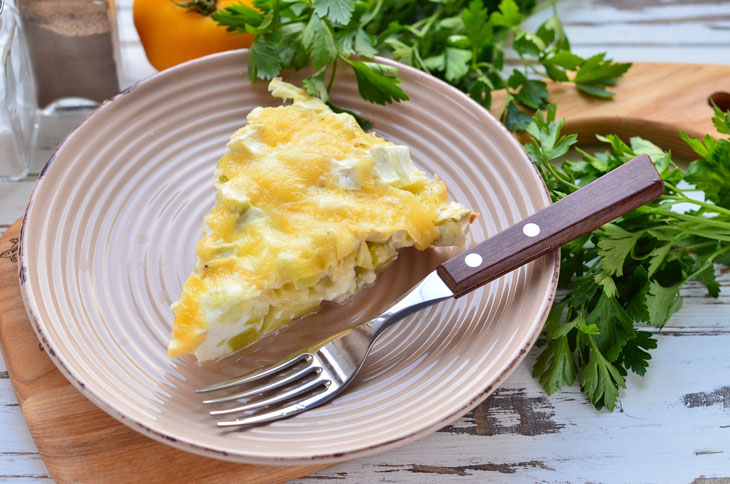 Enjoy your meal!