Zucchini for the winter according to the grandmother's recipe are very tasty, and it is not difficult to cook them. To prepare such an appetizer for the winter, vegetables, both young and older, are boldly suitable. The most important thing is that there are no seeds inside the vegetables. You can clog them in jars with a volume of 0.5 liters or 1 liter. It is imperative to store the finished preservation in a cool and preferably dark place. For this, a pantry or cellar is ideal.
Zucchini for the winter according to my grandmother's recipe goes well with any side dishes and meat dishes. That is why, you can safely cook both boiled potatoes and pork steak for them. As a snack, such zucchini is also simply irreplaceable.
Ingredients:
Zucchini – 650 g.
Carrot – 1 pc.
Salt – ½ tsp
Vinegar 9% – 2 tbsp. l.
Water – 100 ml.
Vegetable oil – 100 ml.
Tomato paste – 1 tbsp. l.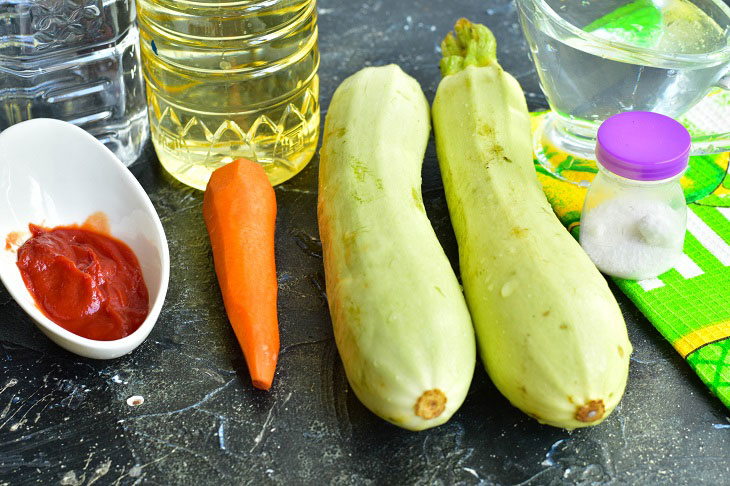 How to cook:
1. Wash all vegetables very thoroughly, then peel them.
If the zucchini is young, then you do not need to cut the peel from them at all.
Cut the zucchini into medium sized cubes.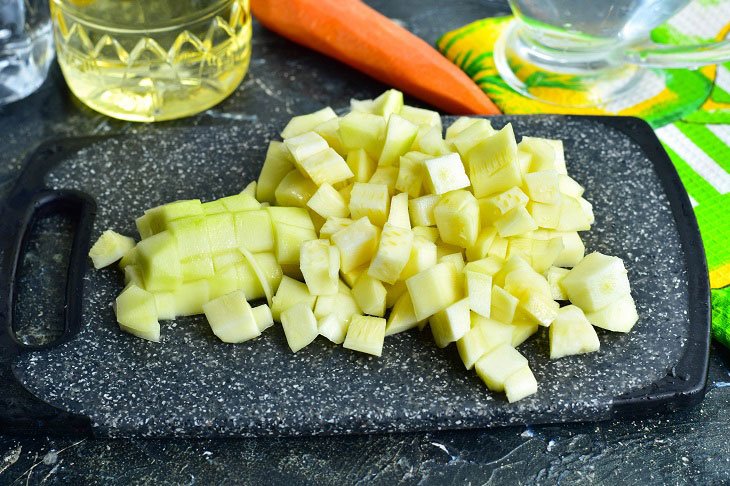 2. Put the chopped zucchini in the pan. Do the same with carrots.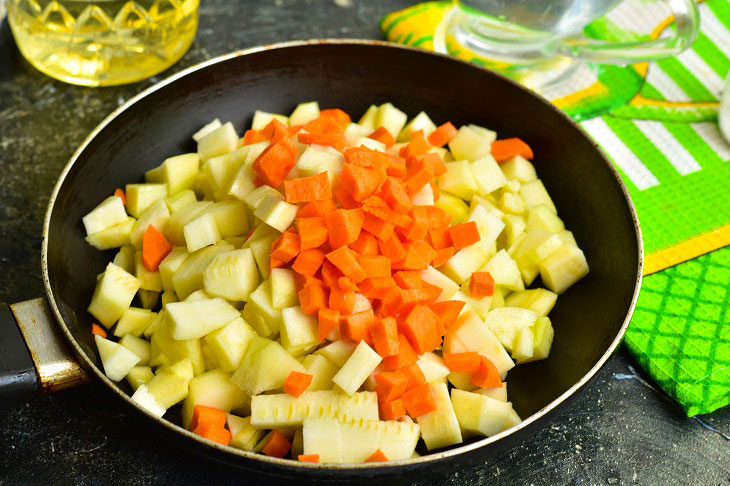 3. Add tomato paste and salt.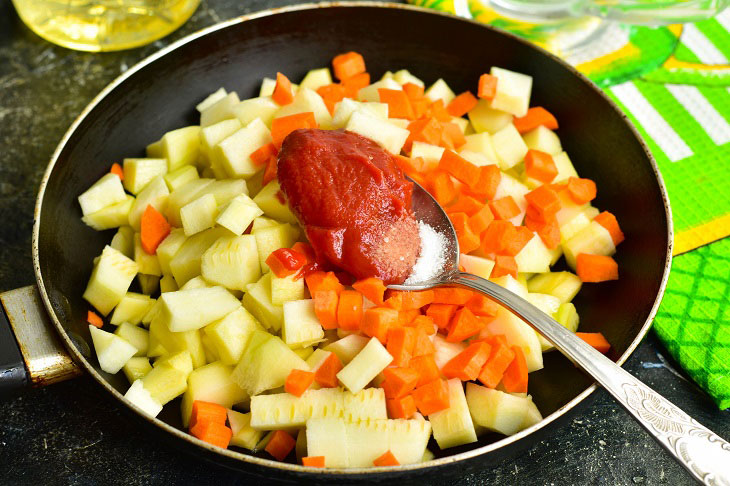 4. Pour in water, it is better to use purified water.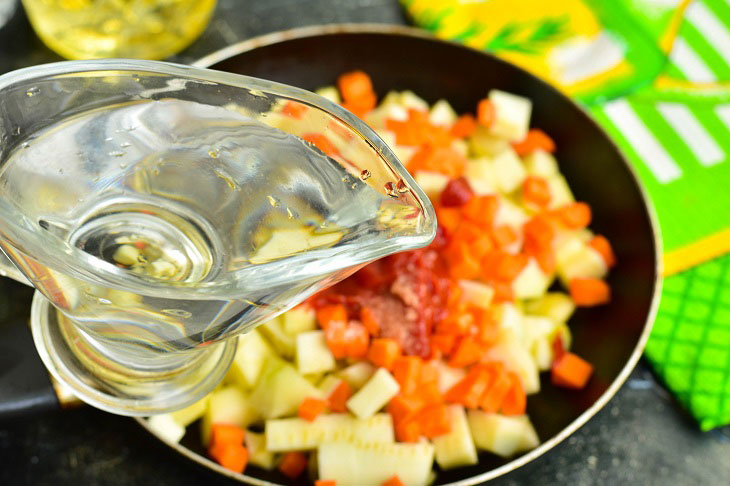 5. Then pour in the vegetable oil.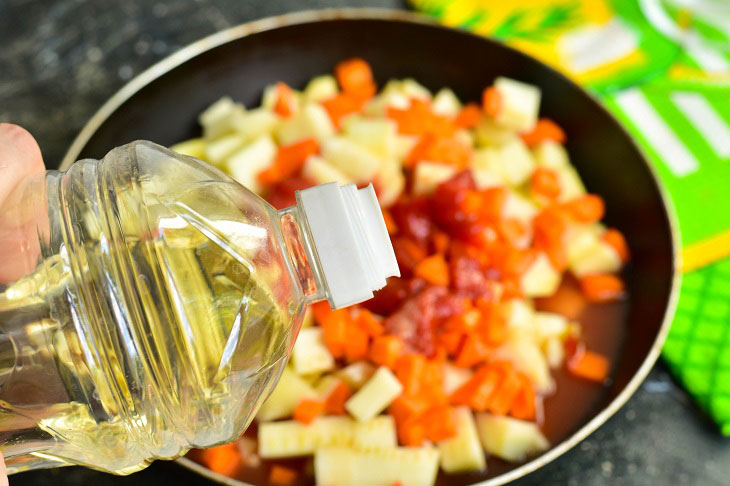 6. Put the pan with vegetables on high heat. When the sauce boils, reduce the heat. Simmer the zucchini for 15-20 minutes. During this time, both carrots and zucchini should become soft.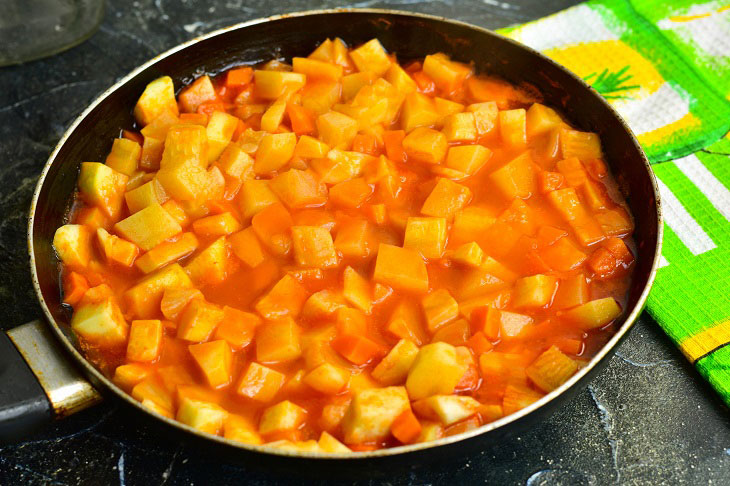 7. Now pour in the usual table vinegar. You can, of course, use acetic acid, but it must be diluted with water in the right proportions. Simmer vegetables for another 5 minutes.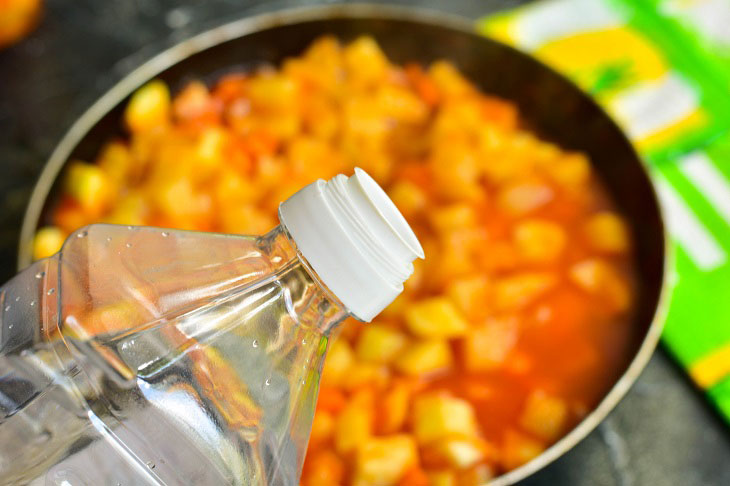 8. Now spread the prepared preservation into clean glass jars with a spoon. Wash them very thoroughly beforehand, and then send them to the microwave for 1 minute.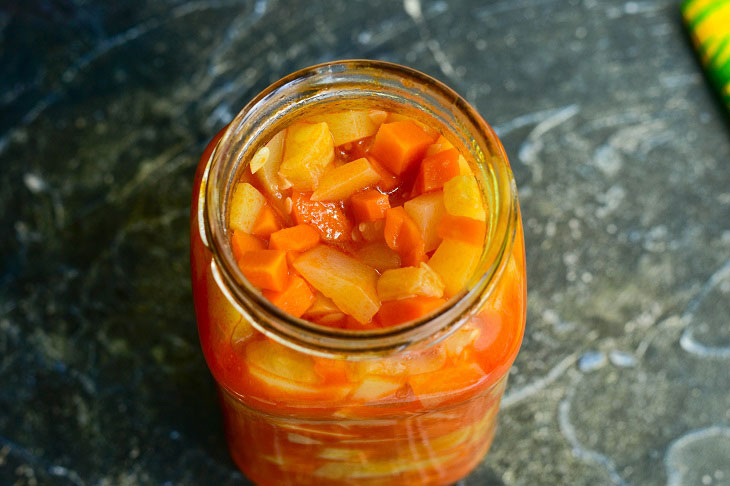 9. Then put the jar in a saucepan or ladle, on the bottom of which lay a rag or towel. Pour in water. Sterilize the preservation for 5-8 minutes, and then tightly screw the lids on the jars.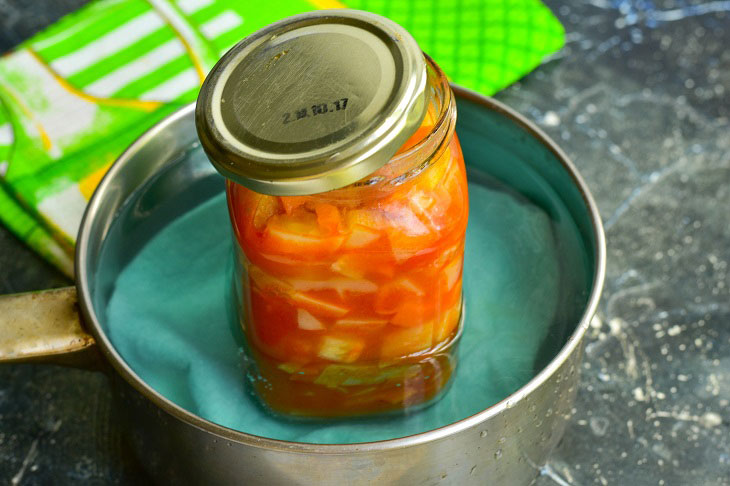 These are the zucchini for the winter according to my grandmother's recipe!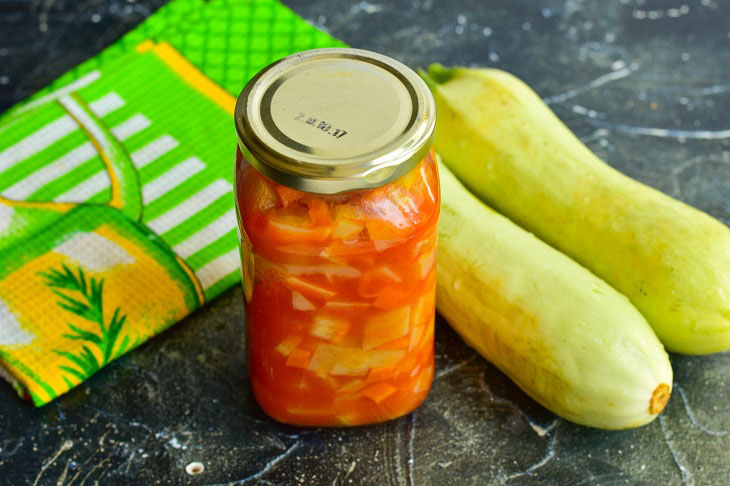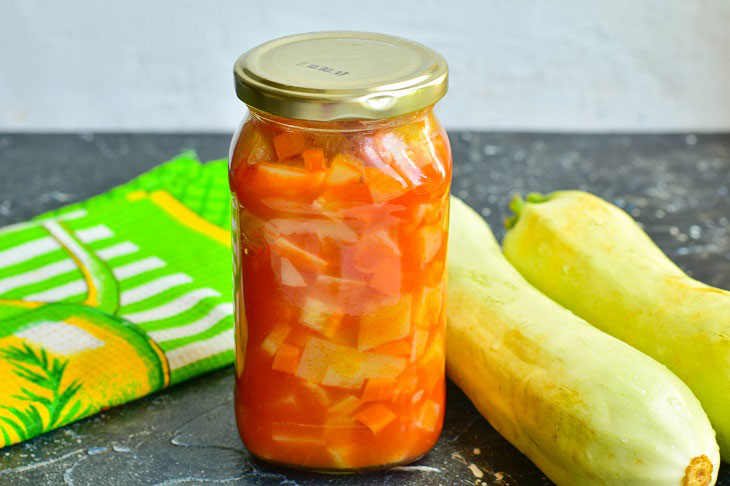 Enjoy your meal!