Sautéed Zucchini with Tomatoes, Cheese and Garlic is the perfect summer snack, although it can be made out of season by using frozen vegetables. In this case, it is better to freeze zucchini cut into circles. Cheese is suitable, in principle, any. However, it is worth giving preference to a product that melts well. If desired, you can give the appetizer a more piquant taste by using more garlic, as well as black and red ground pepper.
Ingredients:
Zucchini – 2 pcs.
Tomatoes – 3 pcs.
Hard cheese – 70 g.
Oil for frying – 3 tbsp. l.
Mayonnaise – 5 tbsp. l.
Salt – 3 pinches.
Garlic – 3 cloves.
Fresh herbs – 3-4 branches.
How to cook:
1. Send zucchini under running water, wash the peel thoroughly, you can use a rough sponge. Then cut the vegetables into thin slices.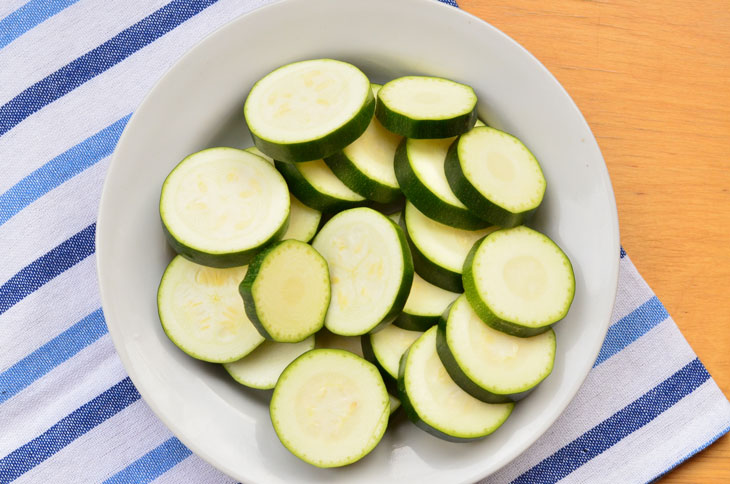 2. Heat oil for frying in a frying pan. Carefully place the zucchini circles close to each other, salt each. Fry over medium heat for 3 minutes.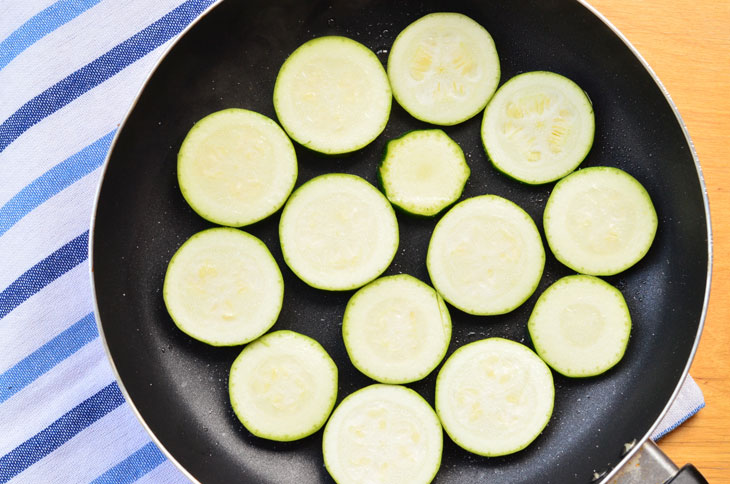 3. Use a spatula or fork to pry each circle and turn it over to the other side. Roast for a couple more minutes.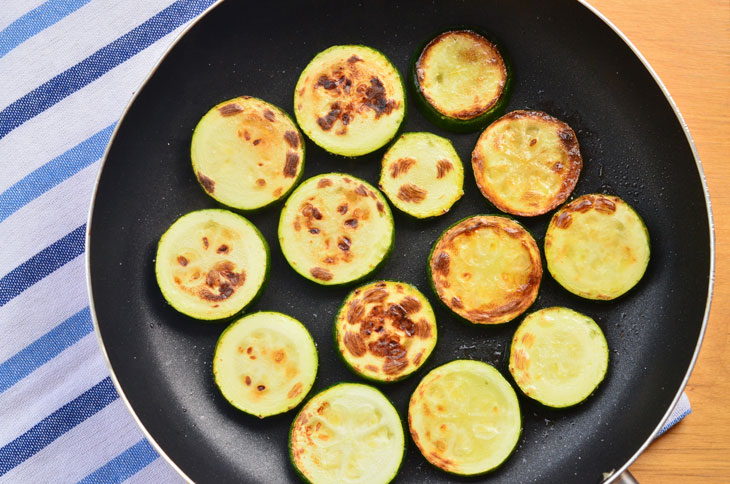 4. Fry all chopped zucchini.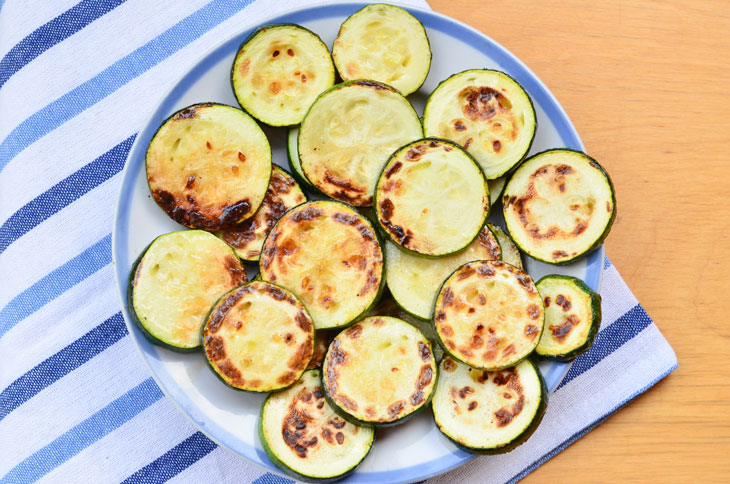 5. To prepare the dressing, combine mayonnaise of any fat content with chopped and peeled garlic. To grind the teeth, a special press or a regular knife is suitable. Mix everything.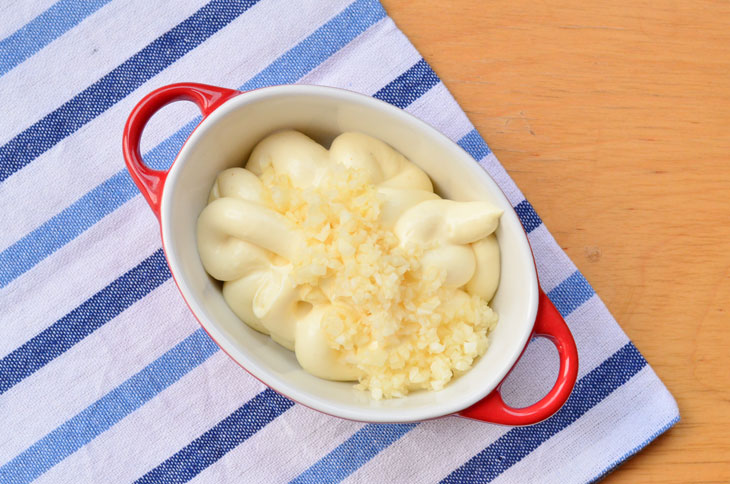 6. Cut the tomatoes into thin slices. Lubricate each piece of zucchini with mayonnaise, then cover with a circle of tomato.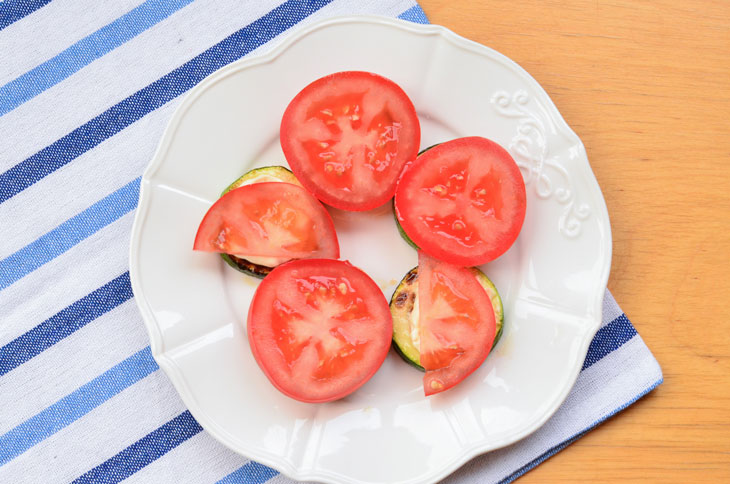 7. Grate hard cheese on a fine grater and sprinkle each workpiece on top. Place in the microwave for a minute or serve as is.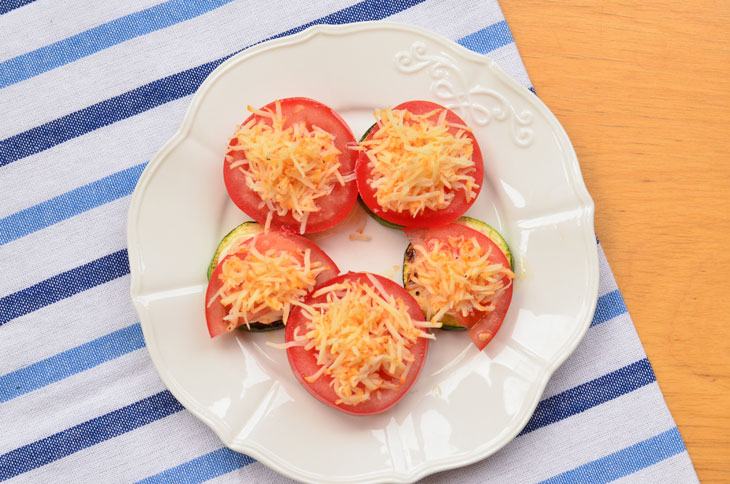 Tastier and juicier appetizer in a hot or warm form.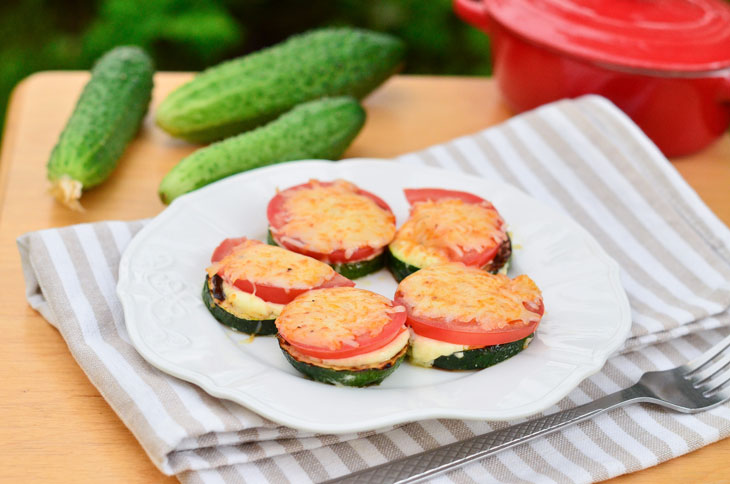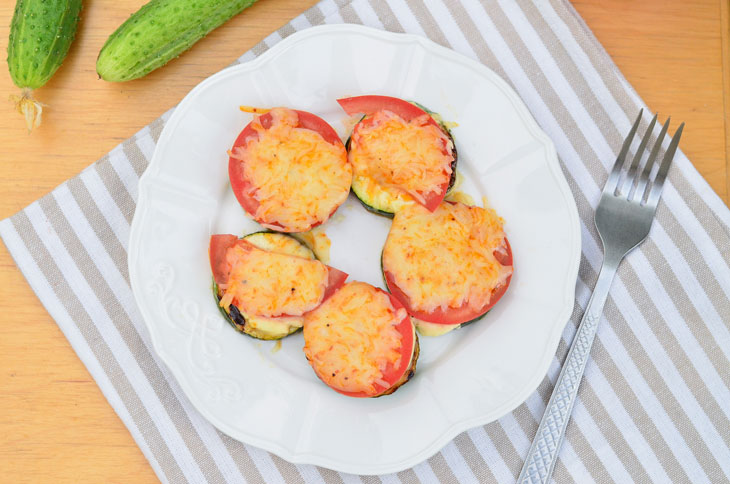 Enjoy your meal!