Zucchini in the oven with cheese sticks is not only a very tasty snack that can be prepared very quickly, but also quite low-calorie. For its preparation, it is best to buy young zucchini, they are more juicy and it is not necessary to peel them. Hard cheese must be purchased of excellent quality, otherwise it simply will not melt during baking.
Zucchini should be baked in the oven on its middle position. Of the spices, you can stop the choice not only on ground black pepper, but also on paprika, oregano, dried garlic and others.
Ingredients:
Hard cheese – 60-80 g.
Chicken egg – 1 pc.
Young zucchini – 0.5-1 pc.
Salt – to taste.
Black ground pepper – to taste.
Vegetable oil or butter – for greasing the mold.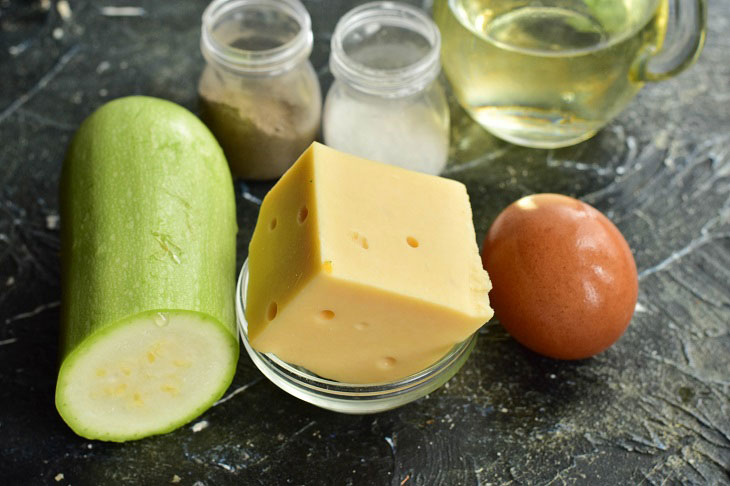 How to cook:
1. Wash a young zucchini under running water. After that, cut it into cubes so that they are the same in thickness. It is not necessary to peel the vegetable, it has a soft peel.
If you bought old zucchini, then be sure to cut the peel off them with a sharp knife.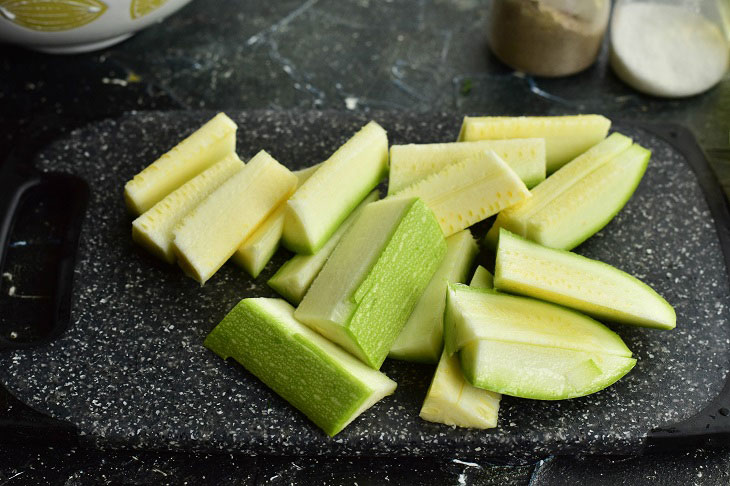 2. Beat the chicken egg into a deep bowl. Mix it very well with a regular kitchen fork or whisk.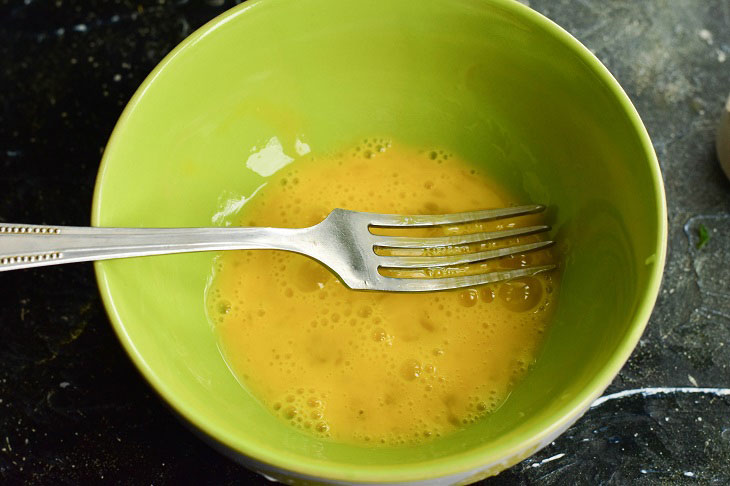 3. Now put the sliced ​​\u200b\u200bzucchini sticks into the batter.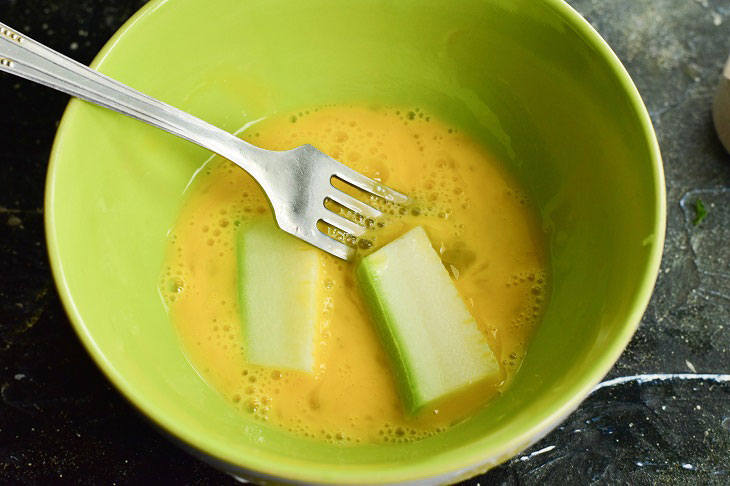 4. Grate hard cheese on a fine or coarse grater.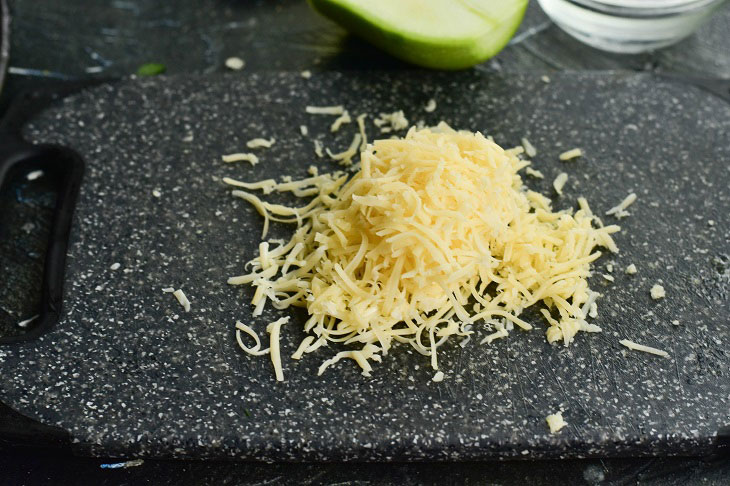 5. Put the zucchini in batter on a baking sheet, which is greased with vegetable oil. Salt and pepper them to taste.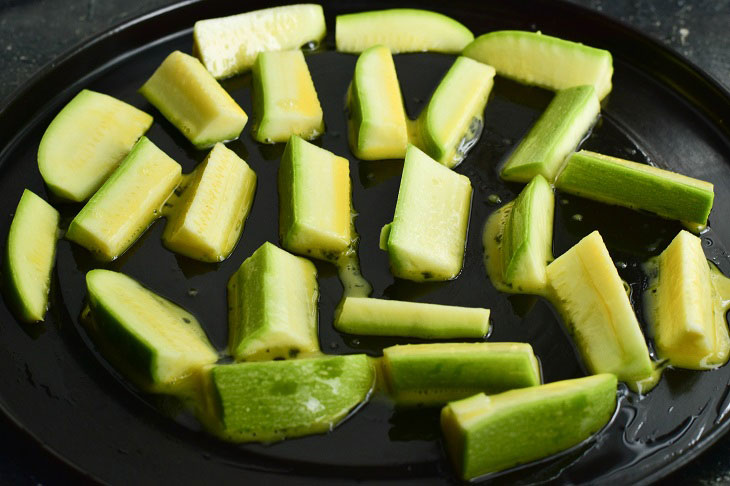 6. After that, sprinkle them with plenty of grated cheese. By the way, cheese can be sprinkled on the bars at the end of baking.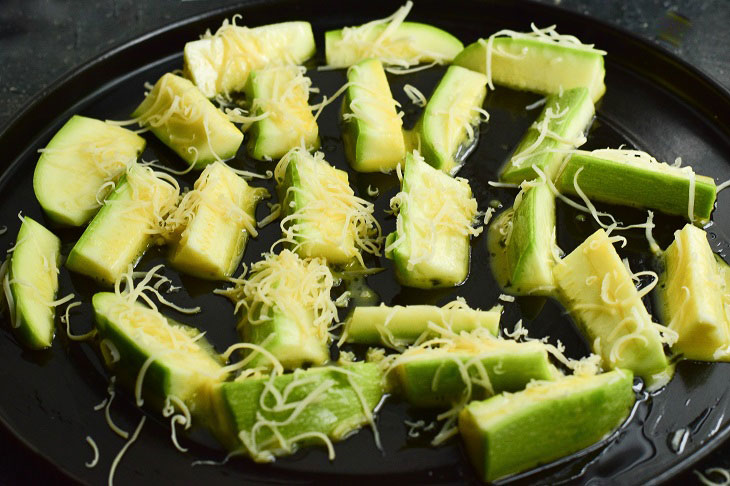 7. Send the baking sheet to the oven preheated to 190 degrees for 30 minutes.
Put the finished zucchini sticks with cheese on a dish. To make it easier to remove them from the pan, use a metal spatula. Sprinkle the finished dish with chopped herbs. You can squeeze mayonnaise on top of them or pour sour cream on them.
Here is such an original, vegetable and very tasty snack!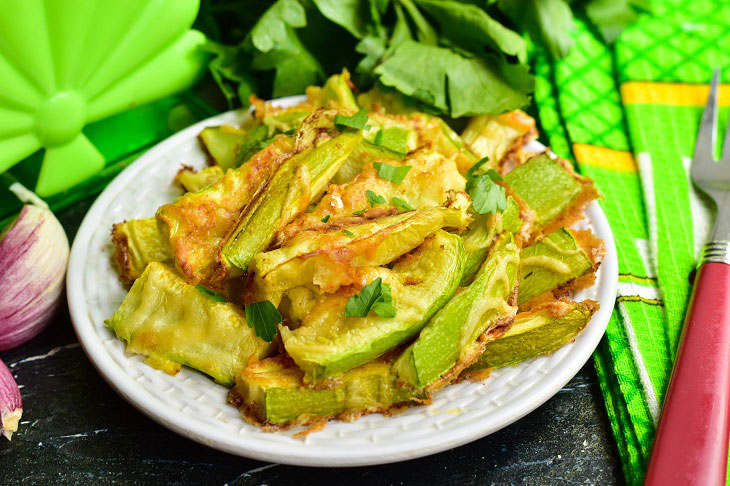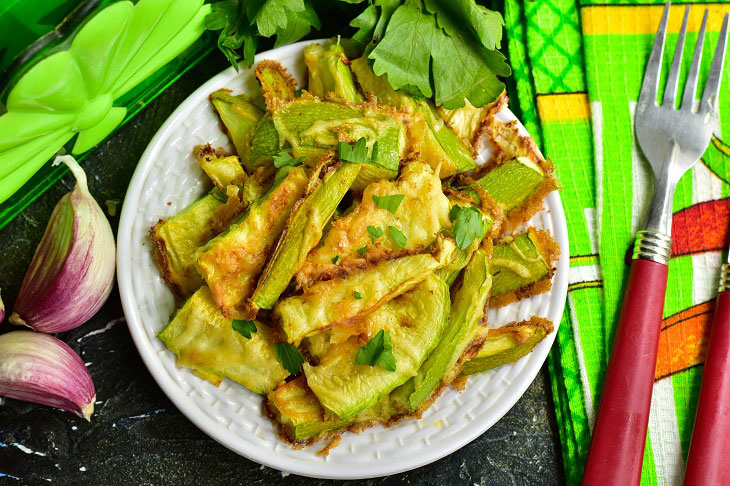 Bon appetit!