Zucchini jam has a unique and very aromatic taste, somewhat reminiscent of pineapple. You can easily prepare such a sweet for tea or roll it up in jars for the winter.
For cooking, you can use young or older zucchini, the main thing is that they do not have seeds. The amount of sugar and citric acid added to the jam may be more or less than indicated in the ingredients. It all depends on personal taste preferences. It is necessary to store ready-made zucchini jam, if it is rolled up for the winter in jars, in a dark and rather cool place. Shelf life – 1 year.
Ingredients:
Zucchini – 1 pc.
Sugar – 150-200 g.
Citric acid – ¼ tsp.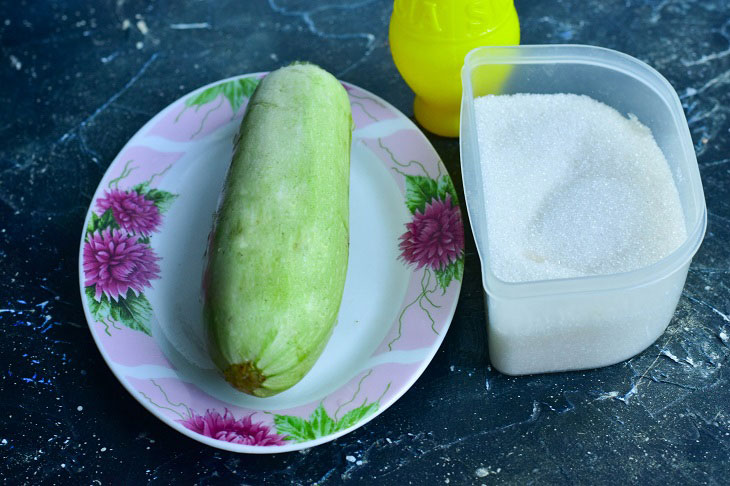 Output: jar of 100 ml.
How to cook:
1. Wash the zucchini very well, if there are spots or damage on the peel, then cut it off with a sharp knife. Cut the vegetable into cubes, but not too small in size, as they will decrease at least twice during the cooking process.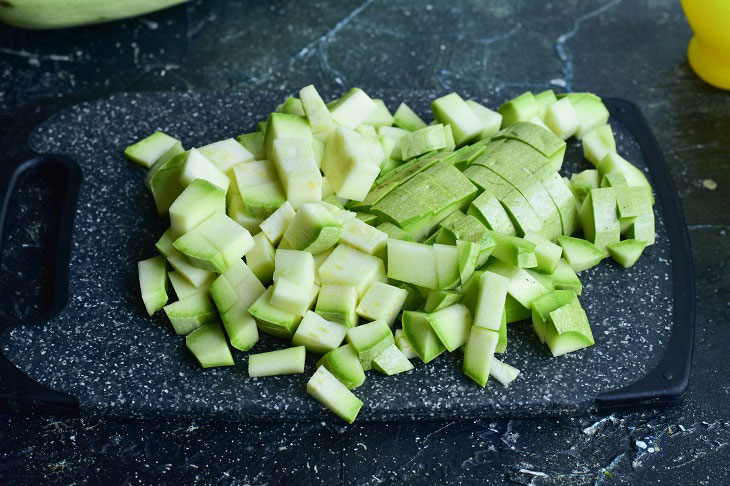 2. Put the cubes of zucchini in a container with a thick bottom.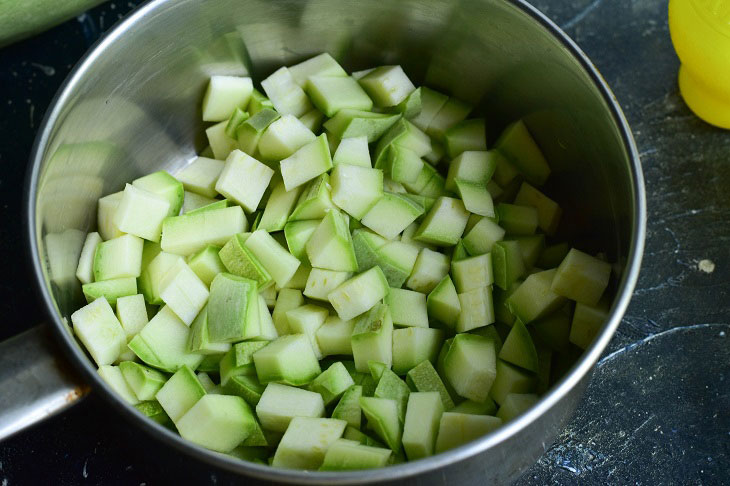 3. Add sugar to it. You can leave the vegetables for 30-40 minutes so that they release the juice. This procedure is optional.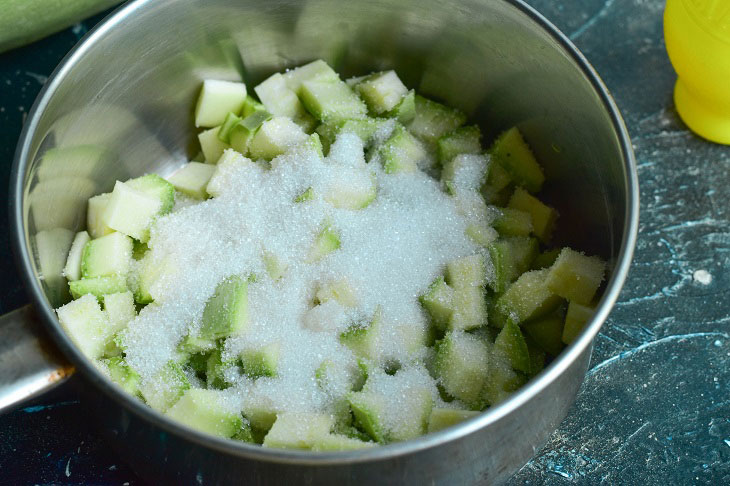 4. Now add lemon juice. You can use ready-made lemon juice or squeeze from a fresh lemon.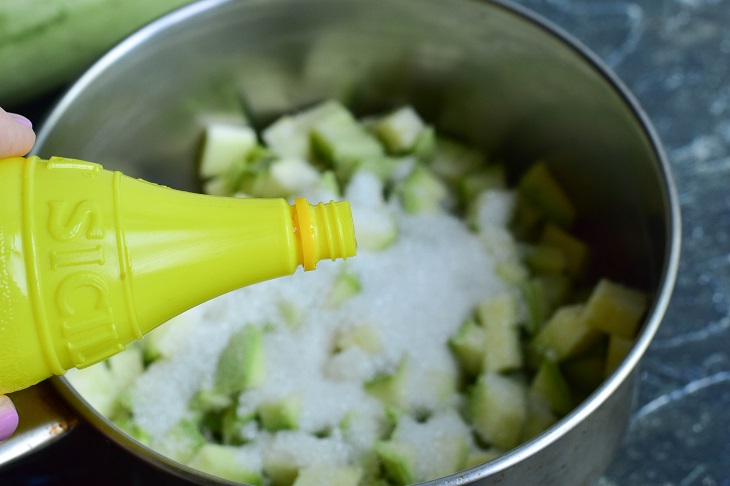 5. Put the container on low heat, mix everything very carefully with a spoon. When the jam boils and the zucchini releases enough juice, reduce the heat. Boil the jam to your desired consistency. Cooking time can be from 20-40 minutes (for the specified amount of ingredients).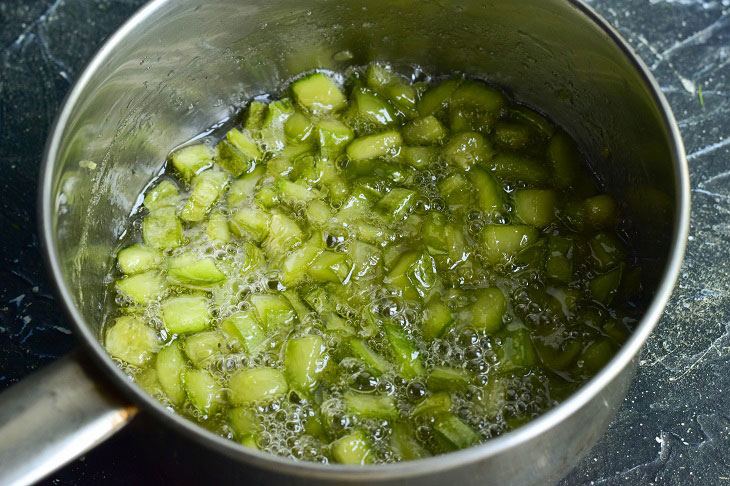 6. Put the finished zucchini jam in a bowl, when it cools down, you can safely serve it to the table.
If you decide to roll up such a yummy for the winter, then be sure to pre-wash a 100 ml glass jar. Sterilize it in a convenient way, lay out the finished jam, and then tightly screw the jar with a lid. And do not forget that it is worth storing jam only in a cool and dark place.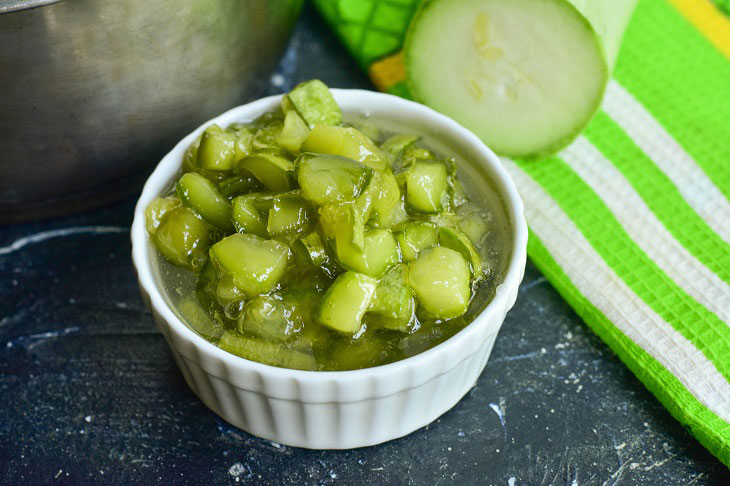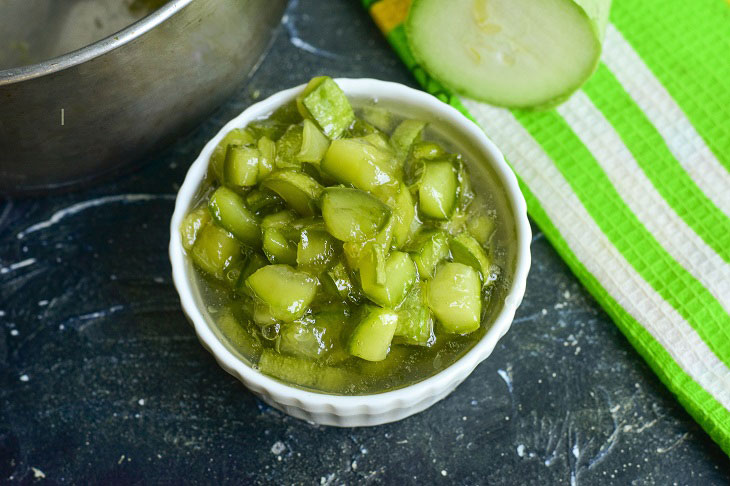 Bon appetit!