Zucchini marinated with dill and garlic is a fairly quick and easy cold appetizer to prepare. The basis of the dish is tender young zucchini. Finely chopped, they are marinated in a mixture of the most familiar spices for us – salt, sugar, black pepper. The marinade also contains sunflower oil and vinegar. You can use either refined oil, which has a faint smell of seeds, or unrefined oil with a pronounced aroma. In addition, fragrant dill and garlic are added to the marinade, which perfectly set off the taste of the main ingredient.
This appetizer is more popular in the summer, as ground vegetables have a low price and better taste.
Ingredients:
Zucchini (zucchini) young – 600-700 g.
Dill greens – 1 medium bunch.
Garlic – 4 cloves.
Salt – 1 tsp
Sugar – 1 tsp
Freshly ground black pepper – 1/3 tsp.
Vinegar 9% – 1 tbsp. l.
Sunflower oil – 30 ml.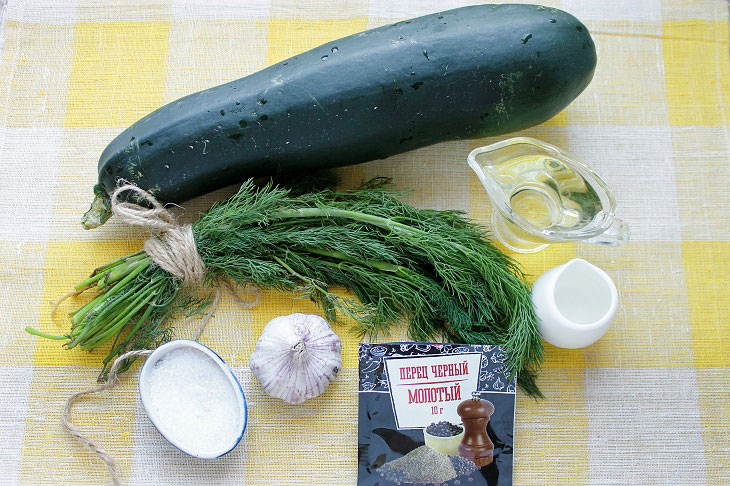 Cooking time: 2 hours 30 minutes. Servings Per Container: 6.
How to cook:
1. Wash the zucchini well, cut off the stalks. Use a vegetable peeler to remove the skin from the zucchini.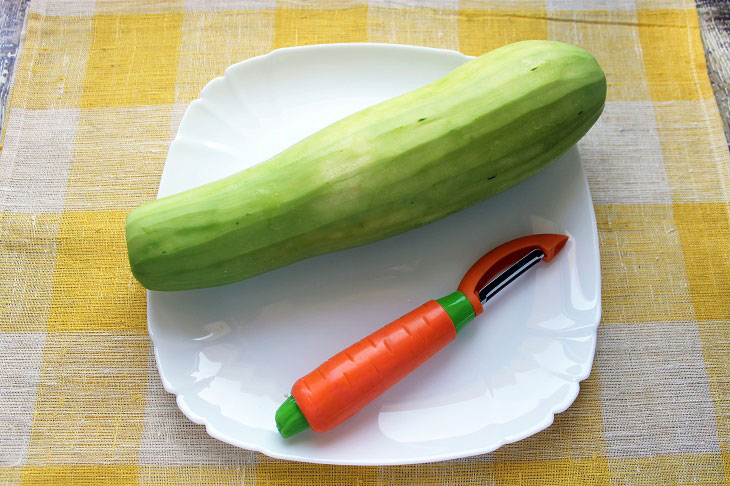 2. Cut the fruits into cubes, cubes or, as in the proposed recipe, quarters of rings.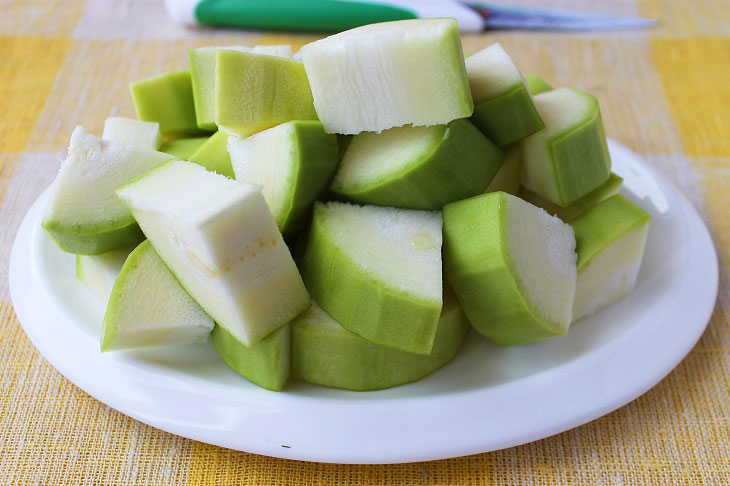 3. Put the zucchini in a bowl, sprinkle with salt and leave for 20 minutes.
While the vegetables release their juices, peel the garlic and chop the cloves as finely as possible.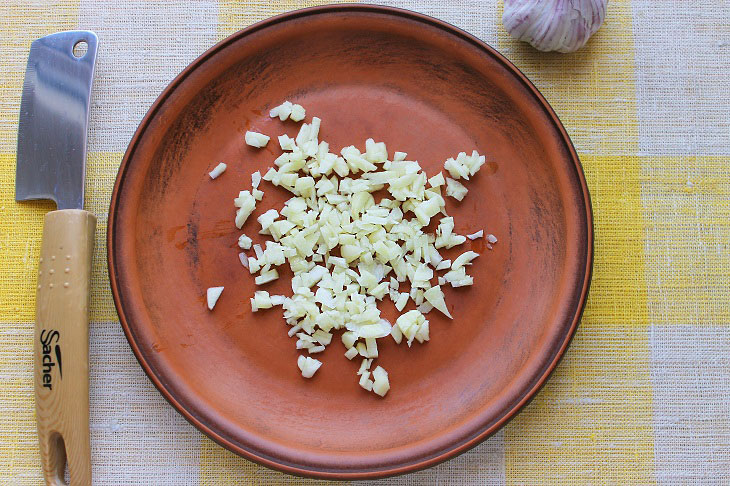 4. Rinse the dill greens, shake off the water and chop finely.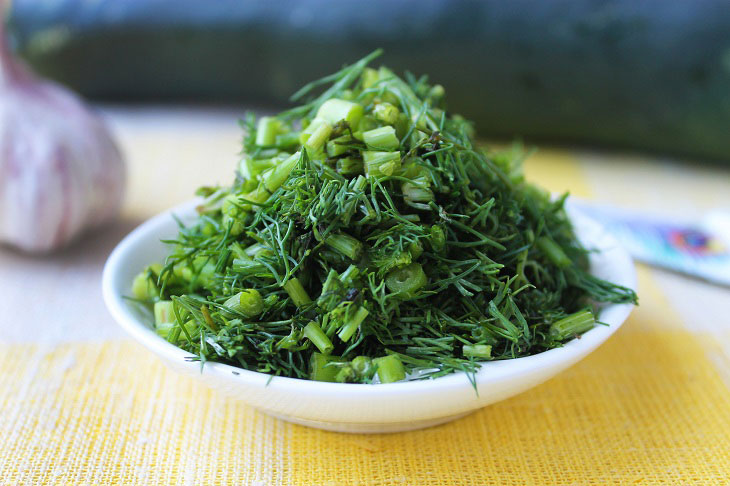 5. Drain the zucchini in a colander. After the released juice drains, put them back into the bowl. Add garlic and dill.
You can adjust the amount of salt, sugar, pepper, and vinegar to suit your taste. If you want the appetizer to be spicier, increase the amount of seasonings and garlic.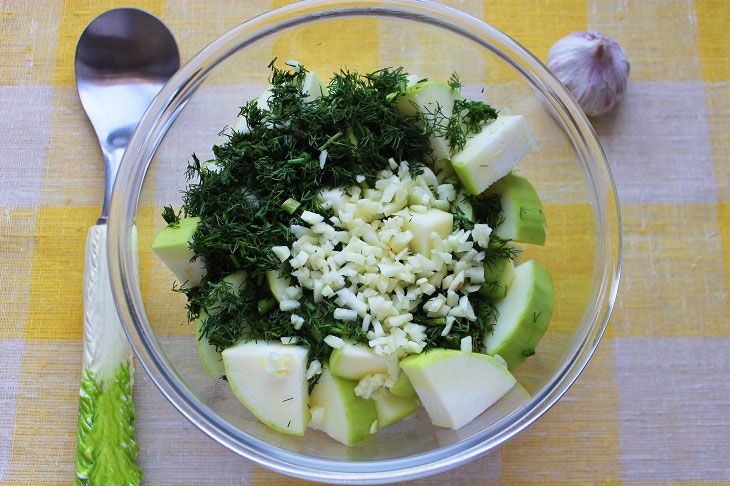 6. Season with sugar and freshly ground pepper.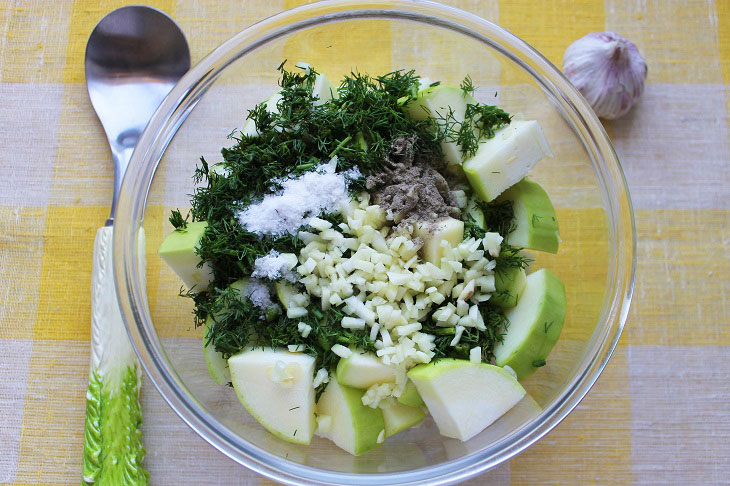 7. Pour in sunflower oil.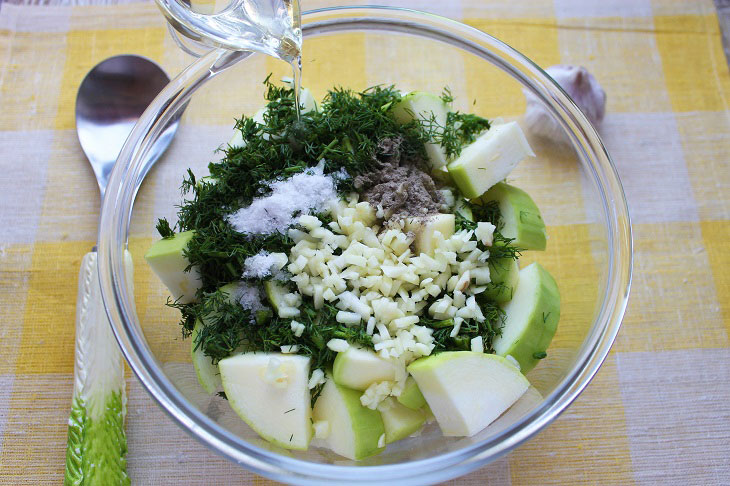 8. Add vinegar.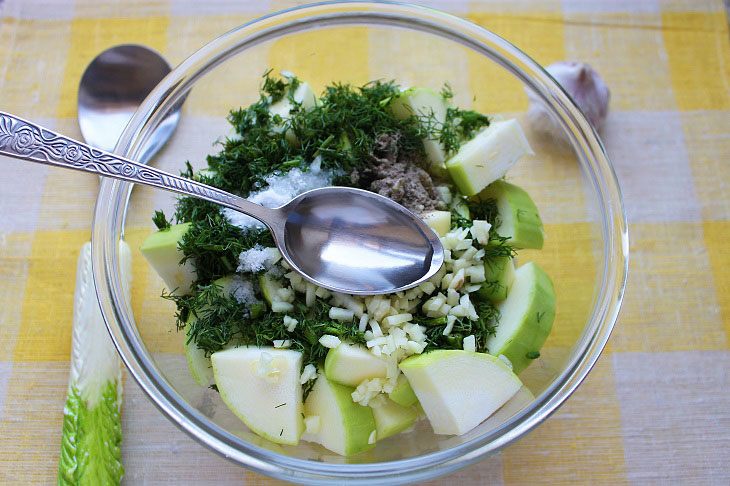 9. Mix all ingredients thoroughly.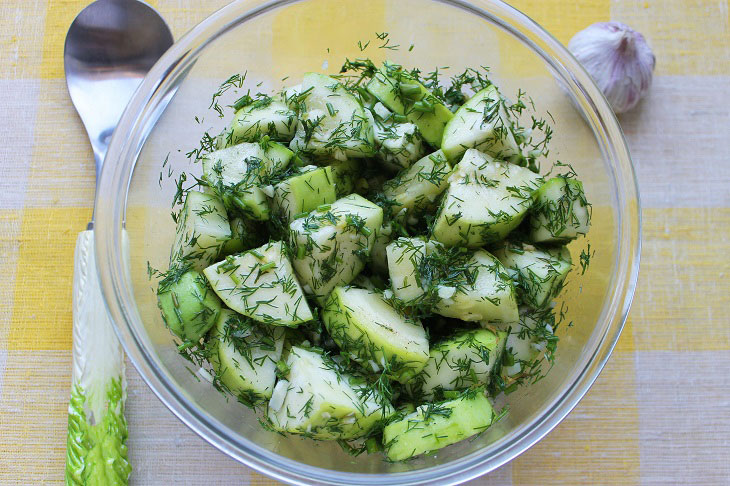 10. Tighten the bowl with cling film or cover and refrigerate for 2 hours to marinate the zucchini properly.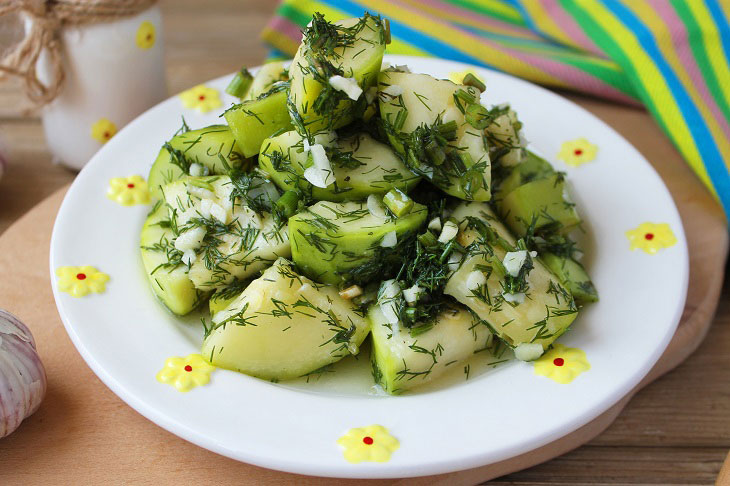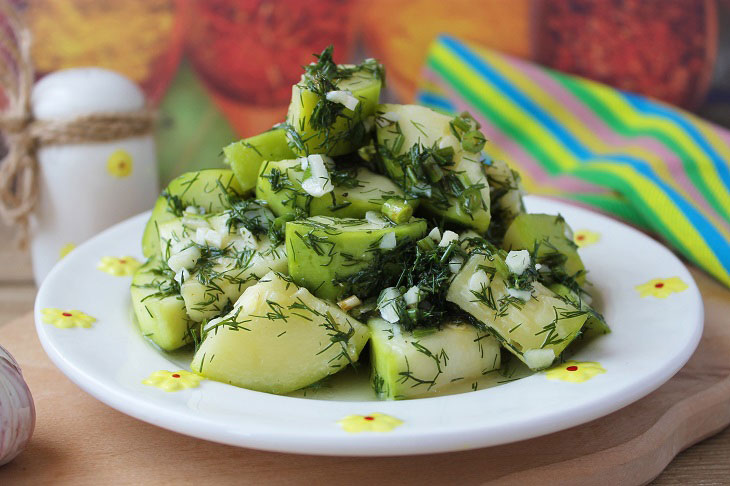 Enjoy your meal!