Delicious, quick, satisfying and healthy – this is how you can characterize this dish. In addition, food can be classified as budget, because it includes only affordable and cheap vegetables.
Note to the owner:
This recipe uses boiled beans. Preparing it is easy if you use the following tips. Sort the beans, rinse well and fill with water (in a ratio of 1: 3) overnight. Then drain the water away, and fill the beans with clean water, put on fire and bring to a boil. After that, reduce the fire and cook until cooked for about 1-1.5 hours. Boiling time depends on the variety and size of the beans.
You can speed up the preparation of the dish by boiling the zucchini in boiling water for 10-15 minutes and filling them with stuffing. Then you don't have to bake them.
You can cut the zucchini not lengthwise, but across, making "barrels".
Ingredients:
Medium zucchini – 4 pcs.
Boiled beans – 180 g.
Sweet pepper – 2 pods.
Carrot – 1 pc.
Tomato (large) – 1 pc.
Garlic – 2 cloves.
Refined sunflower oil – 1.5 tbsp. l.
A mixture of peppers – to taste.
Salt – to taste.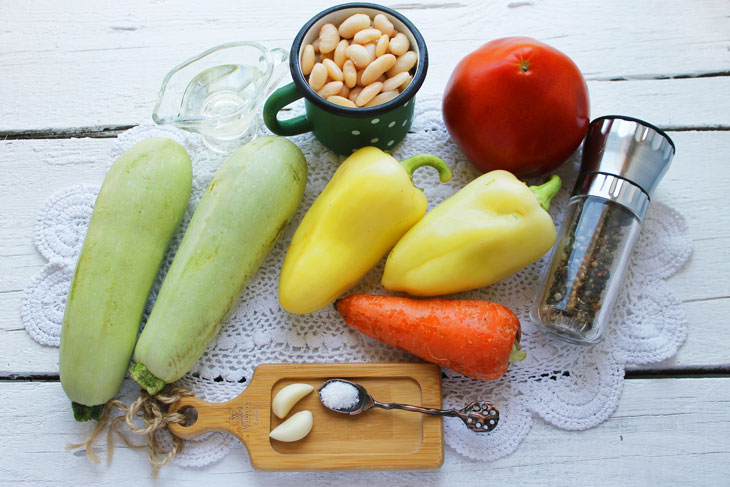 How to cook:
1. Wash the zucchini, remove the stalks and cut each one in half lengthwise.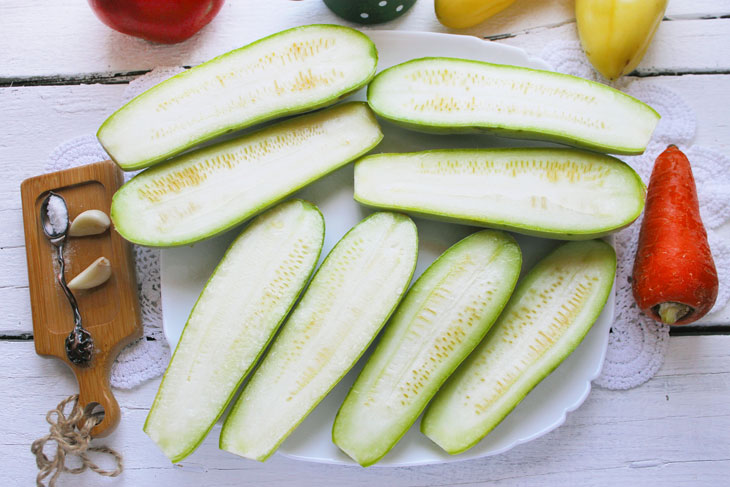 2. Remove the cores from the zucchini to make "boats".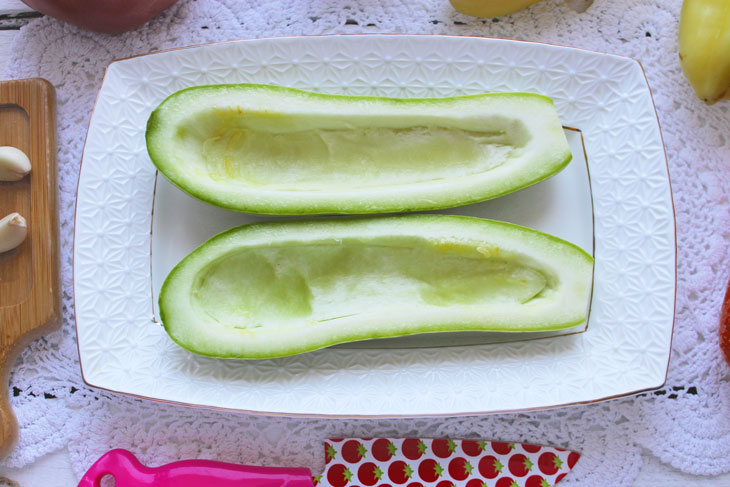 3. Cut the cores into small cubes.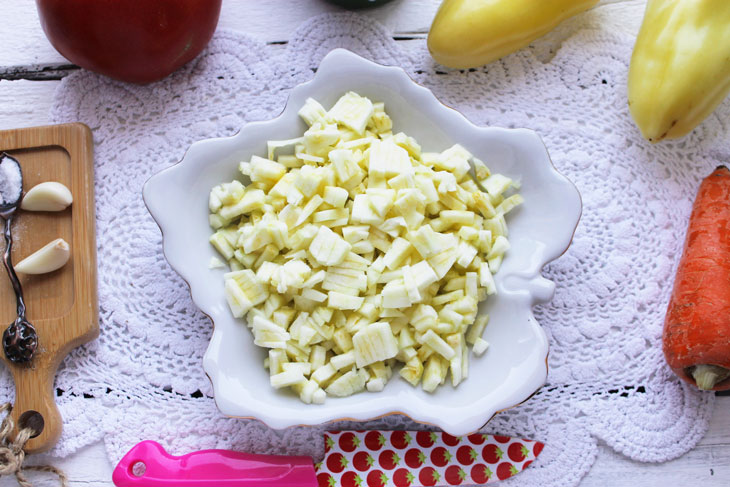 4. Wash peppers, carrots and tomatoes. Peel the carrots, remove the seed box from the pepper. Cut vegetables into small cubes.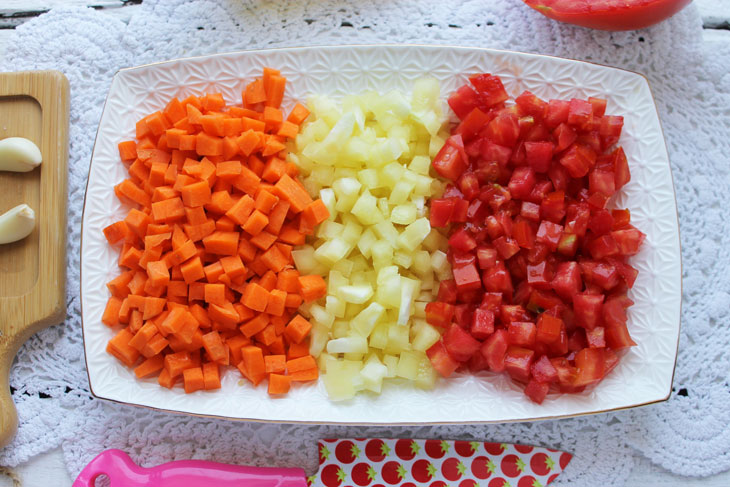 5. Heat the sunflower oil in a frying pan and fry the carrots in it for 10 minutes.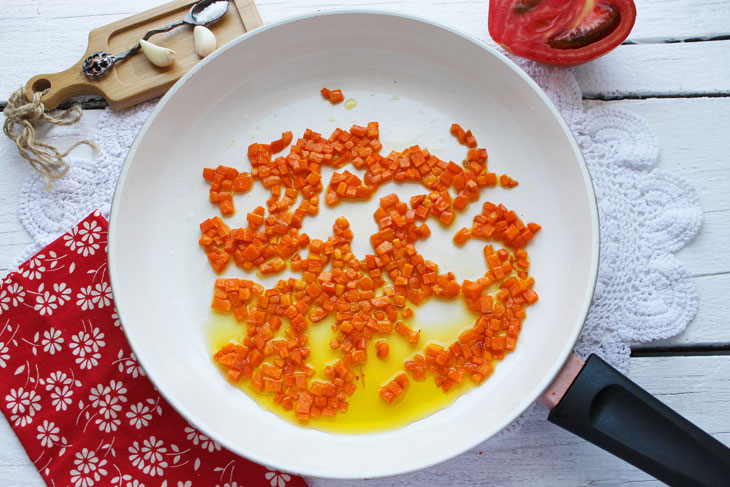 6. Then add pepper, tomato and zucchini pulp to the pan. Stir and cook for another 10 minutes.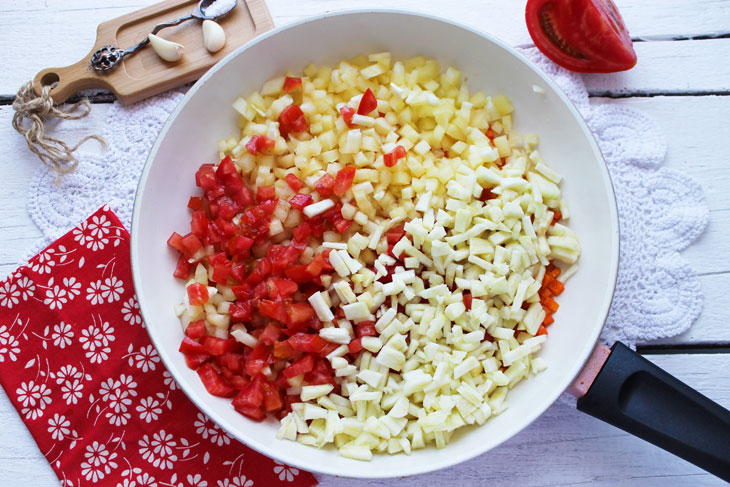 7. Then lay out the beans. Add minced garlic. Pepper and salt to taste. Mix thoroughly and cook for 2 more minutes.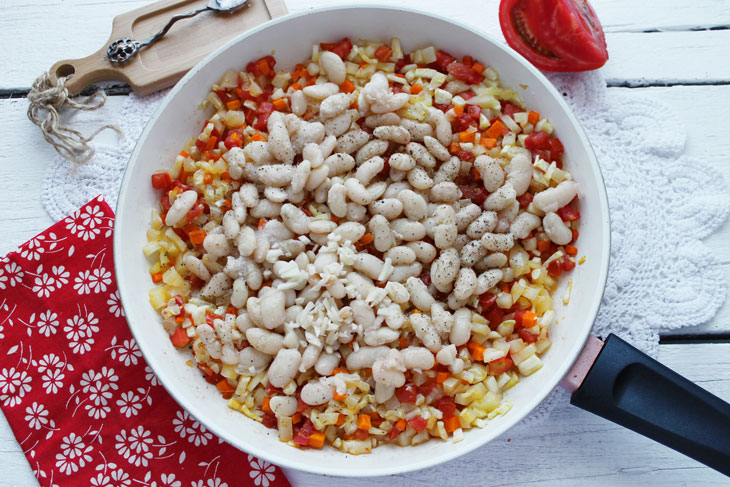 8. Fill the zucchini "boats" with stuffing and place on a baking sheet lined with baking paper.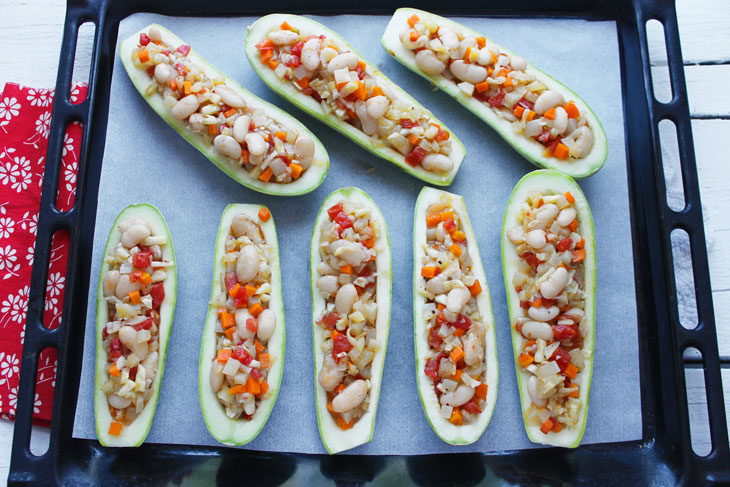 9. Preheat the oven to 180⁰ C. Place the baking sheet in the oven and bake the zucchini for about 40 minutes.
Serve the zucchini stuffed with beans and vegetables to the table hot, decorating the dish with herbs.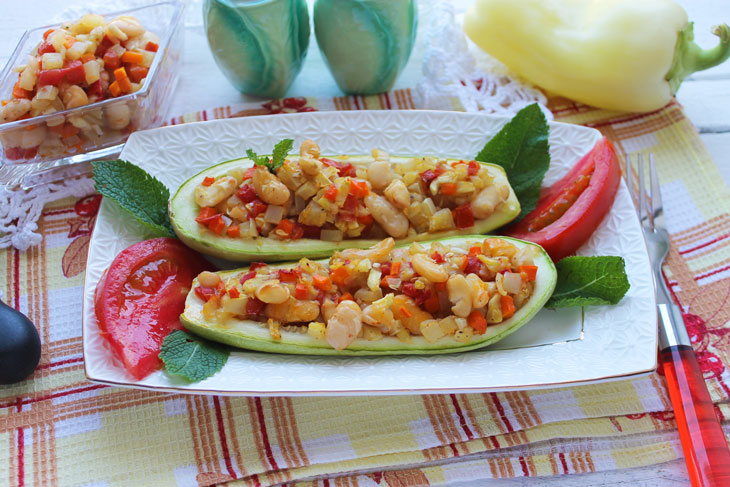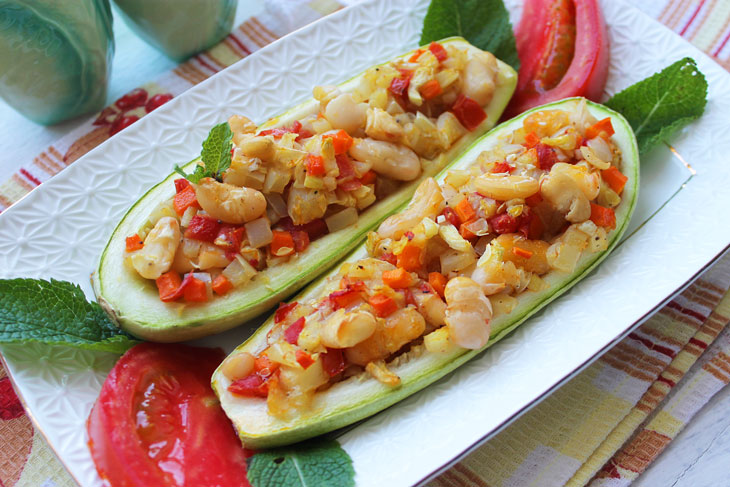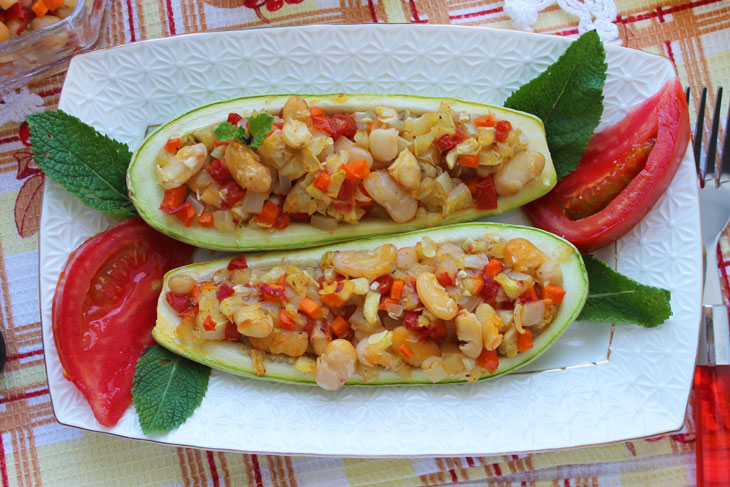 Enjoy your meal!